Amy Dobbin
Chief of Staff
Sonder
This interview was conducted in July 2021.
Amy Dobbin left Allens to pursue a career in the political world which ultimately led her to serve as a Senior Adviser to an Australian Prime Minister. Her time in the technology, media and telecommunications team at Allens helped shape her career journey after law, which cuts across government, venture and startups. After international stints in the UK and Africa, Amy is now Chief of Staff at Sonder, an Australian tech company which provides safety and wellbeing support.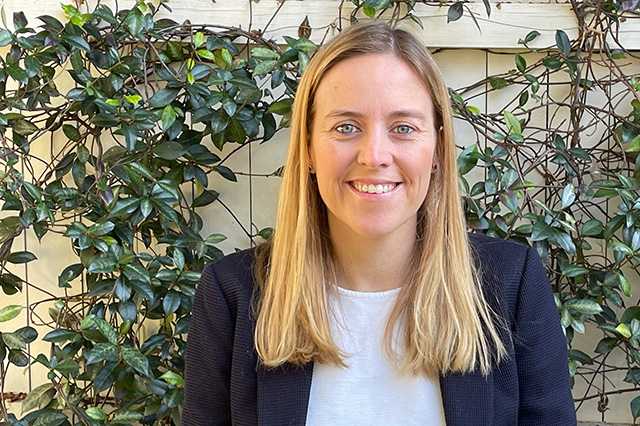 Amy's career story…
My journey at Allens started in second year university (2006) as a paralegal in the litigation team, before taking up a summer clerkship. I took leave for a year after law school to work as a child protection consultant with UNICEF in West Africa, as an Australian Youth Ambassador for Development, and then returned to Sydney to formally commence at Allens as a graduate lawyer. After rewarding stints in litigation, technology media and telecommunications (TMT) and mergers and acquisitions (M&A), I was keen to make the leap out of private practice into the political world. I got my start with the New South Wales Department of Premier and Cabinet, before moving to a policy role with a Federal Minister in the communications portfolio and eventually became a Senior Adviser to the Prime Minister (Malcolm Turnbull). After an election campaign and many weeks in Canberra, I reset from politics with a move to the UK where I completed an MBA at London Business School, while also working for a UK venture fund focused on startups solving public problems. On my return to Sydney, I continued my journey in the technology sector, now working on the leadership team of Sonder, an Australian startup which provides 24/7 safety and wellbeing support to leading enterprises and government.
Allens gave me…
A strong work ethic, high professional standards and friends for life. Allens also gave me excellent commercial training, along with the parallel opportunity to pursue pro bono cases, charity work and tackle social justice issues. The breadth and depth of this experience has really helped shape the course of my career over the past decade. The TMT team, led by Ian McGill, Gavin Smith and Valeska Bloch, was particularly influential during my time at Allens, and afterwards as well. Some of my closest friends to this day are those gained during my time at the firm (including Anna Payten, Shannon Thompson and Tom Glasson) which I'm very grateful for.
Since leaving the firm…
It has been great to leverage my legal training at different points throughout my career despite not having strict legal roles. I've been fortunate to have the opportunity to advise and influence senior decision makers (including a Prime Minister) and bring together stakeholders to help solve societal issues like child protection and women's safety, access to justice, regional communications, cost of living pressures, mental health and wellbeing. The ability to navigate (and craft) legislation, negotiate and drive forward policy agendas and commercial outcomes has been invaluable. More recently, I'm pleased I can still brief Allens as well from time to time with legal work from Sonder!
I'm also passionate about…
Leveraging technology solutions and new business models to solve complex problems. The intersection of public and private is of particular interest to me, having seen the importance of service delivery innovation firsthand at the highest level of government. My current role at Sonder is putting this passion to work, helping to scale an innovative employee care solution with customers like Woolworths, CBA, PwC, and more recently supporting the Government's COVID response to enhance the wellbeing of those in isolation. It's been great to bring a sense of purpose from the public sector into a scalable business making a global impact.
When I'm not at work…
I'm chasing after my energetic toddler, pounding the pavement and swimming whenever I can, or reading up about all things technology trends, politics and current events. A pandemic has certainly put the work/home routine in a spin, hopefully for the better over the long term.
Next year Allens turns 200. What does that milestone mean to you?
As an alumna of Allens, it's special to be part of such rich history that spans 200 years. Everyone has their own story of life at the firm—a fixed point in time—but one that inevitably spans many decades and cuts across friendships, clients, moments and memories. I'm grateful for my time at Allens; a small part of a much bigger 200-year story which has helped shape the journey of countless legal practitioners around the country.