Gary Lo
Senior Counsel, Business & Legal Affairs, Ad Sales & Client Partnerships,
NBCUniversal
This interview was conducted in November 2019.
In 2012, Gary Lo took a career break from Allens to pursue a master's degree at Columbia University in New York. Like so many before him, he fell in love with the city and stayed. After working as a litigator at Davis Polk & Wardwell, he moved in-house to the advertising law group at NBCUniversal. While in Sydney recently, Gary came back to Allens and shared his insights on the trends in ad tech. It was also a great opportunity to catch up with old friends.
Gary's career story…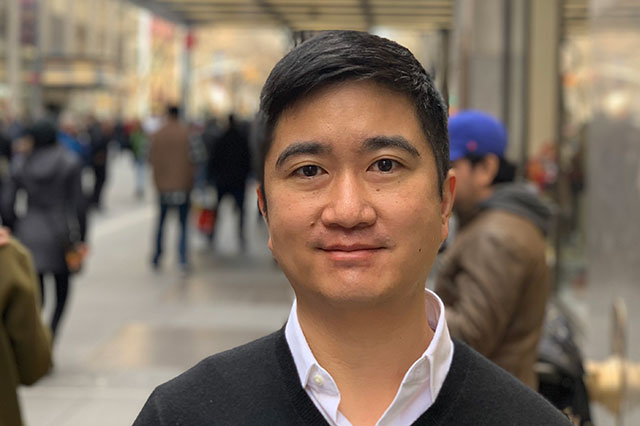 I started at Allens as a paralegal in the IP team and joined as a lawyer in 2007. I loved my practice and learnt so much from great mentors. The work was extremely diverse, with my days ranging from learning how anti-cancer drugs work for a patent claim to negotiating music contracts for Sony Music.
In 2012, I was accepted into a Master of Laws at Columbia University. It had always been a dream of mine to live in New York. Once my studies were complete, I volunteered at Immigration Equality, an LGBTQ asylum organisation. That was eye-opening and harrowing but also incredibly rewarding.
I'd always hoped I would end up at a media company, so joining NBCUniversal is really a dream come true.
After that, I joined New York firm Davis Polk & Wardwell – spending my first year in intellectual property (IP) transactions and then four years as a litigator. My practice consisted of a mix of contract disputes, securities and patent litigation and white-collar investigations. The US does not have the solicitor/barrister divide, so I had to retrain myself in many ways, but I loved the challenge and worked with remarkable lawyers. At the start of 2019 I moved in-house and am now at NBCUniversal as the lead lawyer supporting digital ad sales.
A typical day at work involves…
My days are a mix of transactional and advisory work. A lot happens behind the scenes to serve an ad to you on a website. I work on the agreements that enable that technology, as well as contracts with agencies and advertisers. Data is the lifeblood of digital advertising, and my practice involves advising the business on privacy protection – which is a fast-moving and exciting space.
The thing that gets me out of bed each morning is…
It is a transformative time for NBCUniversal right now. Ad spend is shifting rapidly from linear TV to digital, and the company is investing heavily in new technologies and new business models to address this shift. I love working on these deals and feel I'm playing an important part in the evolution of our company. I'm also passionate about our content. I think we have the best shows on air right now – I watch Saturday Night Live, Seth Meyers and Rachel Maddow religiously. Advertising keeps that content running, so it's nice to know my work contributes to a great goal.
The best advice I have been given is…
My first mentor, (former Allens partner) Jackie O'Brien, taught me how important it is to keep challenging yourself. Once you gain confidence, it is easy to fall into a groove and avoid working on tasks outside your comfort zone. There is such a learning curve when you are a young lawyer, and you need to keep throwing yourself into unfamiliar territory.
When I'm not at work…
I love art galleries. One of my favourite things to do is wander through the galleries in Chelsea on a Saturday. There are literally dozens within five city blocks. I never look up what's on before I go, so I can be surprised by what I find. It's wonderful. I also love the theatre and go to plays when I can. And, I still get a buzz from just walking around the city, even after seven years.
From my time at Allens, the people I remember most are…
I am especially fond of the IP team, which made it very hard to leave. Andrew Wiseman and Philip Kerr were great mentors, and I catch up with them when they visit New York. I also learned enormously from Carla Degenhardt and Clare Young, who were the best role models a junior lawyer could ask for.