The very best of our facial fur
Throughout history Allens has supported some spectacular facial fur. With some of our Movember team well underway in their quest for the perfect mo, it seems fitting to review the spectacular lip sweaters that have graced the faces of partners over the years.
From its humble beginnings in Australian in 2003, the Movember movement now supports men's health with the help of over five million Mo Bros and Mo Sistas around the world. You can add your support to the Allens team of mo growers and movers (movers aim to run or walk 60kms during November) by clicking the following link – Allens Movember team.



The mo was similarly supported by the Hedderwick Fookes & Alston crew in Melbourne. While the men in Sydney all took a similar approach to their grooming, Messrs Hedderwick, Fookes and Alston each brought their own unique style. I'm afraid the founding partners of Arthur Robinson & Co in Melbourne remained clean shaven, offering us little input to this story.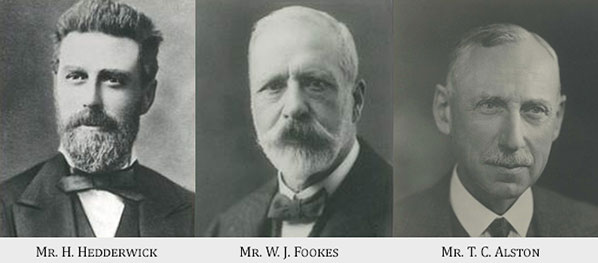 In the early days of our Brisbane firm, facial hair was in excess. Both Robert Little and Heinrich Ludwig Ruthning chose to go all out with both their beard and moustache however, Adolph Feez, who joined our firm family tree in 1886, and his brother Arthur took a more streamline approach.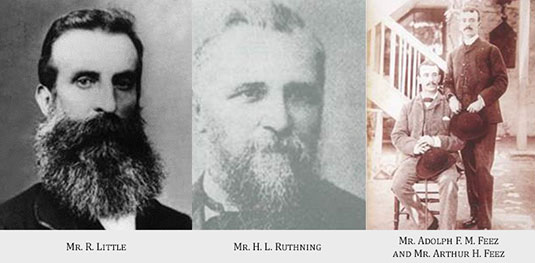 By the 70s, 80s and 90s, a more tightly groomed style of cookie duster was scattered throughout the firms that would eventually merge to create the Allens of today. Graeme Johnson in Melbourne was particularly well known for his Ian Botham style mo while in Sydney, Ian McGill was definitely channelling Tom Selleck in Magnum P.I.
Zeke Solomon first grew his moustache on a trip to the Privy Council in London in 1967. Upon returning to the office, the two most senior partners, Norman Cowper and Gabriel Reichenbach (who each wore short military style moustaches), subtly suggested he looked better clean shaven. Their comments compelled him to keep it, as a quiet assertion of his independence, and the mo has remained to this day.



We're proud of the current men and women of Allens who have been growing and moving to raise funds for men's health.