Vale Michael Robinson and Bill Rogers
It is with great sadness that we have seen the passing of Michael Robinson and Bill Rogers this year.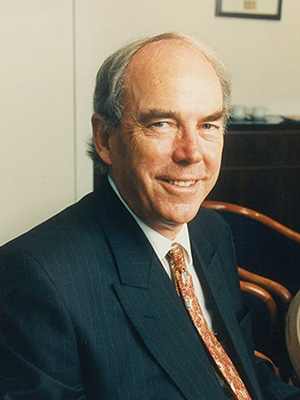 Michael was a giant of the firm, of the profession and of Australian commercial life. He started at Arthur Robinson & Co in 1960 and was the grandson of Sir Arthur Robinson, who established Arthur Robinson & Co in 1907. Michael was the Managing Partner of Arthur Robinson & Hedderwicks (AR&H) from 1980 to 1988, became Senior Partner of AR&H in 1996 and was co-Chairman of Allens Arthur Robinson from 2001 to 2002. He guided our firm through periods of tremendous change and growth, most notably the merger of AR&H and Allens in 2001. He remained a consultant to the firm after retiring from the partnership in 2003.
Michael was awarded an AO in 2002 in recognition of an extraordinary life of public service. He served on the Boards of many organisations, including as Chairman of Tabcorp, director of the Seven Network, Gandel Management, Clough Limited, Folkestone Limited, Aconex Limited, Orchestra Victoria, the Bionics Institute and the Asia Society AustralAsia Centre, The Scotch College Council and the General Sir John Monash Foundation, and as Chairman of the Melbourne University Law School Foundation, President of the Epworth Hospital Board and a Council Member of The Law Institute of Victoria.
Michael had an enormous impact on the lives and careers of partners and lawyers. He made lasting friendships at our firm and was a continuing source of counsel to lots of people around the firm.
---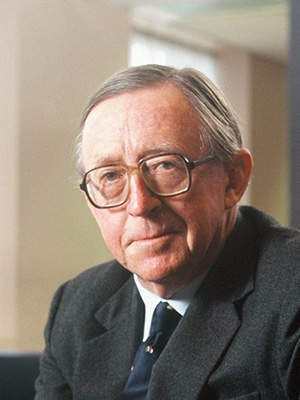 Bill was part of our firm for over 60 years. He started his articles on 1 January 1950, after serving in World War II, and became a partner in 1956. He was partner for over 35 years and, as many of you will know, until recently was still a regular in the office. As well as being a partner, and senior partner of our firm, Bill was a director of many great companies, including BHP, AMP and Woodside Petroleum (of which he was Chairman). He was a patron of many organisations including the Association for the Blind, Berry St Family Care, Arthritis Foundation and Baker Medical Research Institute.
He also provided great service to the community. In 1992 he became the Chancellor of Monash University, a position he continued to hold until 1997 and in 1998, he became an Officer of the Order of Australia.
Bill is remembered as a great friend, a source of wise counsel and a great storyteller. He even had an LNG carrier named in his honour - the Woodside Rogers!
Our firm has greatly benefited from the contributions of both Michael and Bill, and they will be missed.