Allens Adapt - matching legal experts to contract opportunities at leading organisations in Australia
We understand there is increasing demand for flexibility and choice in the workforce. That's why we developed Allens Adapt – offering short or fixed-term legal contracts at blue-chip clients across the country or internally here with us.
We provide access to high quality assignments with our clients or the ability to work on leading matters with us. We work closely with you to understand what you're looking for and make sure you get the right opportunity in the way that works best for you.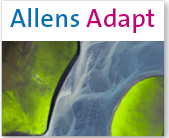 Whether you, or someone you know, is looking for a contract legal role, looking to re-enter the workforce or a lawyer seeking flexibility, we consider your career aspirations, and provide you with training, dedicated points of contact and extensive networking opportunities that allow you to thrive in any environment.
For more information, visit our FAQ page or register online.