It's time to take a gap year - recently retired partner, Chris Schulz explains...
November 2018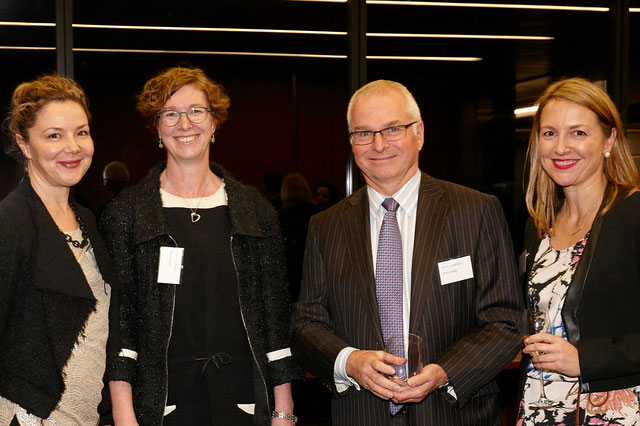 Chris Schulz
Joined Allens: 1977
Became Partner: 1986
In 1959, Chris Schulz's family made a strategic decision that was to shape his career; he emigrated to Australia from Communist East Germany at age three.
Chris attended the high achieving University High School in Melbourne. 'Fortunately I lived in the catchment area,' Chris says. He went on to study commerce and law at Melbourne University.
Chris laughs and says it's at this point he should have taken a gap year.
'In 1977 I accepted an offer at Arthur Robinson & Co where I was fortunate to be articled to Tony Pyman.'
Chris moved into the Property Group after articles and made his way onto the letterhead as a Senior Associate in 1982.
'I'll never forget my first stack of letterhead as I realised my name had been incorrectly spelt with a 't'.
'In 1986 I became a partner in the property group and was able to build an Environmental and Town Planning practice in Melbourne working with brilliant colleagues such as Ian Hodgetts (Brisbane) and Noel Hemmings and Jillian Segal (Sydney).
'We worked with diverse clients including Shell, Melbourne Water, Rio Tinto Iron Ore and Aluminium, ERA in Kakadu, Exxon, Newcrest, Ford, Acciona, Goldwind and CSL.
'A memorable project was the billion dollar Melbourne Water Sugarloaf Pipeline infrastructure project in 2010 where we led a team of people to help deliver a water pipeline in the face of significant local opposition. I've also loved being involved in renewable energy projects, starting with Victoria's first windfarm in 2001 for Stanwell Toora (Gippsland),' Chris recollects.
My interest in Indigenous issues was sparked when projects for various resources companies took me to many remote places across Australia. I saw some of the programs resources companies had in place to support Indigenous employment and mentoring. I saw how much they helped the community.

Chris Schulz
Chris' extensive interests beyond the law, particularly in the pro bono and philanthropic areas, are well known. As the national RAP (Reconciliation Action Plan) Partner, he was heavily involved in Allens' reconciliation initiatives, including the Jawun secondment program where people from the corporate and public sectors are seconded to Aboriginal and Torres Strait Islander partner organisations across Australia to learn first-hand about some of the challenges and opportunities.
'I am a great believer in mentoring programs and I am very proud of Allens' ongoing involvement with the Doxa cadetship program – a program that aims to support up to nine cadets every year with work experience and mentorship during their studies,' Chris said.
Chris' passion for mentorship extends well beyond the Doxa program. Many mention his 'open door policy' and his willingness to provide endless and insightful career counselling.
Nearly four decades later, Chris is finally enjoying his gap year – 'well a little longer than a year actually,' he says.
Chris' commitments to wine, mentoring and Indigenous issues continue although now in a more leisurely fashion. These days you will find him dividing his time between a couple of not-for-profit boards and the joys of being a full-time dad to Lucy and Alice.