Upholding big ideas for reconciliation
November 2018
The Uluru Statement from the Heart, a coming together of more than 250 Aboriginal and Torres Strait Islander leaders to call for a First Nations voice in Parliament, sparked a groundswell of public support across Australia. 'In 1967 we were counted,' the statement read.' In 2017 we seek to be heard.'
Political figures then called for more detail to transform 'big ideas' into concrete suggestions for implementation. Allens is providing pro bono support to an Aboriginal and Torres Strait Islander led non-profit organisation Uphold & Recognise to assist in that transformation – specifically drafting options for constitutional reform to ensure Parliament hears Indigenous voices.
Uphold & Recognise launched Upholding the Big Ideas on 26 June. This included options for both a First Nations Voice and a Makarrata Tribunal Bill, which would oversee truth-telling about Indigenous history and agreement-making between Indigenous peoples and Australian governments.
The options are intended to form the basis for further consultation with Aboriginal and Torres Strait Islander Australians and, in turn, inform parliamentarians about constitutionally conservative options to realise Indigenous aspirations.
The Allens team, led by Partner Ian McGill, explains: 'The Bills we've drafted take different approaches to implementing the Uluru Statement's proposed Voice to Parliament: one suggested by Noel Pearson and Professor Anne Twomey, and another by Warren Mundine,'
The suggestions in Upholding the Big Ideas are not meant to be prescriptive, but provide the detail that enables an informed and intelligent conversation to continue, as part of a civil society.

Ian McGill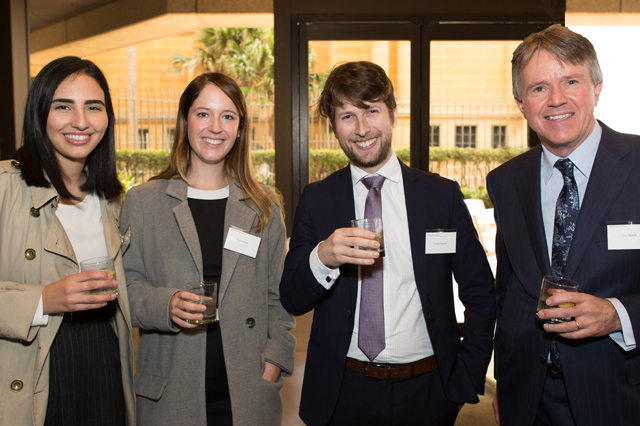 Allens' advice to Uphold & Recognise continues a long tradition at the firm of leading on constitutional recognition of Aboriginal and Torres Strait Islander peoples. Throughout this time, lawyers across the firm have provided pro bono support through submissions to Parliament, presentations to clients and industry peers, and support for bodies such as the Referendum Council, Recognise and the Business Council of Australia Business Indigenous Network.
'We passionately believe that legal support for constitutional recognition is a powerful way for Allens to help achieve practical and lasting reconciliation and close the gap,' Ian said.