Vale Jim Dunstan
It is with much sadness that we recently marked the passing of our friend and former colleague, Jim Dunstan.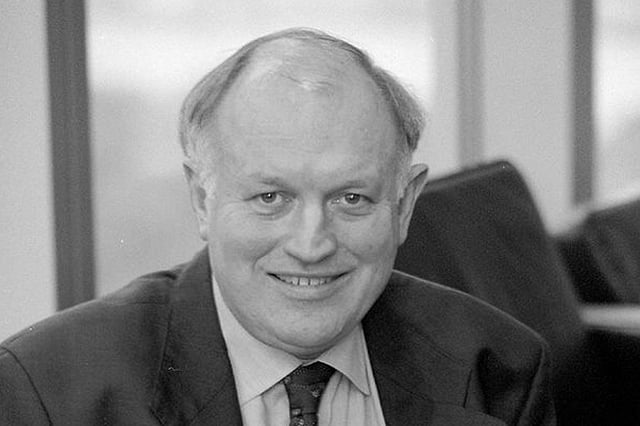 Jim was a finance partner for 31 years with the firm. He was genial, urbane and charming, and won great loyalty from his clients.
Among other things, Jim was an outstanding commercial lawyer, pioneering many forms of complex structured financing, and a spearhead of the firm's Asian operations. He joined the firm as an articled clerk in 1970 and became a partner in 1979. He had taken a two-year break in 1974-5 to work with Norton Rose in London, coming back with expertise in shipping and aircraft finance.
Jim was an excellent commercial and academic lawyer, happy to apply clear thinking to any challenge. He didn't shy away from the opportunity to work on some of the first and most complex structured financings, such as leveraged leases of Singapore Airlines 747s. His equity tutorials at Sydney University Law School were hugely popular. According to one former student, Phillip Cornwell, 'he made the rules on assignment seem logical, almost comprehensible'.
Soon after being made a partner, in 1981 he relocated to Singapore and established the firm's first foreign office. Jim was adept at winning work and building and maintaining relationships with clients, so it did not take him long to build up a successful practice, including with Westpac and Keppel (a Singaporean shipbuilding company). One triumph there was being appointed to act for a Malaysian company which had secured the right to build and operate a privatised toll road in Kuala Lumpur. In 1988, he moved to Hong Kong to establish an office there for Allens and its allied firms, under the name of Dunstan, Stiles & Co (restrictions prevented the Australian firms operating under their own name). The assistants there were Steve Pemberton and John Greig. In 1993 he took over the London office, returning to Australia in 1996.
In 2001 he became Executive Partner of the Finance and Tax Group following the merger of Allen Allen & Hemsley and Arthur Robinson & Hedderwicks. Then in 2006 he returned to Hong Kong to become Executive Partner for the Asian practice, responsible for instituting a number of strategic steps, building on relationships he had patiently developed over the years.
Jim retired from the firm in 2010, and is survived by his wife, Jane and his two children.