Our part in the history of soap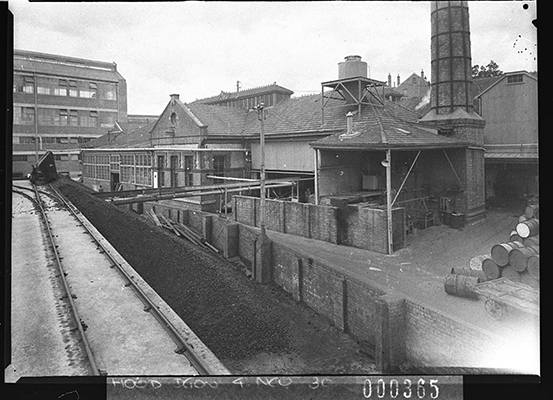 The Lever Bros factory at Balmain
Collection of State Library of New South Wales
At the start of this year we all washed our hands and thought little of it – how things have changed.
Given our increased appreciation of hygiene, we're taking a look into the history of the humble bar of soap, and Allens' involvement in the early days of soap manufacturing in Australia.
No one knows for certain when soap was first invented, but it was definitely around in Roman times, though at that stage it was made from a mix of oil and ashes – not exactly pleasant.
By the 16th century it was starting to become more popular among the elite, and Queen Elizabeth I reportedly took a bath once a month 'whether she needed it or not'. Most people, however, still didn't bathe or even wash their hands.
During the 19th century people like Louis Pasteur came to understand that good personal hygiene could reduce the spread of diseases, and the idea of cleanliness started to take hold. By this time, soap had changed from what the Romans had used but was still not what we are familiar with today. Instead, it was made largely using animal fat.
It wasn't until two British brothers, William and James Lever, began using copra oils to manufacture soap that the industry really took off. They started a business in 1884 and their soap quickly became popular because it lathered far more easily than the traditional animal fat soaps. It was known as Sunlight Soap – a brand you may remember, depending on how old you are.
Their company was called Lever Brothers and, in 1899, they opened a factory in the Sydney suburb of Balmain to extract the oil from the copra. The following year, the factory produced its first bar of Sunlight Soap and, over the coming years, came to employ some 1250 people. This was part of a big boom in manufacturing which was taking place across Australia at the time.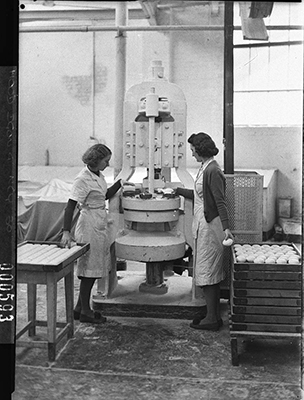 Allen Allen & Hemsley began working for Lever Brothers in 1912. This happened when the firm acquired the patent law practice of a gentleman named Alfred de Lissa. Unfortunately, Alfred and his son and business partner, Horace, both passed away within months of each other and, with no one left to manage the business, it was acquired by Allen Allen & Hemsley. As part of the acquisition we acquired Lever Brothers as a client and Canice Dwyer as a law clerk. While Alfred Hemsley managed the corporate matters, Dwyer continued to undertake much of the trademark and patent work for Lever Brothers for many years.
In 1914, Lever Brothers merged with another soap manufacturer – J Kitchen & Sons – to become Lever and Kitchen. Over the years they have merged with other associated businesses, becoming Lever Rexona in 1993 and today they are known as Unilever.
As for the factory in Balmain, well it was wound down during the 1970s and closed in 1988. Some of the buildings were demolished but a couple have remained and were converted into apartments.
So next time you're washing your hands, take a moment to appreciate the Allens played in soap's journey (and be grateful it's moved beyond oil and ash!)