Allens Adapt: Priya Kumar's experience
For London-based Australian expat Priya Kumar, the thought of finding legal work when she moved to Sydney was daunting. After 10 years in London, and having previously worked in Melbourne, Priya assumed it might take months for her to settle in and locate the right role. A chance dinner with a former Allens colleague changed all that, when Priya was introduced to Allens Adapt.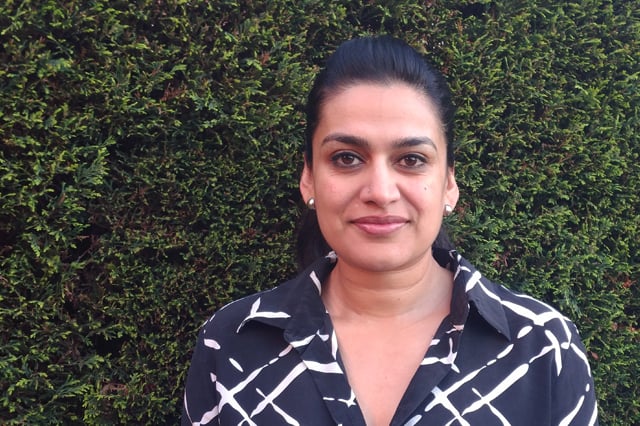 Priya registered with Allens Adapt in January 2019, just a few days before she flew to Sydney. By the time she boarded the plane, she had her new contract role with AMP Capital in place and her visions of spending months lying on the beach in Sydney while scrolling through job ads were long gone.
Allens Adapt connects clients with lawyers for specific projects on an as-needs basis. The flexibility of the program means lawyers can work either as an independent contractor or as a casual or fixed-term employee, depending on the needs of the lawyer and the requirements of the assignment.
'It was a great comfort to begin the new role knowing I had the support of Allens behind me, both in terms of the people and the legal resources. Being able to spend two hours with some of the Allens lawyers before I started also helped to get me back up to speed on asset management law in this market. It made for a seamless transition'

Priya Kumar
For Priya, who had concerns about how difficult it might be to re-enter the Sydney market, this was the ideal arrangement.
'The Allens team took all the pain out of arranging the contract. I had been out of the Australian market for 10 years and was nervous about stepping back in, but Allens couldn't have made the process easier. They not only helped negotiate the rates for the contract but also arranged for me to visit the Linklaters office in London for a video interview before I flew to Sydney,' said Priya.
'Recruiters typically only care about roles for the first six months but Allens cares about the long-term relationship with both you and the client. They are committed to making sure everyone is happy and stays that way. They couldn't have done more.
Register for Allens Adapt today and we'll help connect you to the right opportunity.
Already registered? See our current vacancies.

Looking for more information?
Read our FAQs for more information about Allens Adapt or contact Lily Petrova for a confidential chat.