A changing environment: key legal issues for NSW Government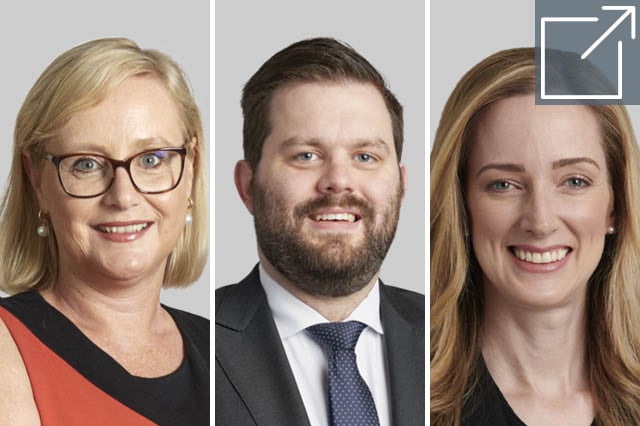 Covered in this webinar:
International, national and state policy developments regarding climate change, as well as the global convergence around the goal of reaching net-zero emissions by 2050
Expected changes to government decision making processes in a post COVID-19 world
How different states have been managing compliance issues in a COVID-19 environment
The Planning System Acceleration Program – decision-making in a growth-focused planning system
Conducting litigation in a socially distanced environment.
This session was recorded on Tuesday, 7 July 2020
CPD points
Please read the online learning FAQs to confirm eligibility for CPD points.
Special note for WA lawyers – to satisfy the requirement for CPD in WA the viewing/activity must be completed within 12 months of the session date.
Core area: NSW/VIC/QLD Substantive Law | WA Substantive Law CA4 | 1 hour – 1 CPD point.
Your privacy: Allens collects your personal information so we can provide and market services to you. Your information may be shared with other members of the Allens Group both in Australia and overseas. You have a right to access certain personal information that we collect and hold about you. You may contact us at PrivacyCompliance@allens.com.au. Further information is available on this page.