Darcy Doyle and Joe Ross
Bunuba Dawangarri Aboriginal Corporation (BDAC) holds native title rights and interests on behalf of the Bunuba people and works hard to generate ideas and forge pathways to a better future for Bunuba people and Indigenous Australia more broadly. Bunuba Country extends from the township of Fitzroy Crossing in the Kimberley region of Western Australia north along the Fitzroy River to Jijidu (Dimond Gorge) and follows the Miluwindi Ranges to Napier Range in the west. Allens and BDAC have enjoyed a long association, working together across native title and lease arrangements that are pivotal to helping the community reach their goals.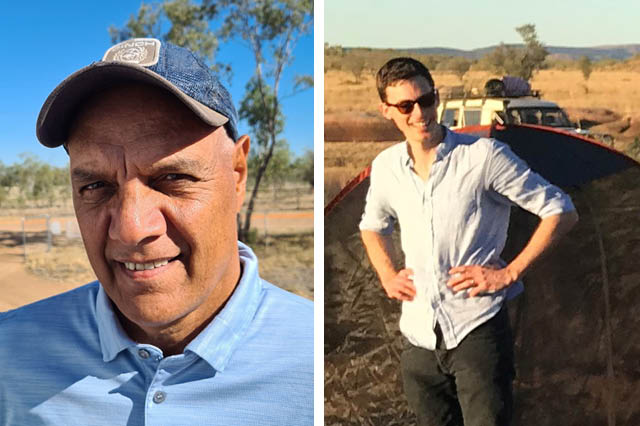 Joe: As a member of the Bunuba community and Director of BDAC, my role is to act in the interest of the community, to progress initiatives and discussions which will move the Bunuba community forward. I would describe myself as a lead negotiator on a couple of key projects and a fly on the wall for broader Bunuba business.
We've had a relationship with Allens for about 10 years. It has always been very much an equal partnership. This year, we've worked together on complex issues to do with Bunuba's native title rights and long-term tenure arrangements on Bunuba Country. 2020 has been a pivotal year for us as we've moved forward with several projects which will set us up well both from a financial and cultural perspective.
The story of growth doesn't end with our projects. Darcy came to us pretty raw, but over the past 18 months we have watched and appreciated his dedication to learning about Aboriginal culture and the importance of our traditions in the decisions we make. In the past, it was me and other directors doing the talking. Now we can brief Darcy and allow him to take the lead role in discussion with governments and other lawyers and the negotiators across the table from us.
Our mob enjoy engaging with Darcy. While they may not be able to trick him anymore, they really like sharing our culture.
Darcy: I first came across BDAC when I was the pro bono coordinator in our Perth office. At that stage, I was facilitating the pro bono assistance other Allens lawyers were providing to BDAC. My day-to-day practice at Allens focuses on native title and environmental law, and around 18 months ago, I got the chance to begin working directly with BDAC in native title and pastoral lease agreement negotiations.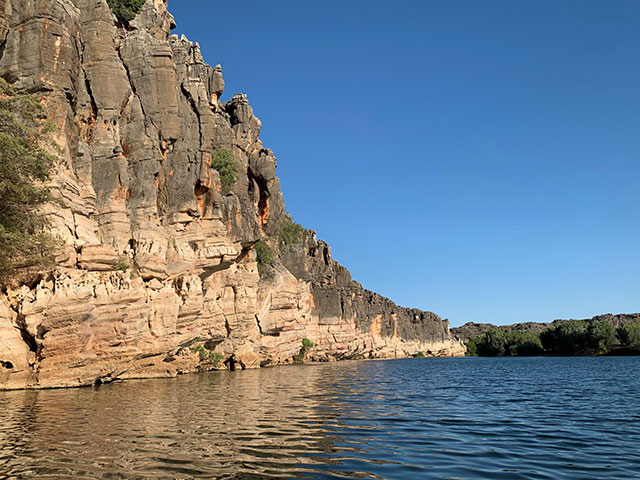 For me, one of the real strengths of our relationship is that it's a long-standing partnership, it's more than just one-off assistance here and there. There is a real sense that we're on the journey with BDAC, helping the Bunuba community reach their goals. By acting on a range of different matters, we get a great sense of the progress the Bunuba community is making.
It's a pleasure working with Joe. He's a real ideas guy, with the future benefit of the community as his focus. It's also been a huge learning experience, both on the work front and the cultural front. A personal highlight for me, and for other Allens lawyers who have worked with BDAC, is the chance to head up on Country to meet members of the Bunuba community in person and see the areas our work is impacting. Nothing sparks an appreciation of Bunuba's land and culture more than seeing it first hand and hearing the community talk about its importance.