Anne Nguyen
Anne is a Managing Associate in our Corporate group who specialises in the oil and gas and mining sectors. Anne advises clients on resources M&A and the development of large-scale resources projects.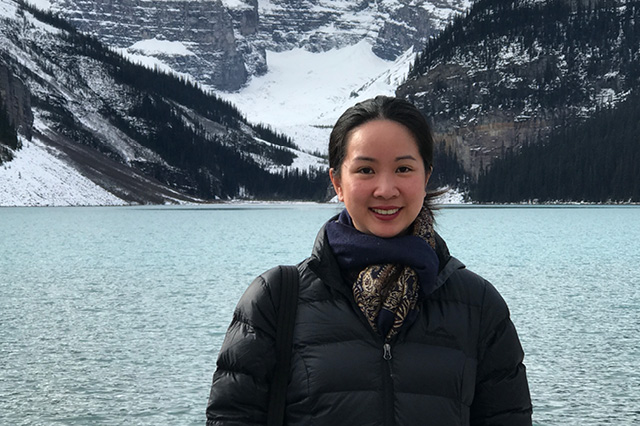 My parents fled South Vietnam at the end of the war, escaping by boat to Indonesia (which Dad navigated, being a former navy officer of South Vietnam) and then were eventually brought to Australia. Mum graduated from law school in Vietnam but was never able to retrain here because of the language barrier. From an early age, I'd always been interested in the law as a career – I suppose it was my way of following in my mum's footsteps and achieving what she hadn't been able to.
I remember feeling so embarrassed when I graduated. Mum was telling everyone about her 'daughter the lawyer' – the local butcher, the baker, pretty much the entire Perth Vietnamese community! Her pride in my achievements reminded me how much she missed out on – it motivated me to keep working hard and never take anything for granted.
My parents' story has definitely coloured how I see and approach the world. They arrived here with absolutely nothing except their education and I saw my dad re-qualify and work incredibly hard to build his own tax agent business. It sounds completely clichéd but their story has proven to me that persistence and hard work really does pay off.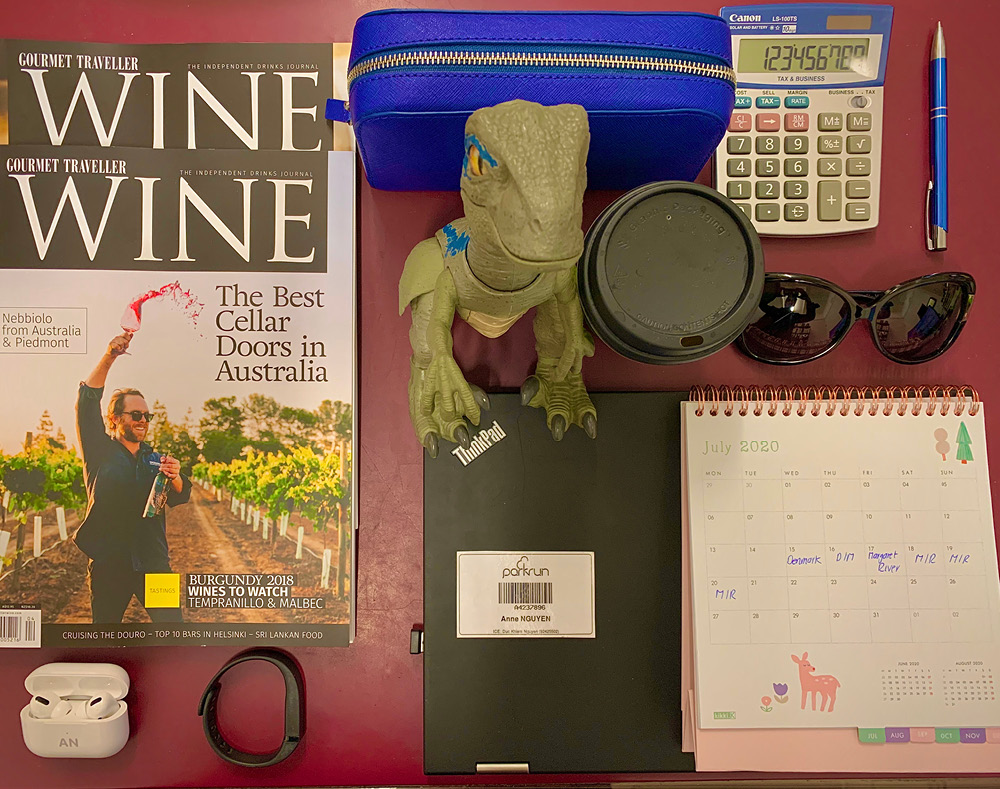 GOURMET TRAVELLER WINE MAGAZINES AND CALENDAR The magazines remind me of my last three holidays (Burgundy, the Ahr Valley and the Barossa Valley). The calendar shows my Margaret River trip, which was hastily substituted for my cancelled wine trip to South Australia.
FITBIT, SUNGLASSES, COFFEE AND PARKRUN BARCODE Without the morning commute, I have managed to go for a run most days, followed by a coffee at the local cafe. Hopefully I can beat my personal best once Parkrun resumes.
AIRPODS A partner at work recommended them. They have been great for running but I made the rookie mistake of also pairing them to my laptop.
DINOSAUR (OR BLUE FROM JURASSIC WORLD FOR THOSE IN THE KNOW) One of the best things about working from home is being able to spend more time with my nephew.
CALCULATOR I'm terrible at mental maths. It is in everyone's best interests if I use a calculator to test the formulas I've included in contracts.
BEAUTY CASE A makeshift pencil case.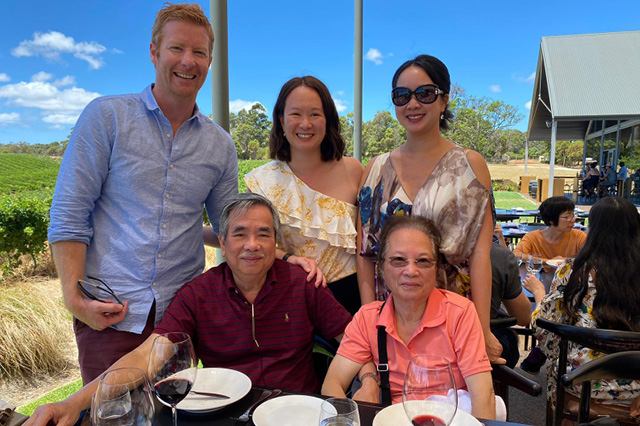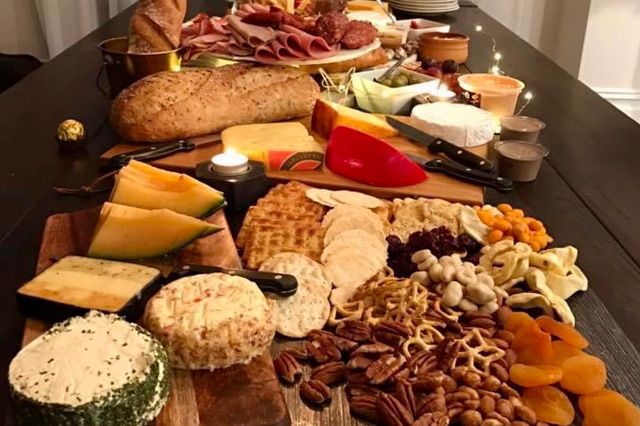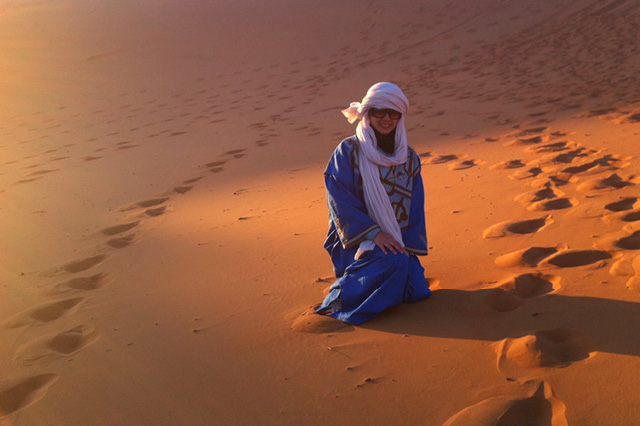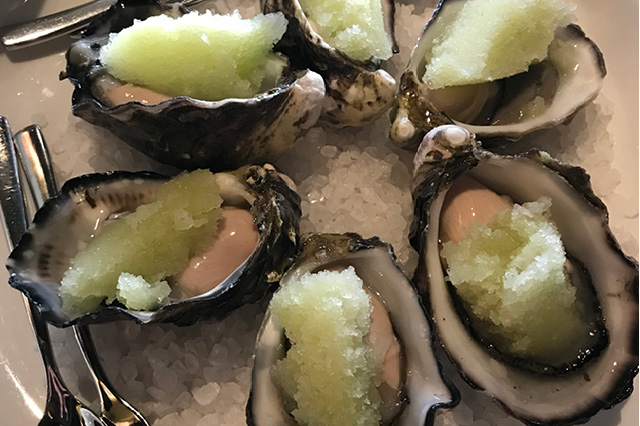 What's at the top of your bucket list? Bordeaux for the wine and, since I'm already in France, Provence to visit the sights from one of my favourite books, A Year in Provence by Peter Mayle.
What's the best career advice you've ever received? Surround yourself with people who complement your weaknesses. You don't need another 'you' in your team.
If you had a family business, what would it be? A winery.
Name a highlight of a work trip? Visiting Lake Louise with clients whilst negotiating a deal in Calgary.
Sweet or savoury? Definitely savoury - one night my friends took the charcuterie plate to the next level (see photo).
What meal could you eat forever? Tasmanian oysters for entrée and a steak with chips, roast potatoes and mac and cheese for main.
What do you do to celebrate finishing a matter? A team lunch followed by asking a team member to prepare transaction bibles – I do give them the artistic licence to pick the cover though!
Most memorable holiday experience? Watching the sunrise over the Sahara Desert.
When do you find yourself singing? In the car. I wouldn't make a great carpool companion.
What's the most adventurous thing you've done in your life? Riding around Saigon on a moped without a helmet but, on reflection, that was probably just reckless!