Igor Golshtein
Igor is a Managing Associate in our Tax group, advising clients from a range of industries on corporate and international tax issues arising from transactions and dispute resolution with revenue authorities.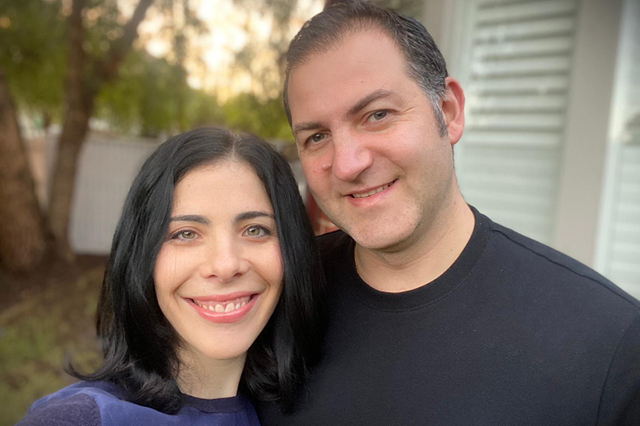 I was born in Moscow. When I was seven my parents decided to migrate from the former USSR to Melbourne at the peak of their youth and start over in pursuit of a better life for our family. Whilst interrupting my childhood, the experience taught me about being connected to my heritage but not being constrained by it and evolving in response to change – a balance I'd see playing out on a bigger scale when I joined Allens, Australia's oldest law firm, many years later.
Like others of my vintage, I commenced my legal career at the height of the GFC. I was fortunate in that my own experience during this time was characterised by great mentorship from senior lawyers. Despite being in the midst of a period of great uncertainty, they took an active interest in my development and provided me with lessons – some of which still guide me today – whilst also giving me opportunities to explore and develop my own legal and commercial judgment autonomously. This helped me navigate the formative years of my career with confidence and left a deep impression on me about the importance of early mentoring – something I'm keen to pass onto the next generation of young lawyers in my team.
At Allens, I've always been struck by how, despite everyone having their own story, talents, perspectives and influences, everyone is equally committed to delivering outstanding service and helping our clients meet their commercial objectives and shape our communities - from partners to junior lawyers, librarians, catering, IT, commercial and administrative staff – everyone does their bit with great endeavour, but also good humour.
Although we are again experiencing great change and challenges, our heritage gives us confidence that we have what it takes to withstand the storm we're presently in. What's more, our story is also one of evolution and making the most of the opportunities change presents. I'm looking forward to working with my very clever and committed colleagues to help our clients continue to meet the challenges that lie ahead and harness the opportunities that arise.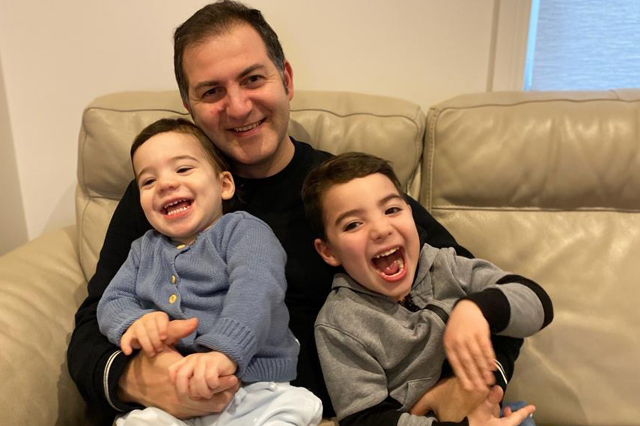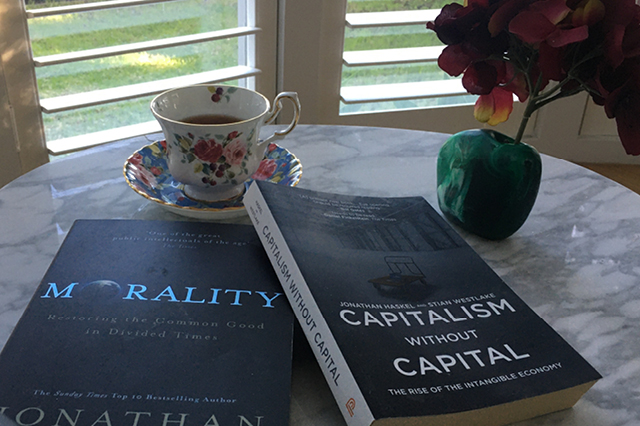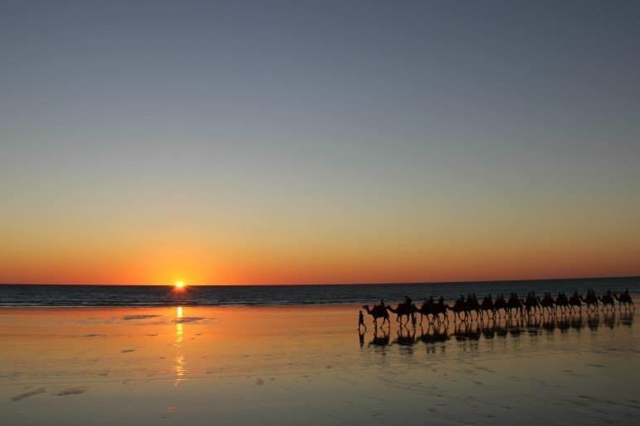 Who lives in your house? My wife Emily and sons Gabe (the older one) and Joey (the younger one).
What's the first thing you do when you get up in the morning? After Gabe runs into our bedroom and I unsuccessfully try to negotiate with him into letting me sleep a bit longer, we get Joey out of his cot and go down for breakfast – "oaties" (i.e. porridge) with strawberries and bananas is the staple.
Tea or coffee? Coffee (at the bitter end of the spectrum).
What have you missed the most during the lockdown? The commute to and from the office (crazy, I know). I enjoy(ed) the morning wind-up from quiet, leafy suburbia to the buzz of the CBD and office, and the wind-down in reverse at the end of the day.
What is the silver lining from the lockdown? Seeing my kids interact during the day and continue developing a 'brotherly bond' – something special and interesting for me to observe, as an only child. Also, becoming more adept and agile at balancing the demands of the household, parenting and work with Emily (who also has a busy schedule as a Barrister) – it has been a relationship-building experience!
What are you reading right now? Morality by J. Sacks and Capitalism Without Capital: The Rise of the Intangible Economy by J. Haskel and S. Westlake.
What has been an interesting holiday experience that you've had? A few years ago, Emily and I went to Broome and stayed near Cable Beach. The sunset is truly spectacular. At dusk, the tide retreats what seems like a hundred metres or more leaving the ocean floor covered with a thin film of water which reflects the sky, such that when you walk on it, it feels like you're walking on the sky. We also met with indigenous leader Patrick Dodson and got a first-hand account of some great initiatives being carried out in the region to enhance the prosperity of the local indigenous population.
What do you do to unwind? Baileys with ice + Netflix / Book / PlayStation.
What film do you never get tired of watching? Gladiator. I mostly love the score by Hans Zimmer. I saw Zimmer and his ensemble in concert last year and was amazed by how much the music carries the story and themes.
What was your childhood career dream? I wanted to be an archaeologist (which might explain the adrenaline rush I get when I uncover an ancient Court decision or ATO pronouncement which helps a client's tax position).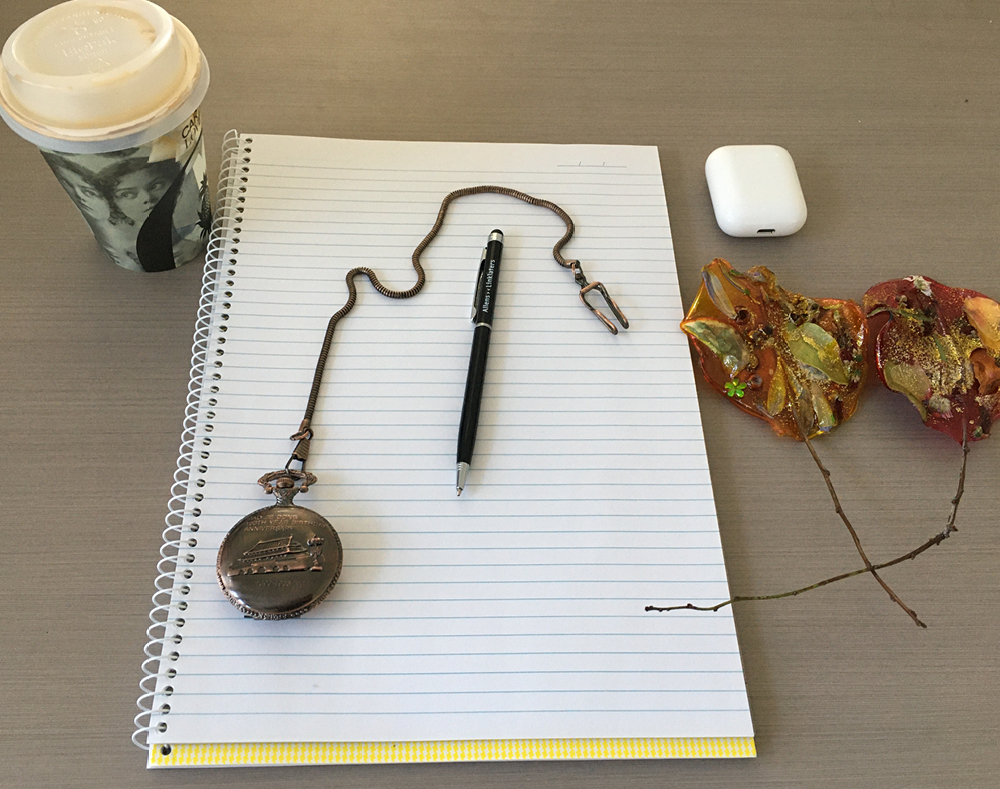 AirPods I do some of my best thinking while pacing around the study. So these have been great for calls with clients and colleagues.
Gelatine leaves Since the lockdown, my eldest (four-year-old) son has developed a creative streak, become very interested in 'crafts' and made these for my desk. He created them from a mixture of gelatine, leaves and other outdoor knick-knacks, covered in glitter.
TAKEAWAY COFFEE CUP From my local café – part of the daily grind (terrible 'dad joke'!).
Pocket watch I studied Chinese for over a decade across school and university. In 2005, I did a semester in Shanghai studying Chinese classical literature, including that written during Mao Zedong's controversial rule. I picked up this pocket watch (commemorating 100 years since his birth) at a local market for $20. Whilst quite a tacky souvenir, as a watch enthusiast, I was intrigued by it having a wind-up mechanical movement, which I anticipated would swiftly break. It never ceases to amaze me that 15 years later it continues to keep perfect time.
Notebook / Allens 'slim' pen No interesting backstory. Just for notetaking.