Lloyd Hutson
Lloyd is a rotating lawyer in our Disputes and Investigations team, currently on secondment to Equality Australia.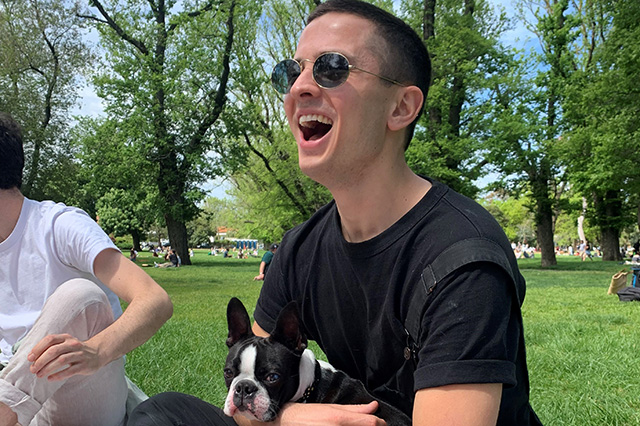 At university, you learn how the law has developed over time and what it looks like today. But there's something really exciting about working in a legal policy role where you're encouraged to think critically about what the law should be.
I'm currently on part-time secondment at Equality Australia, a national organisation that works to ensure equality for LGBTIQ+ people, where I've been lucky enough to work on various law reform projects while also assisting with the Human Rights Conference taking place as part of Sydney WorldPride next year.
The secondment is my first experience in a legal policy role, which has been exciting as it's allowed me to apply my skills in a new way. Whether that's learning about human rights law, presenting to large audiences on LGBTIQ+ issues or honing my persuasive writing and advocacy skills, it's been fantastic to learn and grow in these areas alongside my role at Allens.
The best part of Equality Australia's work is the way in which they advocate for the LGBTIQ+ community. It's amazing how the team is able to engage with LGBTIQ+ people through consultation, surveys and social media, and then take that knowledge and translate it into targeted reform.
There is also something really rewarding about working on issues that directly affect my community. I feel lucky to work with passionate people driven by the desire for progress. My time at Equality Australia has reminded me of all the work that still needs to be done for LGBTIQ+ people, so I'm excited to soak up as much as I can and take these lessons forward in my career.
Over the next few months, I'll be working with Equality Australia on various LGBTIQ+ law reform projects that will help address discrimination in the law and push for equality. I'm excited to throw myself into this work which feels like a small contribution to a larger, ongoing push for positive change.