Jayde Geia
Owner
BROSISCUS jewellery
This interview was conducted in April 2021.
Jayde Geia joined the Allens Brisbane team as a graduate in 2013. A proud Bwgcolman, Gunggandji and Mualgal woman, she has gone on to use her voice, influence and creativity to showcase Aboriginal and Torres Strait Islander people and culture.
Jayde's career story…
I began my legal career as a Judge's Associate to His Honour Judge Everson who encouraged me to apply for the graduate program at Allens. My time at Allens provided me with extraordinary legal training, supercharging my work ethic and exposing me to an incredible network of contacts.
After just over two years with Allens, I was offered a role with QIC - a client I'd been working with. I spent two years in their Global Real Estate team, but my love for working with communities and my commitment to improving the lives of Aboriginal and Torres Strait Islander people saw me volunteer my spare time to organisations that worked in communities, including the Smith Family, First Nations Foundation, AFL Queensland and the Aurora Education Foundation.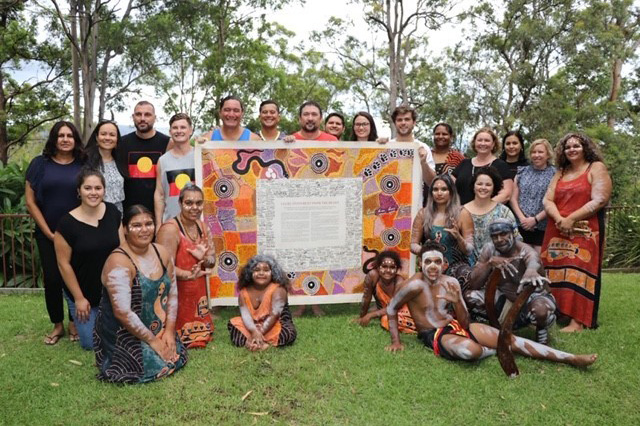 Through my volunteer work, I was offered the opportunity to work with EY's purpose-led Indigenous Sector Practice. This work involved travel across Australia to many remote communities and to New Zealand to work closely with the Māori practice. Our focus was to empower Aboriginal and Torres Strait Islander people to secure a better future through our work with communities, government and corporates. (Photo: With EY's Indigenous Sector Practice, Jayde worked closely with a number of Aboriginal and Torres Strait Islander communities across Australia including Palm Island.)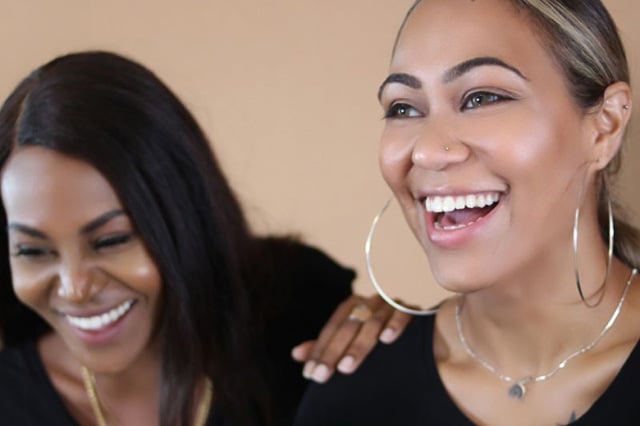 The events of 2020 prompted a bit of self-reflection and I decided to take a career break to restore some balance and spend time with family. It was during this time that I launched a jewellery e-commerce business called BROSISCUS, which has been a whole lot of fun and a great way to support community in a different way. I work with Aboriginal and Torres Strait Islander entrepreneurs, artists and models to create beautiful jewellery with meaning. (Photo: BROSISCUS models Baringa Kukoyi and Tamara Muckan.)
There's no such thing as a typical day for me...
I currently live at the Gold Coast and kicked off today with a meeting with the Smith Family in Brisbane. The Smith Family are about to undertake a co-design process with community and schools which I'll help to facilitate.
I then headed to the post office to drop off some BROSISCUS orders, before meeting His Honour Judge Everson for lunch and career advice on a role. It was back to the Gold Coast in the afternoon for a jewellery design meeting with an Aboriginal artist, and I will round out the day with a final meeting in relation to an independent consulting contract.
I feel I have a responsibility to give back to my community...
Not many of my family had the opportunity to go to university. I feel very fortunate to have had so many wonderful opportunities through my education and experiences working at amazing places like Allens which I feel I have a duty to use for the benefit of the entire community.
I advocate for more Aboriginal and Torres Strait Islander representation in the legal profession – it's such an important tool to be able to influence and create an impact. I think we bring something quite unique to the workplace, and I feel privileged to be able to play a role in sharing my culture with others.
My time at Allens gave me so much...
The network it exposed me to, the calibre of the people that I worked with, and the quality of the training have all helped to shape the career I've had since. The excellent work ethic Allens instilled in me still stands out.
On a personal note, Allens' support for reconciliation was an immense source of pride for me. The firm's reputation as a reconciliation leader is well known in the market and has followed me through the work I've done since – as have the lifelong friends I made as an Allens graduate.