Allens Accelerate is a legal practice dedicated to supporting the Australian startup community by providing a range of free and cost-effective legal documentation, advice and policy commentary.
Our Allens Accelerate website offers plenty of resources and tools for you, whether you're a startup, investor or corporate or government agency. We have information on different markets that startups are active in, from 3D printing to agtech, fintech to blockchain, and beyond.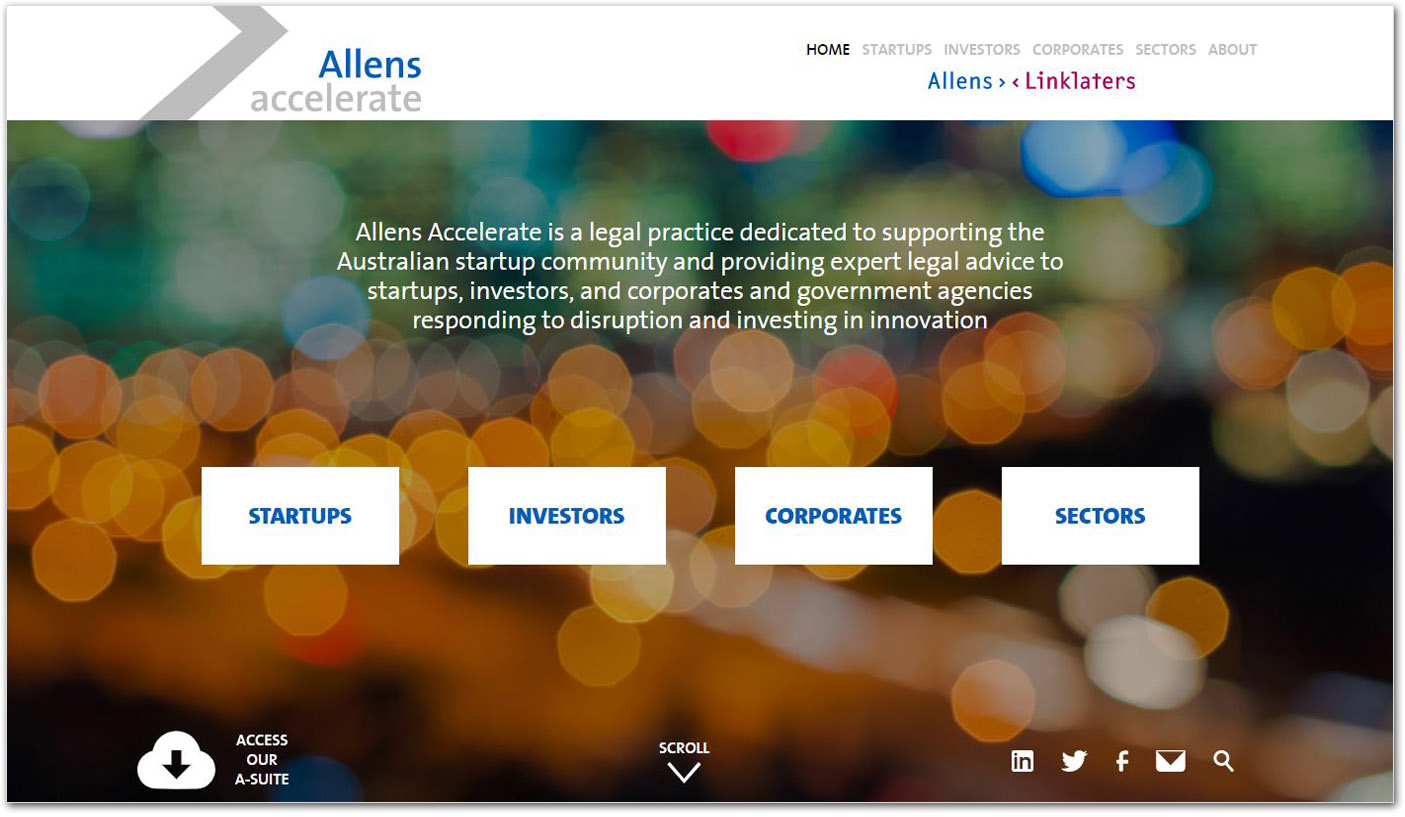 Powered by leading global law firm Allens, Allens Accelerate follows startups from beginning to launch and beyond. Our team is committed to working with you to provide you with relevant guidance that will allow you to take your ideas to the next level, within an affordable, cost-efficient structure. We help companies to get on their feet, making the complex simple in all areas of corporate law, fundraising, intellectual property, data protection, employment, tax and other issues that affect emerging companies.
We also participate in policy debates that impact on new businesses and technology and can assist you in engaging with the relevant regulators in a simple and easy manner.