UNSW Allens Hub for Technology, Law and Innovation
Digital and technological innovation has been revolutionising the way we engage with other people, access information and do our jobs.
For 200 years, Allens has been at the forefront of legal practice and innovation, shaping the future for our clients, people and communities.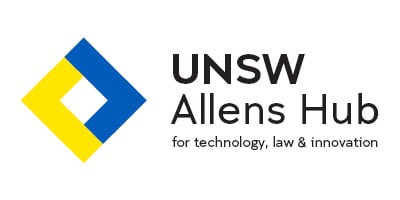 The UNSW Allens Hub for Technology, Law and Innovation is an independent community of scholars based at UNSW Sydney. As a partnership between Allens and UNSW Law, the Hub adds breadth and depth to research on the diverse interactions between technological change, law, and legal practice. The partnership enriches academic and policy debates and drives considered reform of law and practice through engagement with the legal profession, the judiciary, industry, government and the broader community.
Over the past three years, the Hub has produced an incredibly broad, and valuable body of research and insight into how the law responds to the dramatic changes impacting our economy across multiple sectors. There have been a number of new streams that resonate strongly with key focus areas for the firm such as greentech, cyber security and trust, and challenges for a cyber-physical world.
As we celebrate 200 years of supporting business, communities and the legal profession, we're looking forward to a continued collaboration with the Hub to navigate the challenges and seize the opportunities of the future.
View our annual lecture on-demand, register for upcoming events and learn more about the people behind the partnership.