Flexible work is for everyone at Allens
We empower our people to work in a way that honours where they currently are in their lives, enabling them to balance their own needs with those of clients and colleagues. Allens' hybrid working principles recognise there is no 'one size fits all' approach to flexible work; instead promoting choice, balance, trust and accountability, and adaptation to change. It can be flexible in terms of where you work, when you work or how you work, or a combination of these.
At Allens, we recognise our people are talented professionals who lead full and rewarding lives. Our goal is to create an engaging work environment that inspires them to give their very best. To that end, we support a range of measures enabling our people to work flexibly and effectively – to help them manage their work and commitments irrespective of gender, age or life stage.
By the numbers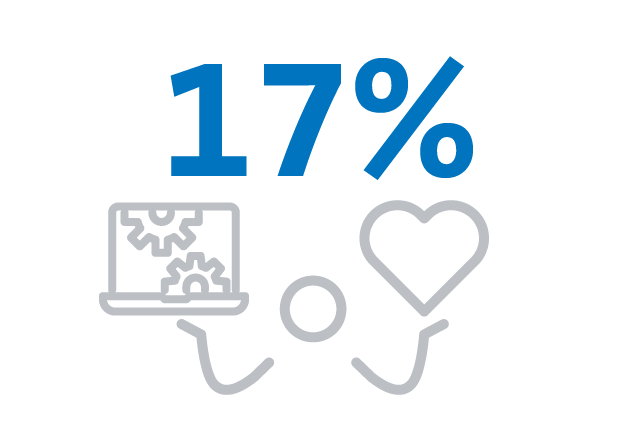 17% of our people work part time
As of 1 July 2021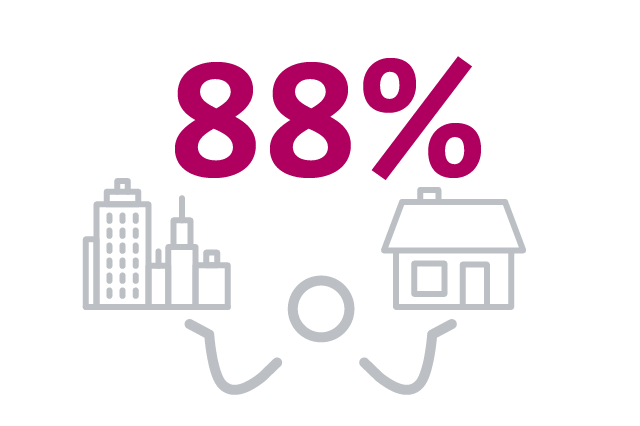 88% of our people work in a hybrid pattern, combining time in the office with working from home and client sites
As an ordinary pattern of work, outside of COVID-19 restrictions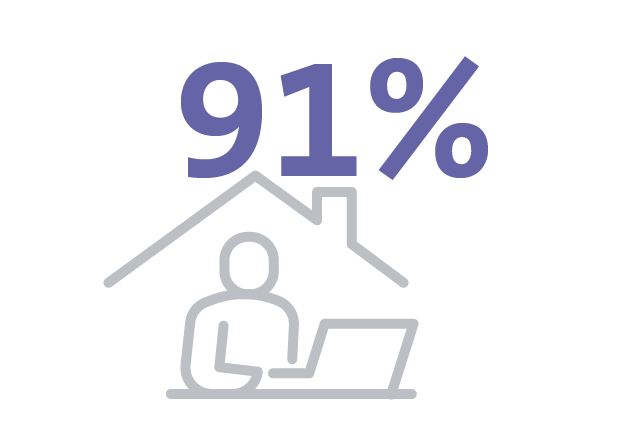 91% of our people had a positive experience working from home in 2020 during COVID-19