Investing in innovative approaches to support the vulnerable
McAuley Community Services for Women
McAuley Community Service for Women supports women and their children by providing 24/7 crisis support and temporary accommodation.
For women aged 25 to 44, family violence is the greatest health risk factor – greater than smoking, alcohol or obesity. In Australia, one in four women is affected by family violence.
These sobering statistics sit behind the work of McAuley Community Services for Women, a community organisation based in Victoria that works to keep women and children safe from family violence and homelessness.
McAuley's Chief Executive Officer, Jocelyn Bignold, said the COVID-19 pandemic compelled her team to find new ways to deliver much-needed services to meet ever-growing need.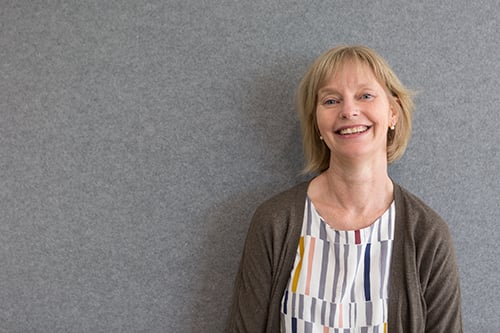 "Our focus is to ensure our services meet the needs of the community, and we're really proud of our track-record of finding innovative solutions to meet these needs."
Jocelyn Bignold
'When the pandemic hit we moved quickly to make our psychology services accessible via telehealth to protect our team and our clients. One of the unintended benefits of telehealth is we have been able to expand capacity and access with digital delivery.'
'We also moved our school tutoring service online, enabling expanded reach and capacity so kids can continue their learning through often incredibly disrupted circumstances', Jocelyn said.
McAuley assists approximately 1000 women and children each year. Its services include practical innovations such as placing qualified children's workers in court to support the children of women seeking intervention orders, which enables their mums to focus on their cases.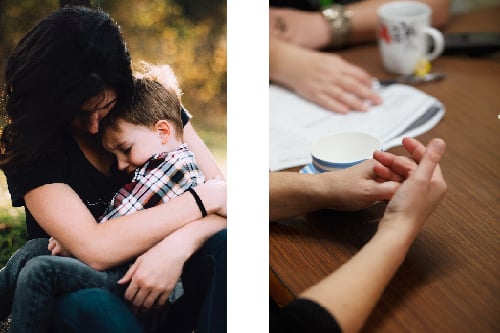 In addition to the services mentioned, McAuley runs 24-hour, seven-day crisis support and temporary accommodation services across two McAuley houses (Footscray and Ballarat), five refuges and more than 20 transitional properties.
'Donations, like the support from Allens, help subsidise strategically important programs and other identified needs plus – importantly – some of the new areas of innovation where we see we can make such important differences.
'McAuley's mission is to offer the best possible suite of services to get a woman back on her feet and safely home', Jocelyn said.
"Often women can't lean on family members or other networks for babysitting, and each court appearance can take up the better part of a day.



Our court support team attends four courts, three days a week, which has been really successful as a model. Court Services Victoria is working to confirm how far the service can be expanded."

Jocelyn Bignold
In 2020 our philanthropy committees contributed financially to 11 charities across Australia, three in Vietnam and one in PNG. Each charity assists disadvantaged people during the pandemic across a diverse range of issues, including: food relief, homelessness, family violence and asylum seeker legal and other support.
Read about the organisations via their websites linked below.