Allens Adapt: Florence Bourg's experience
As a lawyer contracting for the past six years, Florence knows the ins and outs of working this way, but she had never used Allens Adapt until she came across it via LinkedIn. From that moment, everything seamlessly fell into place.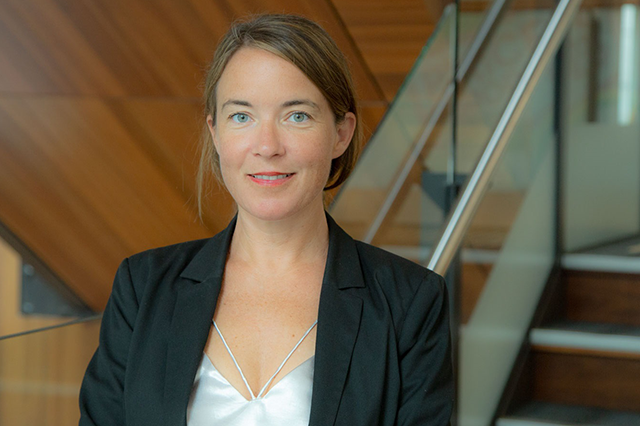 Joining the Adapt program last June, Florence put in her application to be considered for a position, and within a week had spoken to the Allens team and was placed into a role. She found 'the process very straightforward. It was an extremely quick turnaround, everything happened so quickly, but I was able to find a role that really suited me and my previous work experience.'
Florence's contract has been on two different projects with a national Australian energy retailer, which she mentioned 'was a really great experience, as you were able to work on different things, and also really embed some of the relationships established in the first project going into the second.'
Her first project was with the Governance team, which worked to tight deadlines, in a very collaborative environment, to get it completed. Her second was as the dedicated privacy advisor, which encompassed more areas than the first project, allowing her to have variation in the work she does. One thing she really liked about the Adapt program was that there were junior Allens lawyers on the project with her; she appreciated that support, and being able to work with other Allens lawyers throughout her time in the role.
Florence has worked as a contractor with Allens Adapt for almost 12 months, and said a particular highlight for her was 'as a lawyer, coming into the role through a law firm, especially a top tier law firm, made you really feel like you were in your own environment. They understood what you needed and what the day-to-day work would be like; you weren't just a number. It was really great to have that experience and be within that environment during my contracting period.'
Allens Adapt matches legal experts to short or fixed-term contract opportunities at leading organisations in Australia, including Allens.
Register for Allens Adapt today and we'll help connect you to the right opportunity.
Already registered? See our current vacancies.

Looking for more information?
Read our FAQs for more information about Allens Adapt or contact Lily Petrova for a confidential chat.