Dan Taha
Dan Taha (he/him) is a Senior Associate in Disputes and Investigations in Sydney, and a co-chair of Allens' LGBTQIA+ network ALLin.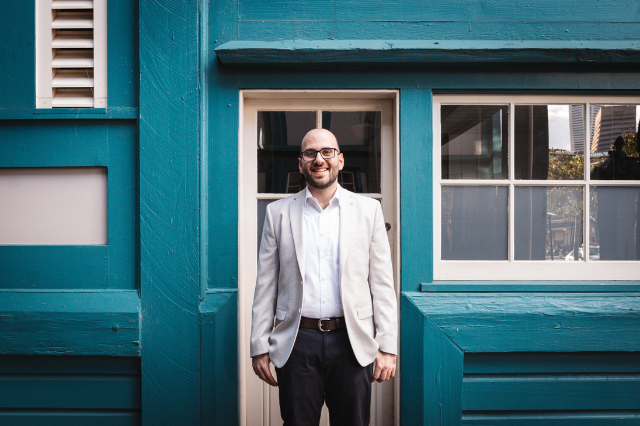 I come from a conservative background where growing up I didn't have much, if any, exposure to the LGBTQIA+ community. It wasn't until I became a lawyer that I had any real exposure to the community and met people like me. I recall admiring my colleagues who came to work and were so authentically themselves. In building relationships with my LGBTQIA+ colleagues, I have been able to learn a lot about myself and come to terms with my identity.
A big part of my experience at Allens has been ALLin. I joined ALLin in my first month at Allens, and I've since become ALLin co-chair. ALLin has provided me with an opportunity to connect with my LGBTQIA+ colleagues. It has also given me a platform to work with my fellow ALLin members to ensure that the firm is the best place that it can be for all LGBTQIA+ people.
There's no denying that ALLin is an important part of the Allens identity, and people across the firm are receptive to what we are doing and what we have to say.
This Pride Month is particularly special to me because I recently got married. Growing up, I, like most members of the LGBTIQA+ community, was conditioned to accept that getting married wasn't going to happen for me. In August 2022, I was fortunate to marry my person. My husband and I celebrated our nuptials with close family and friends (including, unsurprisingly, Allens colleagues who've supported us along the way).