Dominic Anderson
Dominic is a Managing Associate specialising in technology, media and telecommunications sector, mergers and acquisitions, private capital raisings, strategic investments and commercial and corporate advisory work.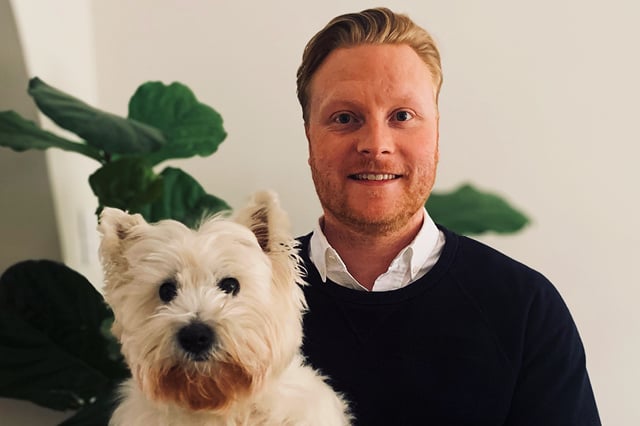 At the end of my graduate year in 2012, I applied to go on a year‑long secondment to London with Linklaters – our then very new alliance partner. London was electric, and working at Linklaters was an intense experience. Two weeks before I was due to come home I called Nick Adkins, my Allens supervising partner at the time, to let him know I'd like to extend. Another year passed and at the end of that one, I decided to resign from Allens and stay on at Linklaters permanently. In total, I was there for more than five years.
When I reflect on what it was about that experience that kept me there, I always recall some advice Nick gave me when I called to tell him I wasn't returning to Allens at the end of my first year - 'When the surf's up, just keep riding the wave.' I can't surf, but the surf was definitely up. London was a hub for global deals and I learnt so much about coordinating huge and complex matters. It gave me such a broad perspective – and helped me tick a few things off the travel bucket list too.
Coming back to Sydney where my roots and family are was still exciting. I was on holiday in Malta when Valeska Bloch called to pitch an opportunity in tech-focused M&A back at Allens. New challenges lay ahead for me back home, and I was returning with skills that had been honed in a really unique and intense global context.
My reading and listening playlist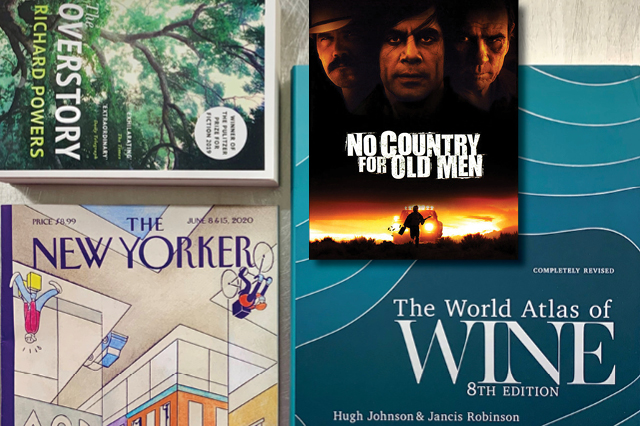 The Overstory by Richard Powers – A novel about trees. I don't read a lot of fiction and, honestly, I wasn't sure I'd make it through this one, but I'm glad I stuck with it. I think it's an important book for our times. I also found it quite a meditative/calming book to read during lockdown – I don't have any trees in my one bedroom apartment, so it was nice to read about them.
The World Atlas of Wine by Hugh Johnson and Jancis Robinson – I know very little about wine other than that I quite enjoy drinking it and that the more expensive a bottle is, the better it is likely to taste. I'm enjoying learning about different varietals, regions, the wine making process, what the word 'terroir' means and the impact of things like climate change on the industry.
The Last Dance – I don't know Michael Jordan personally, but I reckon this highly entertaining documentary gives you a pretty good idea of what it would have been like to be his team mate at the Bulls. Shame we didn't hear more from Luc Longley.
MasterChef – I'd like to say I only watch this because my girlfriend watches it, but I have started watching it when she is not there, which is a sign. I think the contestants deal so well with high-pressure situations and I find that quite inspiring.
The New Yorker (in audio form) – Not really a podcast, but I think the journalists at The New Yorker are top drawer and their deep dive pieces are often fascinating. If I have time in the evening before I hit the hay, I like to listen to the audio versions of the articles.
Apollo 11 – Original, remastered, 4K footage of the Apollo 11 mission to the moon. I've been a bit of a space nerd since I was a kid and I found this really powerful and quite beautiful to watch. I think it's available on Amazon Prime.
In the unlikely event anyone has read this far, my favourite movie of all time is No Country for Old Men. I'm a big fan of Coen Brothers movies.
Based on what Spotify is telling me, the last five things I have listened to are: (i) the album Women in Music Pt. III by Haim; (ii) the song Dear April (Justice Remix) by Frank Ocean; (iii) the album Blonde by Frank Ocean; (iv) the song Str8 Outta Mumbai by Jai Paul; and (v) the album Rumours by Fleetwood Mac.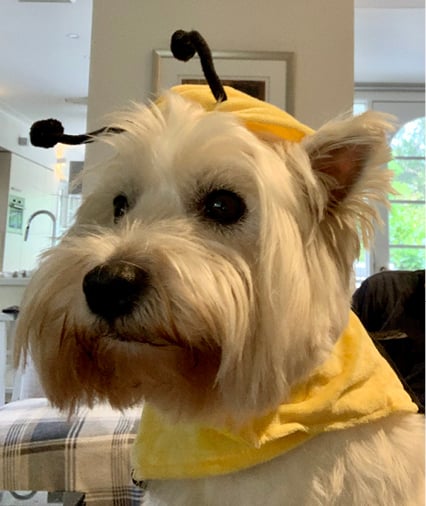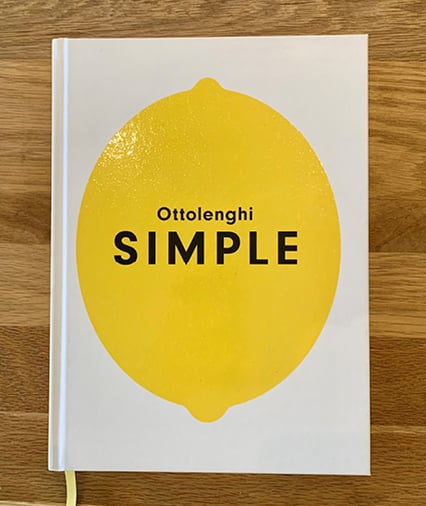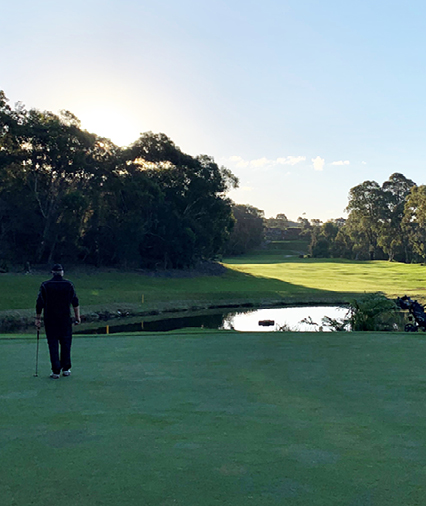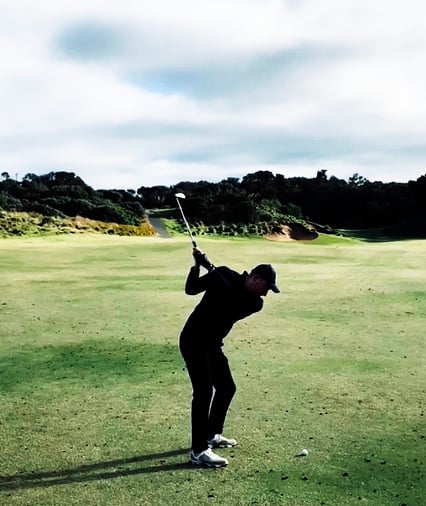 How would you define yourself in three words? Dynamo, hilarious, modest.
What is the best silver lining from lockdown? Everyone's embrace of technology and flexible working practices. Also the concept of 'going for a nice walk' (I live in the inner-city, so the walk through the Botanical Gardens to Mrs Macquarie's Chair has become a Sunday favourite).
What have you missed most during the lockdown? Incidental interactions in the office and the ability to turn up at someone's door/desk and ask a quick question of a subject matter expert.
What hobby will you never give up? Golf. I have leant heavily on golf during lockdown to get me outdoors and socialising with friends in a COVID-safe way.
What's something you can't do? Surf.
What's the most adventurous thing you've done in your life? I once tried to cook dinner for my girlfriend, using a recipe from the book Simple by Yotam Ottolenghi. I disagree.
What's the best compliment you've ever received? 'Wow, Dom, this salmon is actually not too bad. I don't think it's that overcooked.'
What's at the top of your bucket list? I have been saying this for years, and the ship may have sailed, but I would really like to do a ski season somewhere. Jackson Hole would be nice. I just hope my one good knee can hold out for a few more years.
If you could switch lives with someone for a day, who would it be? My parents' westie (dog), Fergus. He never seems particularly stressed, which is an enviable trait and is a personal brand he has cultivated really well.
What was your first job? A waiter at Luna Park for private functions. I was sacked after my second shift having spilt a tray of red wine over one of the guests (not on purpose). In hindsight, I was not qualified for that role.