Liza Greenwood
Liza is our Head of Innovation Services where she's responsible for creating a climate and culture where innovation thrives. This involves developing frameworks, processes and systems that support the innovation program and empower lawyers to innovate.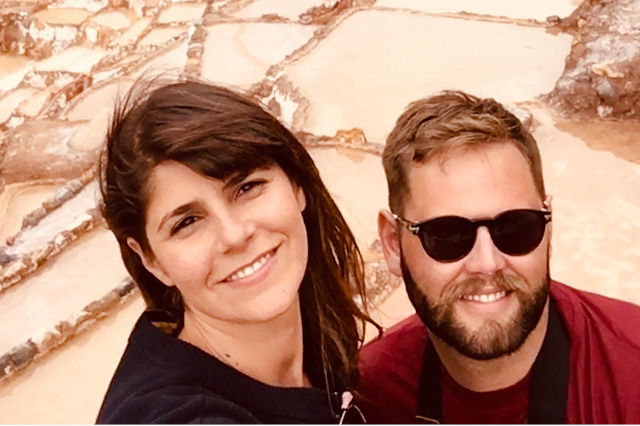 I grew up in the suburbs of sunny Melbourne. As one of four kids and a huge extended family of Jehovah's Witnesses, there was always something to keep us busy – volleyball days, soccer tournaments, church social events, supper nights – my house was a hive of activity for our community.
Growing up with a strong sense of community taught me that connection is crucial to happiness and, for me, connection means being curious and understanding the world from others' perspectives. Being 'chronically curious' I really struggle with being idle, and am always looking for (or inventing) ways to stimulate my mind, stay busy and learn new things.
Lockdown has been an interesting challenge for me. My friends and family have been subjected to my live exercise classes, Eurovision parties, escape rooms and trivia nights. I'm 99% sure they appreciate my enthusiasm for keeping us all entertained.
Before COVID, travel was my favourite way to make new connections and satisfy my curiosity. But it's hard work sometimes – one time, in Riga, Latvia, I realised we'd arrived in town just in time for their White Night but I could only find the program in Latvian. So I had to translate it line by line into English to experience a jam-packed evening of Latvian art, food, live music and a few indie horror short films. It was a memorable night and definitely worth the effort!
Career-wise, my curiosity and thirst for learning means that I'm a change junkie. During my time at Allens I've been lucky enough to work in many different roles spanning IT, Pricing, General Management and Innovation. I've been here for a large chunk of my professional life and I've stayed because, in my opinion, Allens is the perfect place to be challenged, change, grow and connect with smart and passionate people who are focussed on creating a better future.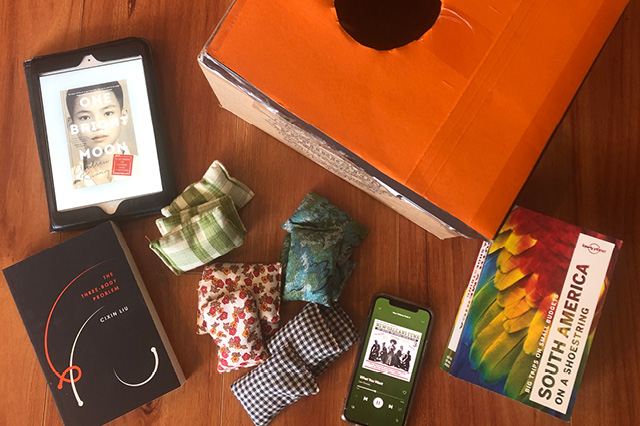 I'm reading One Bright Moon by Andrew Kwong, a book about Mao's New China through the eyes of a young boy. I'm also very excited to start The Three Body Problem by Cixin Liu, a ground-breaking sci-fi fantasy novel that took China by storm and has been picked up by the makers of Game of Thrones as their next big TV project.
I'm listening to New Orleans Funk Volume 3, or anything by Neil Francis, an LA-based electronica duo.
I'm playing A homemade indoor version of corn-hole, the American lawn game where players take turns throwing bags of corn kernels into a board with a hole. We've also made up a game where we read the Lonely Planet description of a city and try to guess where it is – wonderful for reminiscing about all our travel adventures.
I'm watching Upload on Amazon Prime, a futuristic comedy about the afterlife in a digital world, and ABC's Further Back in Time for Dinner, exploring Australian history through the lens of food and family.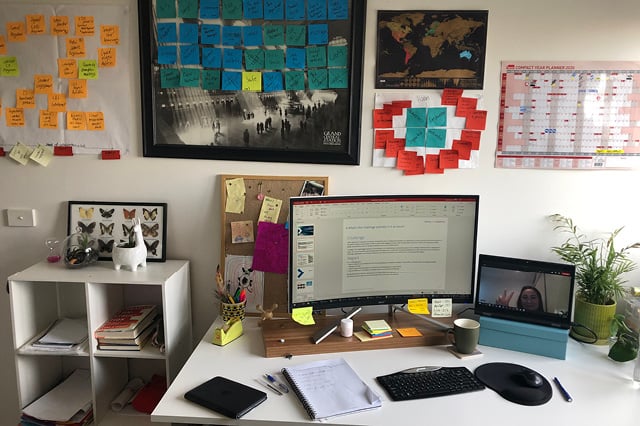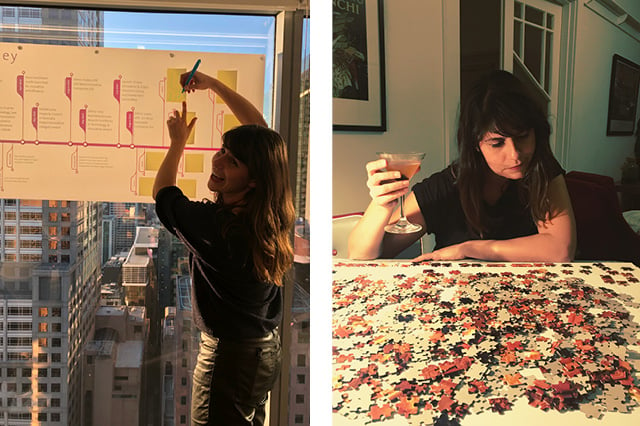 0720 Alarm goes off and I hit snooze. I'm not much of a lark.
0830 Coffee and ABC news breakfast. Bring back Virginia!
0900 Reading up on industry news and responding to emails.
1000-1200 Three days a week, I schedule two hours 'deep work' – where I force myself to work on strategic priorities. No meetings, calls (unless urgent) and, if I'm finding it hard to focus, I'll use earplugs… they seem to work even if I don't play music. Today I'm working on developing an organisational system that allows lawyers to dedicate time to product development.
1215 F45 over zoom. I'm so happy my gym fam are still carrying the fitness torch! I'd be in a muumuu by now if it wasn't for the F45 crew. I scoff down a buddha bowl prepared by my husband who, like many Aussies, isn't working at the moment, but is keeping himself busy.
1330 Back to work and I return a call from a Business Development colleague who is keen to understand what we can offer a client who is looking to cut costs and improve efficiencies. There are so many options…but ultimately it depends on what they want to achieve, and their specific needs. We agree to regroup after the team has spoken further to the client.
1400 Responding to emails, planning for next week, team member check-ins…the usual.
1600 Final run through of the session plan for a workshop we are running next week. We are partnering with the Legal Product Lab to bring the innovation process to our innovation squads, teaching them how to use it in the context of legal practice.
1830ish A cocktail arrives at my desk (an Aviation – yay!) which means it's time for Friday party night, a household fixture during our extended lockdown in Melbourne. The TV stays off – we play music, indoor cornhole, a round or two of darts and order a pizza from 400 Gradi.
2130ish Zoom catch-up or house-party app with friends or family.
2330ish Catch up on some Friday night Rage, or jump into bed where I manage to get through four pages of my book before falling asleep.