Nadia Diaz
Nadia is a Managing Associate specialising in intellectual property and franchising law. She is experienced in running large-scale IP and franchise litigations, providing regulatory and compliance advice, and advising on the IP and franchise aspects of large corporate transactions.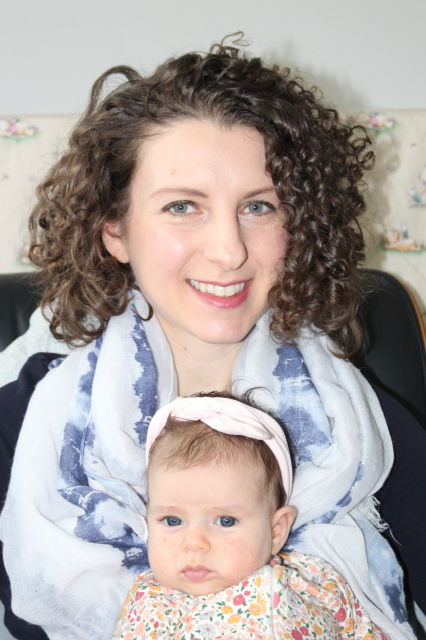 The day I was interviewed for promotion to Managing Associate was also my last day of work before starting parental leave. We had been working from home for a few weeks by that stage (which, for an expectant mum, was a blessing in disguise – no more standing commute). That morning I had an appointment with my obstetrician, raced home, had a quick bite to eat and changed, then settled in front of the screen for the 3+ hour interview process, which had been brought forward to account for the fact that I was due in the scheduled week of interviews.
My daughter Silvia was born on 25 May after a long and exhausting labour. The day after her birth, I recall asking the nurse what was on the agenda because I needed to plan my day. Her look said it all. I'm the type of person who likes to plan everything and be in control. From the moment my labour started it became clear that, when it comes to children, you can't do that. You can try your best to be organised. You can study up and read the books. But ultimately you need to take what comes your way, accept it and work with it. It's been a really steep learning curve, but Silvia is teaching me to approach each day without expectation, to accept things as they are and then to make the best of them.
It's a lesson which also has so much relevance to my work with clients – and to all of us as we move into a new world of work. Things will be different now. While there are parts we will miss, there's no point lamenting the way things used to be. We need to accept and embrace reality, and find new ways forward together.
TEA I enjoy sipping on different herbal teas throughout the day. My current favourite is T2 Tea's 'Turmeric Ginger Ninja'. These days it's a win if I can drink my tea while it is hot.
SNACK As my colleagues know, I am consistently snacking throughout the day. This is my morning tea – natural yoghurt with oats, chia and blueberries.
POT PLANT I love a bit of greenery to brighten up the office. I'm also pretty proud to have kept this one alive for a while.
AIR PODS These have made working from home a whole lot easier. They're great for multitasking.
PHOTO My husband Daniel and I love holidaying around Australia. There is so much natural beauty. Our most recent trip was to Kakadu where we took a 4WD and explored the national park. This photo is from an earlier holiday where we went to the Great Barrier Reef and Daintree National Park.
CERAMIC JUG This is a souvenir from my last holiday to Italy. It is a handmade and painted jug from Caltagirone in Sicily – a beautiful little hilltop town which is renowned for the pottery and ceramics that are made there.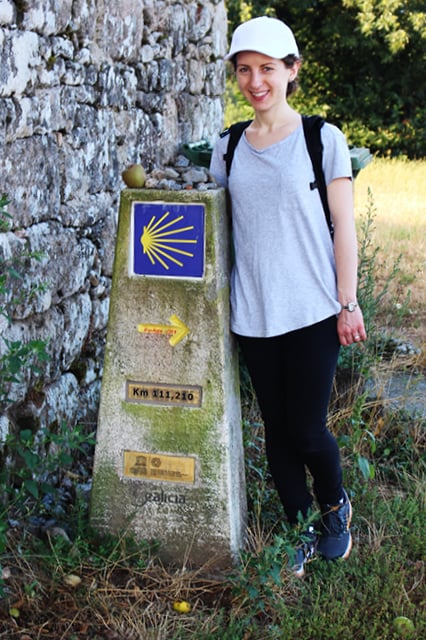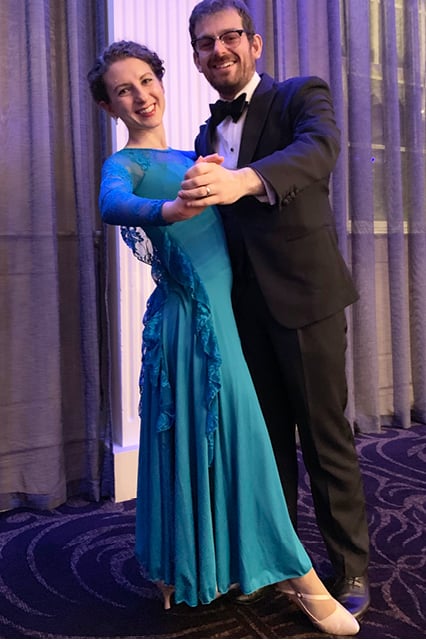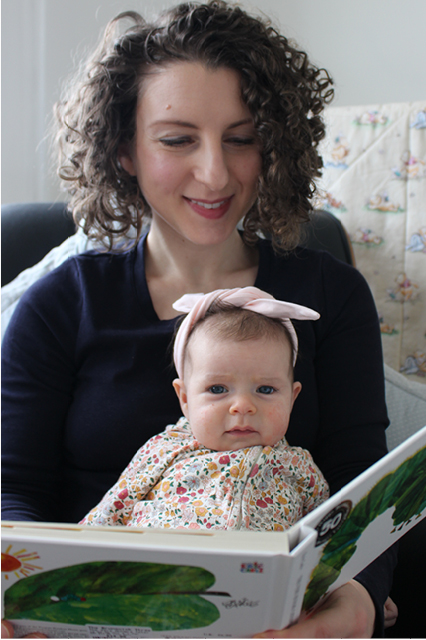 What is the best holiday you have been on? Our honeymoon to Spain in 2018. We started in Madrid and travelled around the country ending up in Barcelona a month later. The best part of the holiday was walking the Camino to Santiago de Compostela. Seeing the countryside by foot was an amazing way to experience it and we had a great time stopping in the towns along the way and enjoying the fantastic Galician food.
What are you currently reading? The Very Hungry Caterpillar – it's a classic and one of our favourites. Silvia doesn't mind it either.
When do you find yourself singing? At about 5.30 pm every evening to soothe Silvia. Her current favourite is Silent Night. Paradoxically it is never a silent night when I need to do this.
What do you do to unwind? Before lockdown, Daniel and I were keen ballroom dancers. (We still are, but the lockdown has stopped us being able to go to classes.) It all started when we decided we should do a hobby together and Daniel suggested golf or dancing. I chose dancing.
What's the best thing that's happened to you this year? The birth of my daughter Silvia. It was totally life changing and she brings so much joy to our family every day.
What's your guilty pleasure? The Bachelor. Enough said.
Tea or coffee? Coffee. My day doesn't start until I have had my espresso!
What was your first job? I served ice creams at my local Cold Rock Ice Creamery. They had to give me a stool so I could see over the counter!
What's the most adventurous thing you've done? Paragliding in Queenstown, New Zealand. I didn't fully appreciate what was involved until the instructor told me to run off the side of the mountain. After the initial shock, it was an exhilarating experience.
What's the last film you watched? The Castle. It was one of those rare days when I was home early and I caught it channel surfing. It's still a great film and very funny even after all these years.