In brief
We bring you an update on developments in the modern slavery compliance space, with a focus on emerging trends in activism, legislative reform and litigation, and the impacts of COVID-19.
How does this affect you?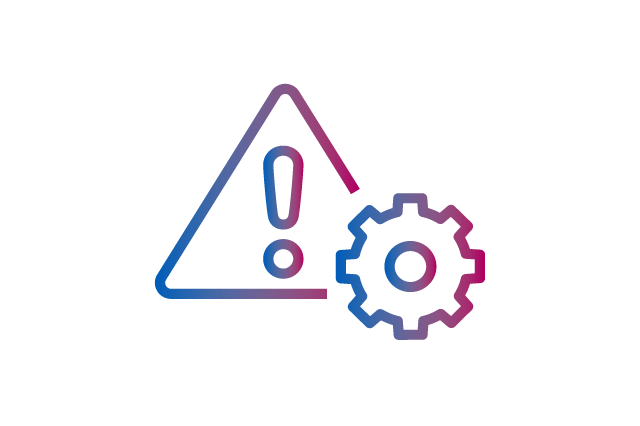 A robust response to modern slavery risk management is required in light of the global trend towards modern slavery reporting requirements and mandatory human rights due diligence, increased filing of human rights claims in courts and growing stakeholder expectations.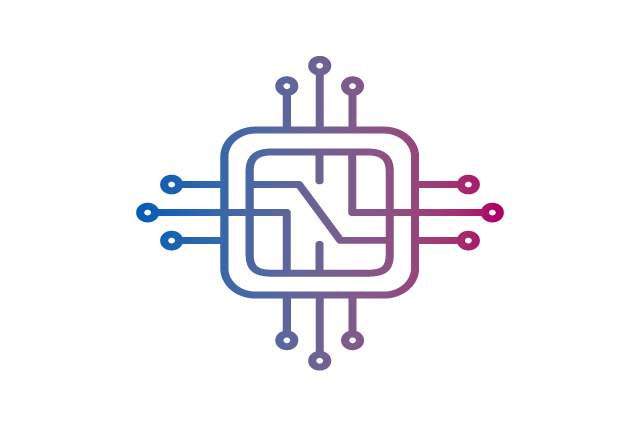 In evaluating their current processes, companies should be mindful of emerging technology being used in industry and by non-governmental organisations (NGOs) which may shift expectations around responses to modern slavery.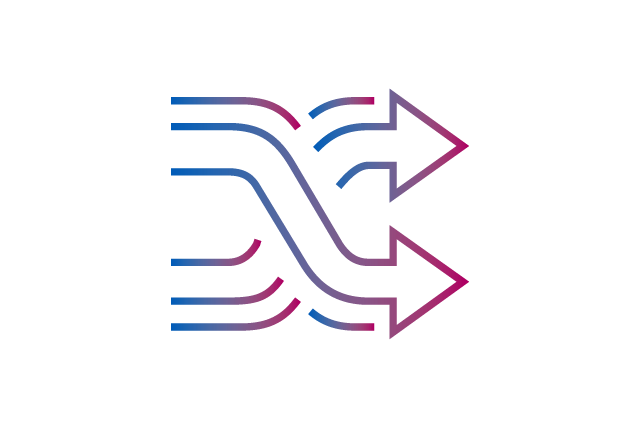 The current pandemic has the potential to increase existing modern slavery risks, and companies should consider whether and how they need to adapt their risk assessment procedures and modern slavery controls. In recognition of the impacts of COVID-19, certain deadlines for filing of modern slavery statements under Australian federal law have been extended.
Increasing regulation
A range of countries have introduced, or are contemplating introducing, legislation aimed at combating modern slavery risks, including mandatory modern slavery reporting and due diligence requirements.
These laws are a component of a broader trend towards the introduction of mandatory human rights related due diligence and reporting requirements. They formalise a number of the requirements we have seen for some time, which exist in a range of soft law standards such as the UN Guiding Principles on Business and Human Rights (UNGPs) and the OECD Guidelines for Multinational Enterprises. We expect more mandatory reporting regimes will be introduced. As this happens, and soft law standards become more proscriptive, we expect increasing pressure on companies to commit to higher human rights standards across their operations and supply chains.
The above map shows global modern slavery or human rights due diligence regimes implemented or proposed. The measures reflected here are those which impose product-neutral requirements. Laws imposing additional requirements on certain products that are known to be high risk (ie conflict minerals) are not included in this heat map. Click on the jurisdictions below for more detail on legislative regimes.
Existing legislative regimes
The following legislative regimes are already in force:
California, United States: California Transparency in Supply Chains Act of 2010 (SB 657)
United States: Dodd-Frank Act Wall Street Reform and Consumer Protection Act 2010 (limited to conflict minerals)
United Kingdom: UK Modern Slavery Act 2015 (UK)
Europe: Directive 2014/95/EU, also known as the non-financial reporting directive (EU member States required to implement by December 2016)
France: Law 2017-399 related to Duty of Vigilance of Parent Companies and Commissioning Companies
Australia: Modern Slavery Act 2018 (Cth)
In 2018, NSW passed the Modern Slavery Act (the NSW Act) which will provide for a supply chain transparency scheme and new modern slavery offences. Although the Act has not yet been proclaimed, it will impose supply chain reporting obligations on entities with employees in NSW and which supply goods or services for profit or gain. Entities must prepare a modern slavery statement responding to the same criteria as the Modern Slavery Act 2018 (Cth) (the Commonwealth Act).
The Act diverges from the Commonwealth Act in a number of ways. Reporting obligations apply to entities with a turnover of $50 million to $100 million, although a Standing Committee report in March 2020 recommended replacing turnover with consolidated revenue. The NSW Act is intended to operate alongside the Commonwealth Act rather than in addition, exempting reporting entities under the Commonwealth Act from reporting under the NSW Act.
One of the more robust features of the NSW Act is its imposition of penalties of up to $1.1 million for failure to prepare a modern slavery statement, or providing false or misleading information. The NSW Act would also create offences relating to slavery and allow the government to recover assets gained through commission of those offences. In contrast, the Commonwealth Act provides for ministerial power to 'name and shame' only. The NSW Act also creates a dedicated Anti-Slavery Commissioner to support businesses in complying with their obligations.
A Modern Slavery Bill (the Bill) was introduced into the Tasmanian Parliament in April this year. If passed, it will apply to entities with employees in Tasmania and who supply goods or services for profit or gain. Modern slavery statements will be required for those entities with a turnover of more than $30 million, significantly lower than the $100 million threshold in the Commonwealth Act. Statements required by the Bill are to outline steps taken to ensure an entity's goods and services are not a product of modern slavery, however the precise content will be stipulated by regulations should the Bill be enacted. Significantly, the Bill provides for the creation of a Supply Chain (Anti-slavery) Commissioner who will provide general advocacy as well as advice in respect of investigation and prosecution, something not present in the Commonwealth Act. Like the NSW Act, the Bill exempts entities caught by the Commonwealth Act. The Bill does not currently contain an enforcement mechanism, although the regulations may create an offence punishable by a civil penalty.
Under the Modern Slavery Bill 2017 (Hong Kong), a commercial entity would be required to publish a statement outlining the steps taken to ensure modern slavery is not taking place in their business. This statement must be approved by the board of directors (or equivalent) and signed by a director or general partner. The reporting requirements would apply to entities conducting business in Hong Kong whose turnover exceeds a threshold amount (which is to be determined by regulation).
The HK Bill also establishes a civil cause of action, which would allow a claim to be brought against a person who:
has committed a modern slavery offence against the claimant; or
has benefited financially (or has received anything of value) by participating in a venture they knew or should have known would violate a modern slavery offence.
However, there has been no recent progress on the Modern Slavery Bill 2017, so it is unclear whether it will be enacted.
The European Commission has announced it will introduce a legislative initiative for mandatory human rights due diligence for certain companies in 2021. We examined what the legislation might look like and considered its consequences for Australian companies here.
In a Coalition Agreement between Germany's three largest parties, the Christian Democratic Union, Christian Social Union and the Social Democratic Party, the German government indicated it would introduce mandatory human rights due diligence legislation if less than half of the German companies with over 500 employees fail to voluntarily report their human rights due diligence processes by 2020. Following a December 2019 report stating that only 18% of companies surveyed had implemented supply chain due diligence processes, Germany's Labour Minister has announced he will table a bill to introduce mandatory human rights due diligence and plans to have the bill adopted by early 2021.
The Child Labour Due Diligence Act has been passed, and is likely to come into effect in 2021 or 2022. Under the Act, certain companies doing business in the Netherlands must publicly report on efforts to identify whether child labour is present in their supply chains and, where this is found, to develop a plan to combat it. Financial penalties and criminal liability may be imposed for non-compliance.
In April 2015, a coalition of Swiss civil society organizations called the Swiss Coalition for Corporate Justice (SCCJ) proposed the introduction of a new article in the Constitution requiring certain companies to carry out human rights due diligence and address any potential impacts they have on human rights (the Responsible Business Initiative or RBI). Significantly, the RBI makes Swiss-based companies liable for human rights abuses caused abroad by companies under their control unless they can establish they took all necessary measures to prevent the violations. Under Swiss law, this initiative can be put to a referendum unless Swiss legislators convince SCCJ to agree to a counter-proposal.
Following the debate of various counter-proposals by the upper and lower house of the Swiss parliament, a counter-proposal for reporting and due diligence in relation to child labour and conflict minerals was put forward. However, the SCCJ has not accepted this counter-proposal. The RBI's amendment is now scheduled to go to a public referendum on 29 November 2020 in which the public will vote for either the RBI or the parliament's counter-proposal.
On 28 November 2019, the Ethics Information Committee released the draft text of the 'Act relating to transparency regarding supply chains, the duty to know and due diligence', after being instructed by the government to draft legislation regarding human rights disclosures (see translation of the Ethics Information Committee's report and draft legislation here). Under the draft legislation, larger enterprises must undertake due diligence to identify and mitigate possible adverse impacts on fundamental human rights and decent work. These entities must report on the results of this due diligence, and outline the measures they will adopt to mitigate or remedy harms, risks and adverse impacts. In addition, individuals will have a right to make enquiries to all enterprises, not just larger enterprises, for information about human rights issues in the company. To be able to respond to these enquiries, all enterprises will have a duty to know about human rights issues in their company and supply chain, although the scope of the duty will depend on the circumstances of the enterprise.
Larger enterprises are characterised as such if they satisfy two out of three of the following requirements: (1) sales income above NOK70 million; (2) total assets above NOK35 million; and/or (3) over 50 full-time equivalent employees.
In addition, in January 2020, Business Minister Torbjørn Røe Isaksen announced he was working on a bill imposing penalties for 17 forms of modern slavery, based on the Modern Slavery Act 2015 (UK).
Neither example of draft legislation has yet been introduced to the Norwegian Parliament.
In July 2020, a proposed federal legislative regime to require auditing and reporting of forced labour in supply chains was introduced to Congress. The Slave-Free Business Certification Act goes further than the Californian regime by introducing a requirement to conduct annual audits and prepare an annual audit report that is submitted to the US Department of Labor, with substantial fines for non-compliance. The Act defines forced labour as 'any labour practice of human trafficking activity in violation of national and international standards'. The Act would apply to any company in the United States that is an 'issuer' of securities under the Securities Act 1933 and with revenue exceeding US$500 million.
A proposed Modern Slavery Act was introduced in the Canadian Parliament in February 2020. The Bill requires companies to report on their structure and the goods they produce, any activities with high risk of forced labour and any remediation measures taken, amongst others. However, it does not impose due diligence requirements. If passed, the Act would apply to certain companies listed on the Canadian stock exchange, or which have a place of business, do business or have assets in Canada. Only companies that either have CA$20 million in assets or CA$40 million in revenue, or employ at least 250 employees are captured. The members of Parliament who initiated the legislation have made clear it is not just a name and shame bill. Failing to comply with the reporting requirements and providing false or misleading information are offences punishable by a fine of up to CA$250,000. The Bill is currently before the Canadian Senate and its status is therefore uncertain, however it has government support.
Stakeholder activism and expectations
Increasing activity by shareholders and other stakeholders to encourage greater transparency shows the changing nature of expectations upon companies to consider the treatment not only of their own direct employees, but also of those in their supply chains. In addition, expectations are moving beyond a bare consideration of modern slavery risks to a consideration of modern slavery as being on a continuum with the human right to decent work.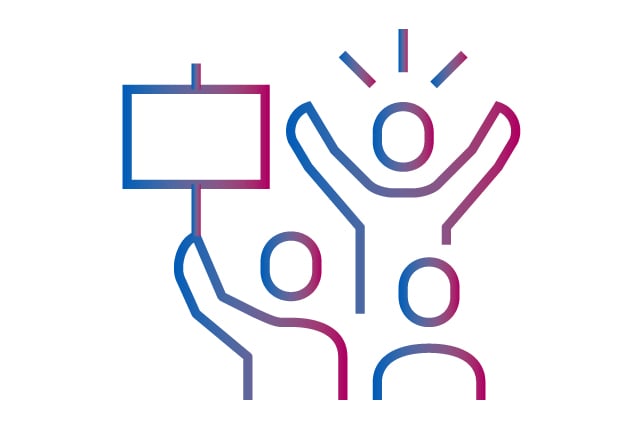 Shareholder activism over the past few years has leveraged off soft law requirements, such as those in the UNGPs, to call for a stronger human rights response from companies. Resolutions put forward by shareholders have included calls for human rights due diligence and, in response to the pandemic, measures supporting employees and suppliers. For example, in April 2020, over 300 long-term institutional investors in the US with a combined US$9.3 trillion in assets signed an open letter calling on investees to recognise and address the welfare of employees, suppliers and communities in their supply chain, particularly in relation to COVID-19. The group urged companies to provide paid emergency leave, take measures to retain workers and maintain supplier relationships, among other things.
Another form of shareholder activism that is gaining traction is divestment, such as the Norway Government Pension Fund Global's divestment from UK security company G4S in 2019 due to the risk of human rights violations in its workforce in Qatar and the United Arab Emirates. In response to this divestment, G4S announced it had carried out an investigation, put an action plan in place to reinforce standards of employee welfare, and appointed a full-time migrant worker coordinator to ensure recruitment practices are in compliance with the G4S code.
In addition, reports by human rights organisations, human rights reporting and benchmarking initiatives, and think tanks are increasingly shining a spotlight on companies' responses to modern slavery risks. A report by the Australian Strategic Policy Institute into the use of forced labour in China's Xinjiang region implicated over 80 companies, including major apparel and electronics companies such as H&M, Amazon and Samsung. This 'name and shame' method led many of the companies to provide official responses to the Business Human Rights Resource Centre. Another example can be seen in the response to a biennial report on forced labour risk by KnowTheChain, benchmarking apparel and footwear companies in relation to forced labour in supply chains. This report led investors to send letters to 43 companies encouraging them to better scrutinise their supply chains for modern slavery risk.
These changing expectations are beginning to manifest themselves in government and regulator action. An example of this arises from the aftermath of Operation Fort, the UK's largest anti-slavery prosecution. The UK's Independent Anti-Slavery Commissioner wrote to retailers that were supplied by entities discovered to be using slave labour to ask what steps they were taking to ensure suppliers did not use slave labour. In Australia, the Western Australian Government has made it clear that failure to comply with modern slavery reporting will have consequences. Under a draft debarment regime currently under consultation, organisations that fail to comply with their obligations under the Modern Slavery Act 2018 (Cth) may be barred from working as contractors for Western Australian government contracts for up to two years. Finally, in July 2020, the Australian Government released a modern slavery public procurement toolkit for its procurement officers.
Litigation risks
The risks of litigation in relation to modern slavery compliance are also increasing. Recent litigation shows a range of actions – including for breach of customary international law, unjust enrichment and misrepresentation – being brought in the United States and Canada regarding modern slavery occurring in a separate jurisdiction, such as Malawi and the Democratic Republic of Congo. Click the case names below for more details.
Nevsun Resources Ltd v Araya (Canada)
A claim by a group of Eritrean workers against Canadian mining company Nevsun, in which the Eritrean Government is a minority shareholder, can proceed following a 5:4 split decision by the Canadian Supreme Court in February 2020. The action is being brought by a group of three Etriean workers on the basis of negligence, conspiracy, battery and that that their treatment was in breach of customary international law prohibitions on forced labour, slavery, cruel and degrading treatment and crimes against humanity. Nevsun had sought to strike out the entire action on the basis of forum non conveniens and the act of state doctrine - domestic courts cannot rule on the lawfulness of another state's actions, or alternatively to strike out the customary international law claims. Having been unsuccessful with these three motions in lower courts, it appealed the decision on the act of state doctrine and the customary law claims to the Canadian Supreme Court. The majority found the claims regarding breach of customary international law were able to be imported into Canada's law through Canada's doctrine of adoption, that customary international law can bind corporations and that the act of state doctrine had no place in Canadian law. Although the merits of the claim are yet to be determined, the ramifications of this for Canadian companies underscores the importance of human rights due diligence when conducting operations in high-risk areas or industries.
Pre-action letter to British American Tobacco
In October 2019, law firm Leigh Day sent a pre-action letter to British American Tobacco in the United Kingdom High Court on behalf of 2000 claimants, on the basis of unjust enrichment in relation to alleged rampant forced labour and child labour in Malawi. Although British American Tobacco has emphasised its arm's length legal arrangement whereby separate corporations purchase leaves from thousands of individual farms, the US Government suspended tobacco imports from Malawi. Proceedings have not yet been filed.
Jane Doe v Apple, Alphabet , Microsoft, Dell Technologies and Tesla (Washington DC, United States of America)
Apple, Google, Dell, Microsoft and Tesla are being sued in a Washington D.C. court for allegedly aiding and abetting forced labour and death and serious injury in cobalt mines in the Democratic Republic of Congo. Cobalt is essential to lithium batteries used in millions of the technology companies' products. The claims brought against the defendants include forced child labour in violation of the Trafficking Victims Protection Reauthorization Act, 18 U.S.C. §1595 and common law claims of unjust enrichment, negligent supervision and intentional infliction of emotional distress.
Lori Myers v Starbucks Corporation (California, United States of America)
Consumers in California instituted a class action against Starbucks, Mars Inc, The Quaker Oats Company and Does 1-10 in February 2020 for breach of misrepresentation legislation. The claim alleges the companies market their chocolate as ethically sourced, while being aware that the cocoa sourced from Cote D'Ivoire and Ghana relies on child labour and slavery.
John Doe I et al v Nestle USA and Ors
Three individuals who alleged they were trafficked from Mali as child slaves and forced to work long hours without pay harvesting and cultivating cocoa beans on farms in Cote d'Ivoire brought a law suit under the Alien Tort Claims Act alleging that Nestle and Cargill aided, abetted or failed to prevent the conduct they suffered as child slaves in 2005. Although the case was initially dismissed in the district court, the federal appeals court allowed the claim. Following a petition by Nestle to review the federal appeal court's decision, in July 2020 the US Supreme Court granted certiorari and will hear the case. The case will have important implications for whether companies can be prosecuted in US courts for extraterritorial human rights violations.
Mark Reynolds v Hershey Canada Inc (Canada)
A class action was also filed against Hershey Canada Inc in January 2020 for misleading consumers by failing to disclose its use of child labour and slavery in its supply chain. The action seeks damages for misrepresentation, unjust enrichment and Competition Act violations. This demonstrates the value in the mapping and assessment of operations and supply chains to defend against such claims. It will be interesting to see whether Canada will follow the lead of the United States, where actions against Nestle, The Hershey Company and Mars for deceptive conduct in relation to failing to disclose alleged child labour in supply chains on their packaging were dismissed.
Collaboration for innovative modern slavery responses
Over the past few years, numerous collaborations to build responses to modern slavery have been developed. Industry-specific initiatives include the Liechtenstein initiative (for responsible banking), the Property Council Modern Slavery Supplier Platform (for modern slavery within the property sector) and the mining industry's development of a Supplier Self-Assessment Toolkit at the Bali Process. These collaborations use a multi-stakeholder approach to accelerate development. More recently, a different kind of multi-stakeholder approach has emerged. Collaborations between companies or NGOs and technology providers have begun to create technology solutions either to help companies respond to modern slavery risk or to keep them accountable.
Increasing supply chain transparency through blockchain
Blockchain is a record-keeping technology used to create decentralised, online ledgers distributed between a (sometimes infinite) number of parties. Each copy of the ledger is updated simultaneously. The features of blockchain make it very difficult to conceal or change the chain of transactional events in a distributed online ledger. For a more detailed explanation of blockchain see our report.
The advantage of using blockchain technology is that it improves transparency throughout the supply chain by creating an immutable, public record.
Some companies have been testing new applications of blockchain to improve compliance with modern slavery regulations. For example, over the past year Nestle has announced numerous blockchain initiatives using OpenSC, the IBM Food Trust blockchain platform and Amazon's managed blockchain service. Fashion conglomerates like LVMH and Kering have also announced plans to use blockchain to trace and disclose every stage of production to consumers.
The advantage of using blockchain technology is that it improves transparency throughout the supply chain by creating an immutable, public record. This record may assist companies in complying with their modern slavery regulatory obligations. However, while blockchain may be a useful tool for some companies to consider, it is only as good as the information entered into it. The record provided by blockchain may be insufficient unless workers can attest to their working conditions to ensure the transactional 'block' mirrors reality or information can be otherwise verified. For example, OpenSC uses sensors to track attributes such as product location and chain of custody. Companies should also be aware that the legal and regulatory landscape for blockchain is still shifting. Nevertheless, as these technologies develop further, they may present new opportunities for companies seeking to combat modern slavery.
NGOs to use AI to analyse modern slavery statements
Walk Free and The Future Society have partnered to produce an artificial intelligence tool to analyse statements produced by businesses under UK and Australian modern slavery legislation. The project, called Project AIMS (Artificial Intelligence against Modern Slavery), will allow Walk Free to quickly analyse company statements and highlight areas for improvement. This development is likely to be leveraged by civil society groups as the basis for stakeholder activism and increased pressure on companies to improve human rights compliance.
Meeting modern slavery challenges during the pandemic
COVID-19 is heightening modern slavery risks
The landscape described above challenges businesses to consider modern slavery risks at a time when many are already strained by the economic impacts of the pandemic. However, the impacts of COVID-19 make it crucial to maintain modern slavery risk management. COVID-19 has created added vulnerability in supply chains due to health risks from working in close quarters, and restriction of movement through border closures and increased socio-economic inequality. The likelihood of organisations engaging in modern slavery is compounded by the pressure placed upon suppliers as businesses cancel orders or ask for discounted rates. At the same time, restrictions on travel and interpersonal interaction and workforce changes have the potential to disrupt existing risk assessment processes and controls. These factors combine to create a perfect storm in which modern slavery can prosper.
Adapting responses to modern slavery risks is critical
The heightened risk of modern slavery due to COVID-19 means it is crucial for businesses to consider whether they need to adapt their modern slavery risk assessment processes and controls to this changing context. Businesses should:
consider how COVID-19 changes the risk profile of their operations and supply chains;
maintain supplier relationships and communicate openly about the business implications of COVID-19 whilst working collaboratively to address the added vulnerability;
consider how their actions will impact suppliers or employees given the added vulnerability stemming from COVID-19. For example, increased consideration should be given to any actions which compromise supplier cash flow or would be difficult for suppliers to accommodate, such as cancelling orders that are already in production, requesting short production windows, making last-minute orders, relying on contractual rights for extended payment terms or enforcing liquidated damages for delay;
assess what impact changes from COVID-19 is placing, or will place, on their risk assessment processes and controls; and
consider modern slavery risks and the COVID-19 context when engaging with new suppliers or disengaging from an existing supplier.
Modern slavery reporting deadlines and content are different due to the pandemic
The ramifications of COVID-19 also ripple out to reporting obligations. Guidance from the Australian Border Force on the impact of COVID-19 on Commonwealth Modern Slavery Act obligations encourages reporting entities to discuss the impact of COVID-19 in their statement, including by detailing:
the impact on the scope of the reporting entity's operations;
new supply chains for additional products required due to COVID-19, such as personal protective equipment, or changes to supply chains due to COVID-19;
how COVID-19 has changed risk profiles within the reporting entity's operations and supply chains, eg COVID-19 may limit the entity's ability to conduct in-person audits of suppliers, leading to a heightened modern slavery risk;
the impact of COVID-19 on planned activities to address modern slavery risks, or on the reporting entity's capacity to prepare the statement; and
the impact on the reporting entity's ability to assess and address modern slavery risks.
Although a modern slavery statement is generally limited to what occurred in the reporting period, where planned action to combat modern slavery is delayed due to COVID-19, the guidance encourages reporting entities to include information about relevant activities implemented or resumed between the end of the reporting period and the deadline for submission of the statement. This is particularly significant as, in recognition of the impact of COVID-19 on reporting entities, a three-month extension has been given to reporting entities that were due to report by either 30 September 2020 (for a 1 April 2019 – 31 March 2020 reporting period) or by 31 December 2020 (for a 1 July – 30 June 2020 reporting period).
Actions you can take now
Given the changing risks in this area, businesses should: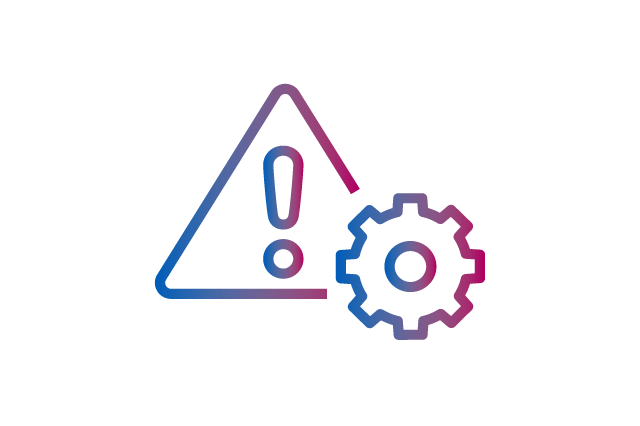 Evaluate their current modern slavery risk assessment procedures in light of the developing modern slavery regulatory landscape.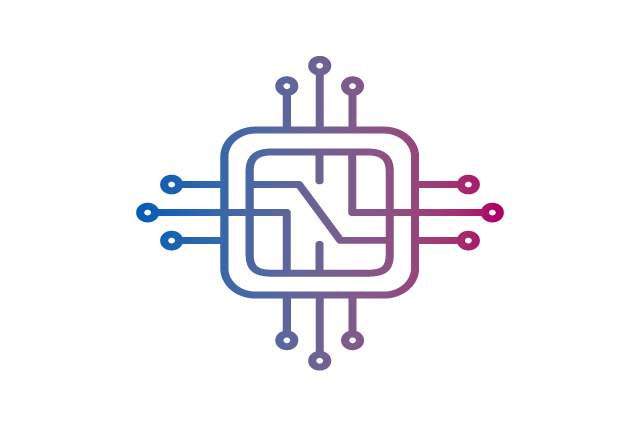 Evaluate their current controls in light of changing expectations and the impacts of COVID-19.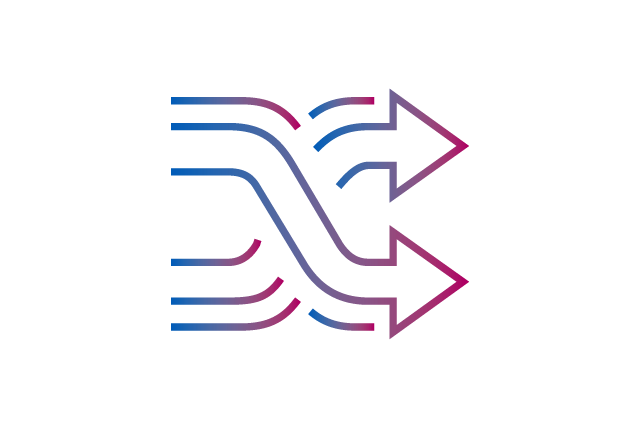 Make records of the impacts of COVID-19 on their operations and supply chain so they can address this in their modern slavery statement if they are reporting entities under the Commonwealth Act.