The dial is shifting for Australian cities
Consumer priorities have changed, placing increasing emphasis on the need for accommodation that's close to work, offers high quality amenities and guarantees security of tenure. In our latest report, we look at why build-to-rent holds the key to unlocking the future liveability of Australia's cities.
Population growth represents a significant challenge. Over the next decade (2019-2029), ABS dwelling projections indicate: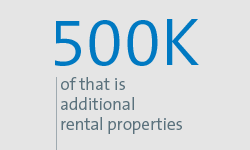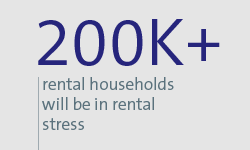 The problem is particularly acute in the short term. Across the Eastern Seaboard's inner-city markets, we only have 1.5 years' worth of housing demand in apartment supply that is under construction. There is a further 2.2 years of demand in the pipeline that is approved but not yet selling. A new approach is required if we're to retain our enviable liveability and economic productivity.
NSW takes the lead on build-to-rent (BTR) with land tax and planning reform
In the most significant policy development on BTR so far in NSW, the NSW Treasurer introduced legislation to:
give a 50% discount on land tax to developers investing in BTR schemes of scale (by way of discounting the land value by 50%); and
provide an exemption from foreign investor surcharges until 2040.
On 29 July, the NSW Minister for Planning and Public Spaces has released details of proposed new planning policies to set development standards for BTR projects in NSW, and to establish a planning pathway to support BTR developments. The proposed reforms, which include new definitions for build-to-rent housing, student housing and co-living, are on exhibition for public comment until 9 September 2020
The NSW government's proposals respond to several of the key barriers to the sector's growth that we discuss below and in our BTR report. We will provide further analysis of these changes and what it means for the industry, but in the meantime, we provide a quick snapshot of the build-to-rent changes.
BTR holds the key
Australian cities need a growing supply of high-quality rental accommodation. This will promote local labour mobility, house global talent and meet the demand for greater choice of housing across a variety of price points.
The benefits to all stakeholders are clear: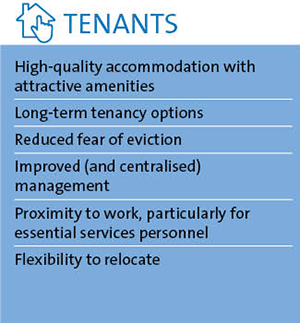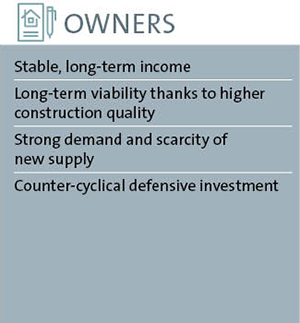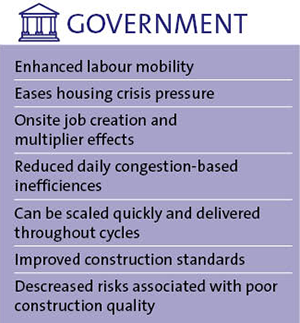 Governments can unlock its potential
With some key changes, Government can turn a ripple into a wave. BTR proponents in Australia aren't necessarily seeking more favourable concessions than other asset classes; they're simply seeking a level playing field.
What the government should consider:
MITs: BTR should be given a level playing field - it should be reclassified as 'commercial residential' and allow foreign investors' returns to be taxed at a concessional rate of 15%.
Land tax: under the current law, and on an asset-by-asset basis, States stand to gain more land tax revenue for BTR projects than Build-to-sell.
Planning tools: the planning policies in each State can be used to ensure the BTR sector reaches its full potential in Australia.
BTR and affordable housing: the pursuit of a thriving BTR market may have greater long-term effects on overall housing affordability in Australia than simply mandating components of affordable housing within the asset itself.
A ripple of momentum has started in this sector and if government policies can give it the level playing field it deserves, we will see the ripple turn into a wave.
Mirvac
Allens has advised ASX-listed Mirvac Group (ASX: MGR) (Mirvac) on the acquisition of a A$333.5 million purpose-built, build-to-rent project in Melbourne's CBD. Melbourne property developer PDG will develop the 490-unit residential tower for Mirvac, under the terms of the agreement.