Competition, Consumer & Regulatory
Against a backdrop of technological advancement, shifts in economic power and increasing regulation, competition and consumer laws are rapidly evolving.
Enforcement is on the rise, with regulators that are increasingly active and collaborative across jurisdictions and regulatory frameworks are becoming more complex to navigate in both domestic and international contexts. Any company doing business in Australia needs to successfully navigate an increasingly aggressive competition enforcement, consumer protection and regulatory environment.
The Australian Competition and Consumer Commission (ACCC) is a formidable regulator with a global reputation as one of the most proactive antitrust regulators in the world. With wide-reaching powers, it heavily scrutinises mergers and other transactions, regularly takes action against cartel conduct and other forms of anticompetitive behaviour, seeks high penalties for contraventions of competition and consumer laws and uses deep dive market inquires to shape industry behaviour and regulation.
It is essential for organisations to understand the extent of the regulator's reach before moving forward with business strategy in this market – drawing on both strategic and practical legal advice to deliver on business objectives while mitigating risk.
How we can help
We are a leading competition, consumer protection and regulatory firm in Australia. Our standing is built on many years of acting on the most complex global and domestic mergers and handling the highest profile cartel, competition, consumer protection as well as regulated access and pricing proceedings before the courts and the Australian Competition Tribunal.
Our strong and productive relationships with the ACCC and deep knowledge of how they operate are the product of years of dealings and interactions. Offering unrivalled experience in helping clients navigate competition and consumer laws, we have acted in many of Australia's major cartel investigations, prosecutions and class actions, high-profile mergers, access disputes and consumer protection proceedings. We conduct litigation and represent clients before the ACCC, the Australian Competition Tribunal, the the Federal Court and the High Court.
Acquisitions, mergers and joint ventures
Leaders in getting deals through
The Australian merger control process is unique. Deal parties need an adviser who knows the process and how to get deals through. Whether you are the acquirer, the target or a party among a range of other co-investors – if competition / antitrust matters are relevant to your transaction, it is essential to have the right expertise to manage the ACCC process and your interactions with competitors.
How can we help?
Allens is the go-to firm for securing ACCC merger clearance. We lead the Australian market in getting transactions through the ACCC, often at an early stage in the review process. We have secured clearance for the most complex domestic and global deals and have successfully overturned ACCC decisions in court. This has included the first clearances under the formal merger authorisation process and the largest merger litigation in 10 years.
We understand what global counsel need and what it takes to meet global deal timetables. We have extensive experience advising on significant global transactions with complex competition and antitrust issues. With an understanding of the key regulators, we can help you navigate a successful transaction pathway with strategic guidance aligned to your objectives and ensure even the most stringent deadlines are met.
Our work with clients to manage the competition aspects of headline Australian transactions and the Australian aspects of global deals across all industry sectors has included:
public informal merger reviews and clearances formal merger authorisations
joint ventures arrangements
successful court appeal processes where initial merger clearance or authorisation has been declined.
Investigations, enforcement proceedings, immunity applications and third party litigation
Trusted advisors in navigating ACCC exposure
The ACCC has a reputation for its strong enforcement stance. It prosecutes cartel conduct criminally, litigates misuses of market power and other forms of anticompetitive conduct and enforces consumer protection laws with vigour.
It is also increasingly common for private litigants to seek damages for alleged contraventions of Australia's competition and consumer laws. Follow-on damages claims, particularly class actions, in respect of cartels are now a feature of competition law practice in Australia.
How can we help?
Allens is a leader in contentious competition and consumer law matters, guiding organisations from the beginning of investigations and throughout any subsequent litigation.
We have acted in high-profile criminal cartel proceedings, the first hub and spoke cartel case and seminal misuse of market power litigation.
Our work covers the full spectrum of issues including advising on:
immunity applications
ACCC investigations and enforcement action
significant domestic and global cartel investigations
allegations of misuse of market power and other anticompetitive conduct
private competition and consumer law litigation
consumer law matters, including unconscionable and misleading conduct
Governance, compliance, advisory and training
Managing competition and consumer law risk
Organisations need to design and implement strategies and systems to manage and minimise competition and consumer law risk. This includes applying a consumer and competition law lens to your organisation's broader strategic goals.
How can we help?
We support organisations to:
devise commercial strategies that meet competition and consumer law obligations
ensure sustainability objectives are designed and implemented to be compliant with competition and consumer laws
work on an organisation-wide strategy to enter into the Australian market
design and implement compliance reporting and training systems
conduct compliance and legal reviews.
Market studies and investigations
Partners in securing the best outcomes from ACCC deep dives
The ACCC has powers to conduct deep dive market inquiries and studies. These studies and inquiries can:
involve significant information and document requests;
lead to important regulatory reform and changes in commercial practices; and
result in the ACCC taking enforcement action where it uncovers suspected competition or consumer law breaches.
Given the potential for inquiries to significantly impact industries and the businesses operating within them, it is important for your organisation to be meaningfully and effectively engaged from the start.
How can we help?
Allens has worked on the major ACCC market studies and inquiries.
We have guided organisations through:
navigating ACCC inquiry processes
recent ACCC inquiries, including across digital platforms, retail electricity supply and prices, foreign exchange, Northern Australia insurance, residential mortgage product prices, dairy, cattle and beef, new car retailing industry, water markets, gas and others
Productivity Commission inquiries into the economic regulation of airports, competition in the financial system, intellectual property arrangements and the Harper Competition Policy Review.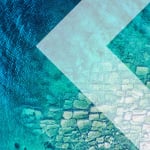 Infrastructure, pricing and access issues
At the cutting edge of infrastructure, pricing and access
The ACCC regulates nationally significant infrastructure markets, including the telecommunications, energy and resources (including water) industries. This involves determining prices and access terms and conditions, as well as monitoring and enforcing compliance with industry-specific laws.
How can we help?
Our regulated access team is at the cutting edge of infrastructure pricing and access issues. We guide major national and international players in relation to:
ACCC authorisation, declaration and notification procedures including related risk advisory
access undertakings, proposed variations and revocations, regulated and third party access applications and related issues
alternative paths to access including undertakings, arbitration and the prohibitions of misuse of market power and anticompetitive agreements
defence work in prosecutions
price monitoring and notification regimes
exemptions
compliance assessments
submissions relating to various market policies and reforms.
Veolia on GCR Awards 2022 Merger Control Matter of the Year
Allens acted for Veolia Environnement, a French publicly listed provider of water, waste and energy management services, in securing ACCC and FIRB clearance for its €12.9 billion acquisition of Suez, also a French publicly listed provider of water and waste management services.
US$27.7 billion acquisition of Slack
Acted for Salesforce in obtaining ACCC clearance of its high-profile acquisition of innovative collaboration/communication software solution provider Slack.
TPG Telecom and Vodafone merger litigation
Acted for Vodafone Hutchison Australia in Federal Court proceedings against the ACCC, to secure approval of the merger with TPG Telecom to create the third-largest telco in Australia. This significant transaction was widely reported as 'the most important ACCC legal case in a decade'.
$1.12 billion acquisition of APN Outdoor
Advised on its acquisition by JCDecaux, and its acquisition of Adshel.
US$130+ billion acquisition of DuPont
Advised on the acquisition by the Dow Chemical Company and subsequent division into Corteva Agriscience, Dow and DuPont.
Pfizer sale and acquisitions
Advised on the US$11.9 billion sale of its infant nutrition business to Nestlé, the US$17 billion acquisition of Hospira, and the US$68 billion acquisition of Wyeth.
News Corp
Advised on the acquisition of Consolidated Media Holdings Ltd, including its 50% share of Fox Sports and 25% share of Foxtel, the acquisition of Racing Internet Services by Punters Paradise, and the sale of Sunday Times to Seven Network.
ANZ $2.85 billion divestment
Advised on the divestment of ANZ's life and consumer credit insurance business to Zurich, and the acquisition of its wealth management businesses by IOOF Holdings.
Pfizer misuse of market power
Successfully acted in defence of ACCC proceedings alleging misuse of market power and exclusive dealing, including before the High Court.
PZ Cussons civil cartel proceedings
Successfully defended the first 'hub and spoke' proceedings brought by the ACCC.
Emirates
Acted in defence of now-settled cartel proceedings commenced by the ACCC, alleging that Emirates participated in a global air cargo cartel.
ExxonMobil
Obtained a 16-year ACCC exemption for the PNG Gas Project to engage in joint marketing.