Financial services regulatory update: secret commission offence provisions for SFTs; derivatives regulation and ASIC's Reportable Situations Regime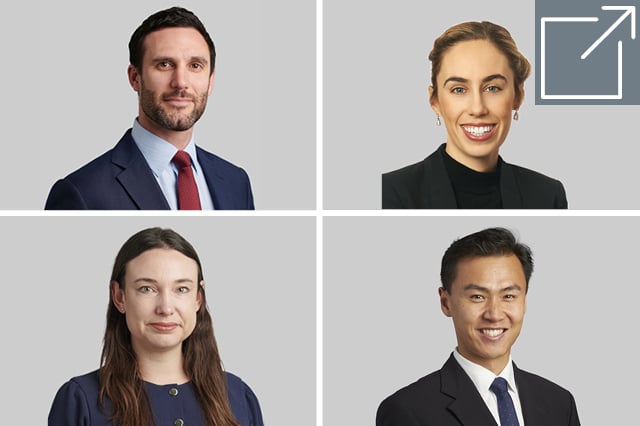 Covered in this webinar:
Discuss implications for trustees of the application of the secret commission offences under State and Territory Crimes Acts to trustee replacements and successor fund transfers (SFTs) of the NSW and Queensland Supreme Court decisions in H.E.S.T Australia Ltd / Mercy Super Pty Ltd v Attorney-General (Qld) and BT Funds Management Limited as trustee for the Retirement Wrap Superannuation Fund
Provide an update on derivatives regulation, particularly on initial margining – what are the rules and who does it impact? A timely overview given the final phase of initial margin (IM) regulations for uncleared derivatives came into effect in September
Explore key themes observed since the introduction of ASIC's Reportable Situations Regime over 12 months ago, and challenges encountered by licensees and the regulator in its implementation
This session was recorded on Tuesday, 29 November 2022 at 12pm.
CPD points
Please read the online learning FAQs to confirm eligibility for CPD points.
Special note for WA lawyers – to satisfy the requirement for CPD in WA the viewing/activity must be completed within 12 months of the session date.
Core area: NSW/VIC/QLD Substantive Law | WA Substantive Law CA4.
1 hour – 1 CPD point.
Your privacy: Allens collects your personal information so we can provide and market services to you. Your information may be shared with other members of the Allens Group both in Australia and overseas. You have a right to access certain personal information that we collect and hold about you. You may contact us at PrivacyCompliance@allens.com.au. Further information is available on this page.