In brief
Having a famous name has many perks, and as Lionel Messi recently found out, registering your name as a trade mark is one of these. However, such fame is a double-edged sword, as Dr Dre recently experienced. Lawyer Edward Thien reports.
Lionel Messi's trade mark succeeds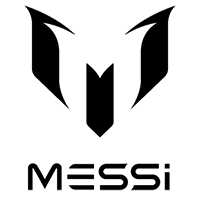 Lionel Messi, the world's highest-earning soccer player, has recently been granted the right to register his own name as a trade mark in the EU by a European Court ruling that might prove money and fame can get you anything. Messi's trade mark, as shown in the image, was originally knocked back after it was argued that 'Messi' was too similar to 'Massi', which is a trade mark registered for clothes, shoes and bicycle equipment.
Fears that the similarity between the two trade marks would cause confusion were not accepted by the court. It was found that Messi's fame was so great that even the non-sport loving population would realise the 'Messi' brand was associated with the soccer player. Therefore, the potential confusion caused by the similarities between the marks was neutralised by Messi's notoriety. Such is Messi's dominance in the market that, if you Google 'Massi trade mark', it comes up with 'showing results for Messi trade mark'.
However, such fame comes with its drawbacks. If Messi were later to make an attempt to block the registration of marks similar to 'Messi', his own arguments may be used against him. It could be argued that just as 'Messi' would not be confused for 'Massi', so too would future marks not be confused with 'Messi'. This flipped argument was recently used against Andre Rommel Young, better known by his stage name, Dr Dre.
Dr Dre fails to block Dr Drai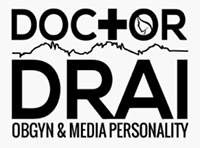 In the US, Dr Dre sought to block a trade mark registration from Dr Draion Burch, an osteopathic doctor, obstetrician and gynaecologist, who has written books and made television and radio appearances. Dr Draion Burch sought to register two trade marks, being the words 'Dr. Drai' and the device shown in the image for educational, entertainment and health care services.
In this matter, it was also held that there was no likelihood of confusion despite a finding that the marks were similar. It was found that the 'Dr Dre' mark had achieved a degree of renown in the music industry. It was further found that the goods in which the two parties' marks were to be used were not sufficiently similar – Dr Draion Burch's mark was to be used on books, downloadable files and education services on men's and women's health and a web-site providing medical information; by contrast, Dr Dre's mark is used on goods and services relating to music. On the combined weight of those two factors, it was found that Dr Draion Burch's mark would not be confused with Dr Dre's mark. Dr Dre was well-known enough in the music industry to ensure the public would not mistake Dr Draion Burch's mark on educational and motivational speaking services or products as being associated with Dr Dre. It was held that if Dr Dre were less well-known, public recollection of his mark may be less strong and therefore, the risk of confusion would be greater.