Unlocking smarter, more liveable cities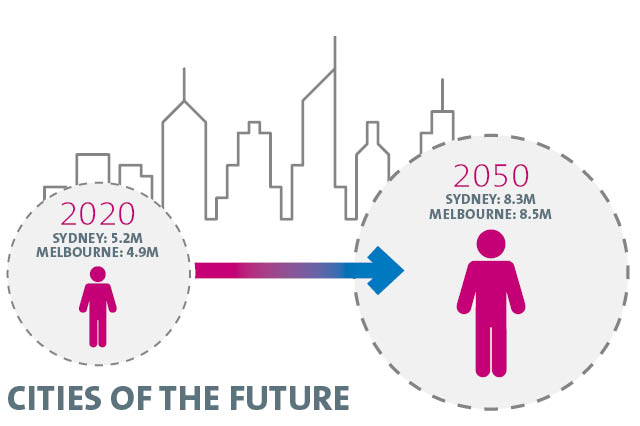 Both the Sydney population and the population of Melbourne are expected to reach the size of New York City by 2050, raising questions about how our cities of the future will function.
Connected infrastructure - using sensors, intelligent systems and other technology to allow for real-time feedback for both governments and citizens - will be central to unlocking a sustainable future.
In particular, using 'internet of things' (IoT) technology in an infrastructure context will allow us to generate enormously valuable insights and drive down operational costs for governments and the private sector.
Opportunities to invest in connected infrastructure and leverage the data generated are significant, but do not come without risk. Organisations looking to capitalise on the rise of connected infrastructure will need to grapple with growing cybersecurity threats, data governance issues and a shifting privacy regulatory landscape.
Our latest report covers how to capitalise on the opportunities and minimise the risks by:
Spotting data commercialisation opportunities while navigating evolving privacy laws
Taking advantage of 'core-plus' asset investments and adding flexibility into contracts to 'futureproof' against technological changes
Ensuring the data security of connected infrastructure projects by implementing robust security measures to enable prompt detection, investigation and remediation of potential infrastructure attacks
Preparing for 5G: ensuring current projects contemplate future technology enhancements and are fit for purpose when 5G arrives
Why is connected infrastructure important?
Rapid population growth and urbanisation in Australia have placed our cities under significant strain. To meet demands for services like housing and transport we need to:
optimise existing infrastructure assets in the short-to-medium-term; and
clear a path to enable next generation technology in the medium-to-long-term.
Connected infrastructure has the potential to help solve these challenges. Contact our specialist team below to discuss the opportunities in your industry.