In brief
Network 10 has recently undergone a rebrand, with new channel names and logos. However, this was not without controversy, after Fairfax Media raised concerns about potential trade mark infringement. Lawyer Edward Thien reports.
Background
Acquired by CBS last year, Network 10 has now undergone a major rebranding. Its main channel (Channel Ten) has had its logo updated, and secondary channels ELEVEN and ONE have had their names revamped – becoming 10 PEACH and 10 BOSS, respectively. The 10 BOSS element of this rebrand might cause it problems; indeed, Fairfax Media has taken issue over the logo's similarity to its BOSS magazine trade mark.
The trade marks
Network 10's new 10 BOSS trade mark:

Fairfax's BOSS magazine trade mark: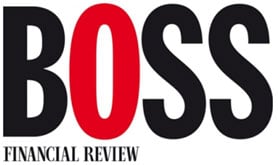 Network 10 is also using the below trade mark, which has the 'BOSS' element less pronounced.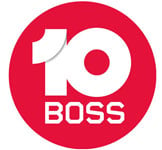 Both Fairfax and Network 10's trade marks feature 'BOSS' in capital letters and red colouring. In Network 10's favour is that its use of 'BOSS' is arguably not as dominant as Fairfax's. Network 10 still has its '10' symbol as a key component of its mark. Ultimately, should any trade mark infringement litigation result, the court will need to determine whether Network 10's marks are 'substantially identical or deceptively similar' to Fairfax's. While it looks like Network 10 has sought to avoid controversy by changing the channel's name again to 10 BOLD, it is still possible that Fairfax could take issue with the original rebranding.
Target audiences
The BOSS magazine, published in the Australian Financial Review, was launched in March 2000. It is marketed as being 'Australia's premier magazine for business leaders and high-achievers – and those who wish to learn from them'. Similarly, 10 Boss is targeting an older audience, with 10 Peach being used to capture the youth audience.
Fairfax's TV venture
Fairfax and Network 10 operate in different areas of the media landscape. However, this is set to change, with Fairfax and Nine Entertainment (which operates Channel 9) recently receiving approval from the Federal Court for a merger between the two companies. Having received approval for the deal from the ACCC in early November, this decision was then challenged by one of Fairfax's shareholders. The Federal Court's decision to uphold the ACCC's approval may yet be appealed. Otherwise, the deal is expected to be finalised by the end of the calendar year. This background adds a further level of intrigue to any potential dispute between Network 10 and Fairfax.