Refocusing Australia's infrastructure pipeline
The Federal Government is unquestionably in a tough position when it comes to infrastructure investment decisions.
On the one hand, it needs to reduce the infrastructure deficit and stimulate the economy. On the other hand, too much investment at once could lead to rising costs, capacity constraints and reduced value for money. There is no question that more public spending and job creation will help, but how that money is spent, where and on what type of projects should be carefully scrutinised.
The financial and social returns of new infrastructure need to outweigh the additional tax burden imposed on future Australians, and they need to be distributed equally over the short, mid and long term, so that future generations benefit too. This is a precondition for broad public support – 80% of Australians want government to factor in their views1 – which, in turn, is necessary for a defined, depoliticised and investable pipeline.
Spreading the spend
Infrastructure investment is a long game
Now is the time for governments to come together with communities and industry leaders and align around a shared vision of Australia for the next 5, 10, 20 years and beyond. Infrastructure Australia's 'common principles for an infrastructure-led recovery from COVID-19'2 are a first step in that direction, but more needs to be done, including a genuine commitment to working with communities and industry to realign the projects in the pipeline with that shared vision. This is as important for government as it is for the infrastructure industry as a whole.
'We need to improve the social fabric and licence that we as investors operate in. We need to enrich people's lives, especially at [this] difficult economic time.'
Respondent to Allens' survey of infrastructure industry leaders
The COVID-19 pandemic has not only triggered the worst global recession in decades3, it has also led to a rethinking of systems, especially about how and where we work, live and play.
Businesses and employees have adjusted to a new reality, as governments worldwide imposed lockdowns and other restrictions to curtail the spread of the coronavirus.
What has changed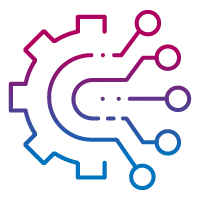 Many employers have invested in technology to offer better remote working systems, enabling staff to convert spaces in their homes into makeshift (and perhaps permanent) offices4.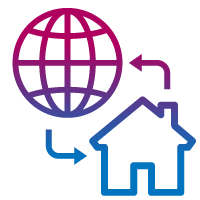 It's unlikely this trend will ever be fully reversed, at least not for those organisations and individuals who've enjoyed the benefits of more agile working systems5.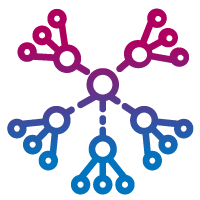 Combined with the lower living costs outside the big cities, the pull factor of large agglomerations is weakening and the need for additional infrastructure is shifting geographically6.
Views from the industry

Our recent survey of industry leaders confirms that this change in behaviour will have a noticeable impact on infrastructure needs, with 95% identifying working from home as one of the three most influential factors on future development priorities, and almost 50% seeing it as having the biggest impact.

As a result of changing work patterns, a combined 80% of respondents see transport infrastructure projects—ie airports, road and rail—as highly exposed to changing demand and use profiles. Transport is one of a number of areas where it is more important than ever to factor in the changing interests and behaviours of Australians when making investment decisions that will impact Australian taxpayers and the physical landscape for decades to come.
Looking forward
The existing Infrastructure Australia (IA) Priority List, however, does not currently reflect or address these changes. Almost three quarters of listed projects and initiatives are in transport. Most pre-date the crisis. While it is true that more road and rail infrastructure will decongest cities, facilitate freight transport and improve connectivity, other areas of equal importance should not be neglected.
'[…] Across many parts of the country, and most sectors, there is a lack of
reliable and user-focused information. This makes tracking progress against
these user-focused outcomes difficult and increases the risk that infrastructure
decisions may fail to focus on the long-term interests of users.'
Infrastructure Australia, An Assessment of Australia's Future Infrastructure Needs. The Australian Infrastructure Audit 20197.
Communities need more than roads and rail tracks
It is our view, and that of industry leaders, that projects and initiatives in social infrastructure, renewable energy, social and affordable housing and community infrastructure need to be given more weight in the current pipeline.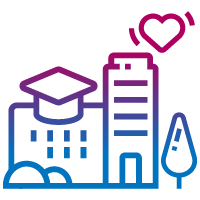 Social infrastructure
Renewable energy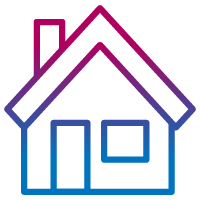 Social and affordable housing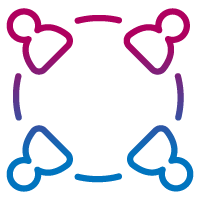 Community infrastructure
As one of our respondents poignantly stated: 'We have a significant undersupply of social housing, which impacts people's ability to contribute to society as a whole.'
Roads and rail tracks won't solve all our problems, especially now.
In the annual report on infrastructure investment published by Infrastructure Partnerships Australia, over two thirds of industry members confirmed their interest in social infrastructure and renewable energy opportunities8. Our survey paints a similar picture, with almost 73% of industry leaders confirming that these four groups of infrastructure projects harbour the highest potential for a positive impact. According to a survey of Australia's leading economists conducted by The Conversation and The Economic Society of Australia, social housing would deliver the most 'bang for buck'9.
In other words, now is the time to reconsider the pipeline. For the medium and longer term, it should involve a reassessment of how the pipeline supports Australia's longer-term vision and public expectations. We need to go beyond budget figures and discuss how new infrastructure projects are going to benefit Australia and Australians.
Social infrastructure sustains employment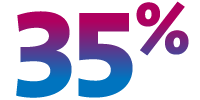 Additional social infrastructure would not only bring the greatest benefit to society—35% of survey respondents listed it as the top priority out of 13 options—it would also lead to longer-lasting employment outcomes than transport projects since, unlike roads and rail lines, schools, hospitals and correction centres require greater staffing levels once operational10.
More importantly, these projects, if planned correctly, could address some of the structural inequalities that the pandemic has exacerbated, such as access to quality education and healthcare, and provide more balanced employment options across genders. While great work is being undertaken in the construction industry to improve gender balance, construction remains biased in favour of men at a time when education and healthcare are biased in favour of women11.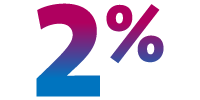 In these times of capacity constraints, it is also worth noting that less than 2% of projects on the IA's Priority List are in social infrastructure despite having been less affected by skills shortages and cost increases12.
"[We're seeing] expanding inequality that has been fast tracked by COVID"
Respondent to Allens' survey of industry leaders
Spotlight on renewable energy
Renewable energy projects also merit more attention—they are currently absent from the IA's Priority List. Our survey respondents point to 'increased social pressure to accelerate the change in energy mix' as the second-most influential factor on future development priorities. Comparing Australia's latest per capita greenhouse gas emissions with those of other OECD countries—a club of developed economies—clearly flags the country as a laggard. The 22.6 tonnes per capita produced by Australia are more than double the OECD average and three times as high as in the United Kingdom13, a country once known for being a coal powerhouse.
"Across all parts of Australia, users feel infrastructure is adding to cost of living pressures. Energy affordability is a particular concern. Energy prices have risen by over 50% in the past decade – and by much more for some users."
Infrastructure Australia, An Assessment of Australia's Future Infrastructure Needs. The Australian Infrastructure Audit 201914
Successfully transitioning to a greener energy mix will require network upgrades and stabilisation technology, as well as additional generation capacity.
A coordinated investment approach will not only deliver environmental benefits, it will also reduce cost of living pressures, create regional jobs and improve (high value) manufacturing competitiveness. Articulating and delivering these benefits will also assist in building public support.
Inadequate project prioritisation is a key concern
Delivering the project pipeline is not a major concern for our survey respondents (only 7.5% said it was). Instead, they see the sustainability of the industry and the inadequate prioritisation of projects as the two main issues.
"How we plan, fund and deliver infrastructure has improved but Australia is not achieving best practice."
Infrastructure Australia, An Assessment of Australia's Future Infrastructure Needs. The Australian Infrastructure Audit 201915
We found that 85% of industry leaders are more concerned about the risks facing the sector than they were five years ago (up from 77% this time last year). The underlying issues are well ventilated. However, almost half of respondents felt there has been limited change in the way governments interact with the private sector since the NSW Government published its 'Action Plan: a ten point commitment to the construction sector' in June 2018. At the very top of that list was to 'procure and manage projects in a more collaborative way'16.
We hope government's decision to fast-track infrastructure spending will be accompanied by a fast-tracking of improvements in the collaboration with communities and industry, in a simplified and more transparent procurement processes, and a reprioritisation of the project pipeline. Now, more than ever, Australia needs the right infrastructure delivered.
Footnotes
https://www.infrastructureaustralia.gov.au/publications/australian-infrastructure-audit-2019. Accessed on 30 September 2020

Infrastructure Australia, Common Principles of Infrastructure Recovery (COVID-19). https://www.infrastructureaustralia.gov.au/common-principles-infrastructure-recovery-covid-19. Accessed on 30 September 2020

The World Bank, The Global Economic Outlook During the COVID-19 Pandemic: A Changed World. https://www.worldbank.org/en/news/feature/2020/06/08/the-global-economic-outlook-during-the-covid-19-pandemic-a-changed-world. Accessed on 30 September 2020

S. Castellanos, Wall Street Journal: Cloud startups ride the wave of pandemic-fueled investments. https://www.wsj.com/articles/cloud-startups-experience-wave-of-pandemic-fueled-investments-11601026201. Accessed on 30 September 2020.

Beck, Matthew J. and Hensher, David A.Insights into the Impact of Covid-19 on Household Travel, Working, Activities And Shopping in Australia – the early days under Restriction. https://ses.library.usyd.edu.au/handle/2123/22247

J. Purtill, Triple J: More people will live in the country and work from home after COVID, experts say. https://www.abc.net.au/triplej/programs/hack/coronavirus-covid-19-moving-to-the-country-working-from-home/12274084. Accessed on 30 September 2020

https://www.infrastructureaustralia.gov.au/publications/australian-infrastructure-audit-2019. Accessed on 30 September 2020

Infrastructure Partnerships Australia: Australian Infrastructure Investment Report 2019.

The Conversation: Top economists back boosts to JobSeeker and social housing over tax cuts in pre-budget poll. https://theconversation.com/top-economists-back-boosts-to-jobseeker-and-social-housing-over-tax-cuts-in-pre-budget-poll-146914. Accessed on 1 October 2020

E. Hill, The Age: Budget cannot rely on construction alone to boost economy. 28 September 2020. https://www.theage.com.au/politics/federal/budget-cannot-rely-on-construction-alone-to-boost-economy-20200927-p55zpb.html. Accessed on 30 September 2020

E. Hill, The Age: Budget cannot rely on construction alone to boost economy. 28 September 2020. https://www.theage.com.au/politics/federal/budget-cannot-rely-on-construction-alone-to-boost-economy-20200927-p55zpb.html. Accessed on 30 September 2020

Infrastructure Partnerships Australia: Australian Infrastructure Investment Report 2019

Data extracted from https://data.oecd.org/ on 21 September 2020.

https://www.infrastructureaustralia.gov.au/publications/australian-infrastructure-audit-2019. Accessed on 30 September 2020

https://www.infrastructureaustralia.gov.au/publications/australian-infrastructure-audit-2019. Accessed on 30 September 2020

NSW Government Action Plan. June 2018. https://www.infrastructure.nsw.gov.au/media/1649/10-point-commitment-to-the-construction-industry-final-002.pdf. Accessed on 1 October 2020