Australia's economic and population growth continues to drive strong demand for projects in every major city. The Development market is also shifting to focus on strategies that can unlock even greater value, for developers and citizens alike.
Growing interest in mixed-use precincts, build-to-rent or multi-family housing, and senior housing is already changing the Australian urban landscape. This is predominantly driven by aging demographics, lack of affordable housing and the changing expectations of those who live and work in our cities.
Quite a few of these expectations are being driven by technology, which is also changing how people are using public and private spaces. Connected workplaces, smart and vertical cities and the gig economy are creating new and exciting opportunities for developers and tenants (residential, commercial and industrial).
As the footprint of traditional CBD extends into urban areas, there is an increasing demand for industrial sites in the inner suburbs of major cities. The reinvigoration of these assets into logistics centres and distribution hubs is further contributing to growth in the Development market.
How we can help
Regardless of sector or geography, our clients are telling us they want business partners not service providers. The Allens Development team can support you for every stage of your project – concept to delivery.
See the forest for the trees
Being commercial is not just about avoiding overruns. At Allens, we work with our clients to help them deliver positive growth in a challenging market – with an innovative and commercial approach to projects as well as an adherence to budget.
Speak the same language
Saying the same thing to different firms is annoying. Having to repeat it or translate advice back into your business is even worse. Allens lives and breathes development as much as your team does. With leading capability for every stage of the project, we think, write and price developments in your language.
Stand by you throughout the project
Allens understands the development lifecycle, and our market leading expertise is reflected in how our team stays connected with clients and each other.
Our integrated approach means clients can receive earlier, more transparent quotes for each stage of their project.
| | | |
| --- | --- | --- |
| | | Due Diligence: We manage legal due diligence investigations for large and complex property acquisitions. Allens has been widely recognised as a leader in due diligence innovation, we have received awards for our due diligence REDDA technology. |
| | | Structuring and Tax: Allens frequently provides structuring and tax advice to developers and assists in the establishment of Managed Investment Trusts and other ownership vehicles. We understand how the decisions made at this stage can have a big impact on the developer's feasibility and ongoing ownership costs for the property and regularly assist developers to implement the best strategy. |
| | | Acquisition: It is important for the results of the legal due diligence to be fed in to the acquisition negotiation process, so that any key risks identified during due diligence are appropriately addressed and mitigated. |
| | | Planning: Our national planning team is integrated with our property team, and our approach is property centric. Our clients include developers focused on retail, industrial, aged care, mixed use, residential and student accommodation. |
| | | Pre-commitment and pre-sales: Allens has acted on some of the most high profile tenancy pre‑commitment deals in recent years on both the landlord and tenant side. |
| | | Funding: Allens frequently advises on the use of the fund through model and has assisted to structure some of the largest fund through deals in Australia. |
| | | Construction: Our construction team has considerable experience in negotiating construction contracts for major development projects, and works closely with our development team to ensure that all relevant obligations and liabilities are properly passed through to the builder. |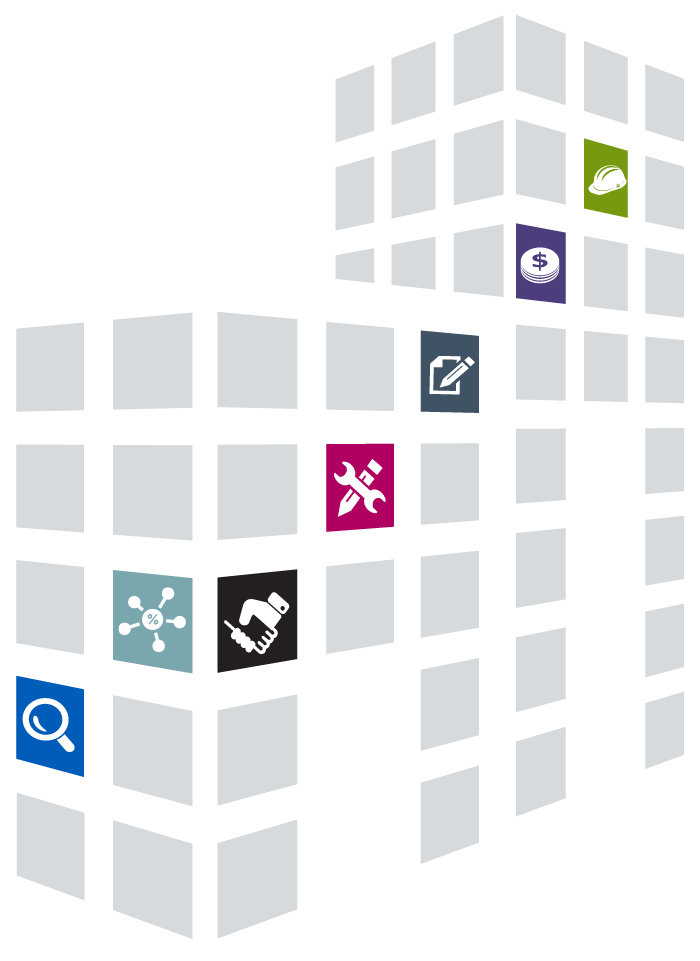 Mirvac development
Advised on the development of 699 Bourke Street, 477 Collins Street and 664 Collins Street, Melbourne, and 2RSQ, Southbank. Also advised Mirvac on its bid for Melbourne Metro OSDs at CBD South and CBD North.
Google development
Advised on the development of its new Australian headquarters, its office lease arrangements and Project Wing - which involves the use of delivery drones to deliver consumer goods and emergency medicine.
Development Victoria urban renewal and greenfield projects
Advised on a range of urban renewal and greenfield development projects throughout Victoria.
North Bank development
Advised the Queensland Government in relation to the town planning issues and processes associated with the proposed $1.7 billion development of Northbank in Brisbane.
Logos acquisition
Advised on the acquisition, development and leasing of purpose-built warehouses and distribution facilities.
Cedar Pacific student accommodation
Advised on the development of student accommodation facilities in partnership with Victoria University and Melbourne University.
Australian Unity acquisition and development
Advised on the acquisition and development of private hospitals throughout Australia.
St Mary's redevelopment, Western Sydney
Advised the Commonwealth/Lend Lease joint venture on the development of a 1,500 hectare former defence site as a new suburb. Provided advice on areas including environment and planning laws (specific to endangered flora) under the Environment Protection and Biodiversity Act, and on the Australian Heritage Commission Act.
Melbourne Square Development project
Advised one of Malaysia's leading property developers, PJ Development Holdings Berhad, a subsidiary of OSK Holdings Berhad, on the investment by a subsidiary of the Employees Provident Fund of Malaysia in a 49% interest in a joint venture between the parties.