Technological innovation differentiates your business in the marketplace to provide you with a competitive advantage.
Patents provide protection for those innovations. They protect the new technological features of your invention and represent valuable commercial assets.
Our patent attorneys have technical expertise and experience covering all fields of technology. This allows them to fully understand your invention and its competitive advantage in the marketplace, and to develop effective strategies to protect and commercialise that invention.
We offer expertise in all aspects of patent strategy, protection, and enforcement.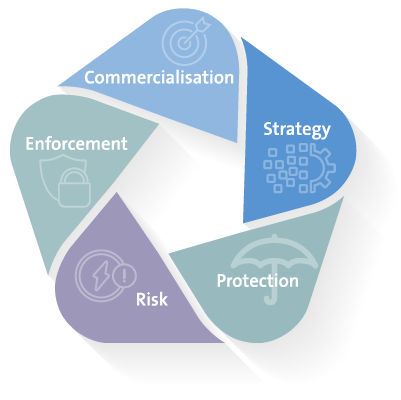 Commercialisation
Technology commercialisation
Patent transactions
Technology licensing
Strategy
Patent landscape intelligence
Filing strategies
Portfolio management
Protection
Preparing and filing patent applications
Prosecuting patent applications
Registering patents overseas
Risk
Freedom to operate
Validity and infringement opinions
IP landscape and competitor analysis
Corporate governance and compliance
Enforcement
Dispute resolution
Litigation
Validity and infringement opinions