A day in my life
The rhythm of life is a powerful beat. Take a walk alongside us for a day and see how we're managing work, family and leisure, each in our own way.
Liza Greenwood's typical Friday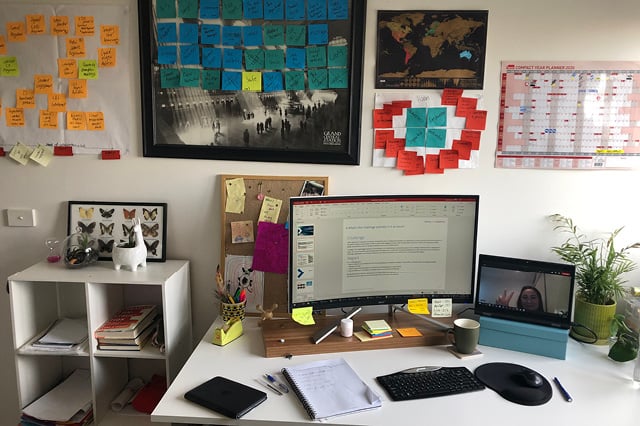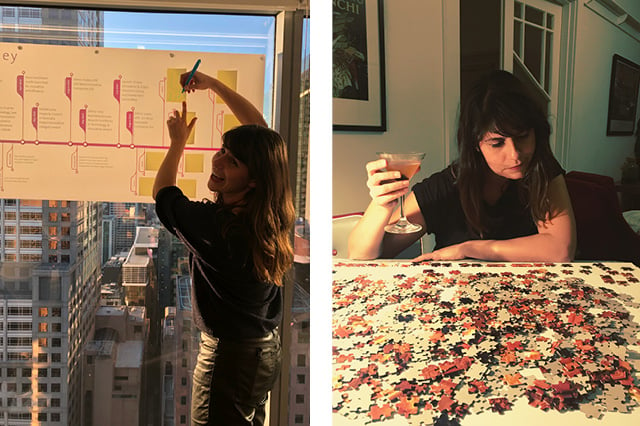 0720 Alarm goes off and I hit snooze. I'm not much of a lark.
0830 Coffee and ABC news breakfast. Bring back Virginia!
0900 Reading up on industry news and responding to emails.
1000-1200 Three days a week, I schedule two hours 'deep work' – where I force myself to work on strategic priorities. No meetings, calls (unless urgent) and, if I'm finding it hard to focus, I'll use earplugs… they seem to work even if I don't play music. Today I'm working on developing an organisational system that allows lawyers to dedicate time to product development.
1215 F45 over zoom. I'm so happy my gym fam are still carrying the fitness torch! I'd be in a muumuu by now if it wasn't for the F45 crew. I scoff down a buddha bowl prepared by my husband who, like many Aussies, isn't working at the moment, but is keeping himself busy.
1330 Back to work and I return a call from a Business Development colleague who is keen to understand what we can offer a client who is looking to cut costs and improve efficiencies. There are so many options…but ultimately it depends on what they want to achieve, and their specific needs. We agree to regroup after the team has spoken further to the client.
1400 Responding to emails, planning for next week, team member check-ins…the usual.
1600 Final run through of the session plan for a workshop we are running next week. We are partnering with the Legal Product Lab to bring the innovation process to our innovation squads, teaching them how to use it in the context of legal practice.
1830ish A cocktail arrives at my desk (an Aviation – yay!) which means it's time for Friday party night, a household fixture during our extended lockdown in Melbourne. The TV stays off – we play music, indoor cornhole, a round or two of darts and order a pizza from 400 Gradi.
2130ish Zoom catch-up or house-party app with friends or family.
2330ish Catch up on some Friday night Rage, or jump into bed where I manage to get through four pages of my book before falling asleep.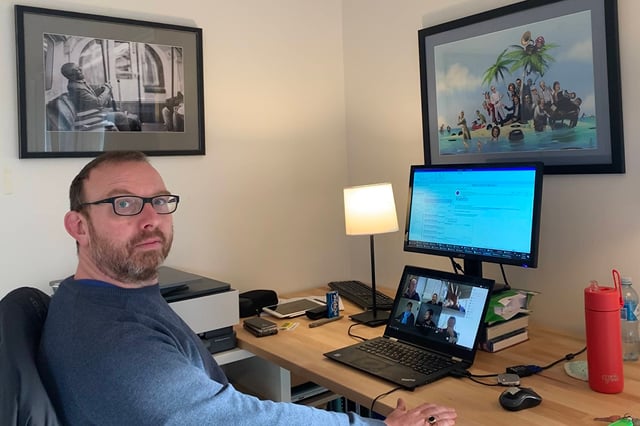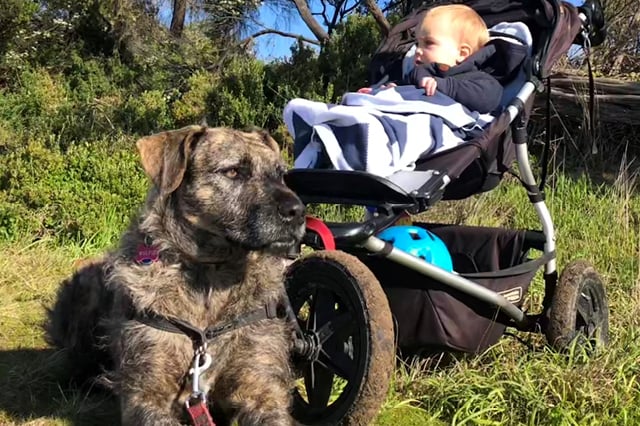 My routine in full-time work-from-home mode is a little different than usual.
0600 My eldest son, Lewis, will interrupt my sleep in some manner, usually by attacking me with his fluffy rabbit. My youngest son, Mackie, is never far behind, so I grab them both and try and give my wife some additional sleep time. Coffee on, a bit of play time with boys before breakfast. Emails and appointments for that day checked (any urgent issues or first-up meetings?) before getting the boys dressed and out the door, ostensibly to walk the dog but this also factors as quality time with the boys or to chat with my wife.
0845 Kiss the family goodbye and head off to work. Three seconds' walk to the bungalow in the back garden and I'm sat in front of my desk and logging in. Whilst this is happening I am thinking about what I want and need to achieve that day. I use MS OneNote to maintain a long term and short term to-do list, so I'll review and update those lists – I'm a digital person as much as possible and try to avoid having to print or write in notepads.
0900 VC is the new coffee run, so I call around and check in with my team. In particular, where we are placed with various clients' matters and making sure we are all clear what we're trying to achieve this week, especially with the challenges of working at home.
0930 First task of the day is to review submissions from the other side on a Patent Opposition before a hearing, tomorrow, to be held by VC. We have a call early tomorrow morning before the hearing with the barrister to update him with any further issues. I am taking a detailed technical look at the issues, as my colleague is running the matter with the barrister and I have been overseeing the work, so I'm confident the legal issues are in hand. However, this particular matter relates to a client that I have worked with for nearly 12 years and have an intimate technical knowledge of the subject matter, so I can add a little above the usual patent attorney insight.
1100 I am running a project implementing a new Intellectual Property software system for the Patent and Trade Mark practice and we have a catch-up meeting this morning to monitor progress, involving both the vendor but also key members of the Allens IT and Finance teams. Our internal project manager is doing a great job at keeping our vendor aligned with their commitments and identifying issues as they arise. This software project is a key part of transforming the Patent and Trade Mark Attorney (PTA) practice and providing less administrative burden for all staff in an area of law which is driven by deadlines and many smaller, but ongoing, matters. We also have longer-term goals of automation of various purely administrative tasks and this software is a big enabler for this. It is immensely refreshing to be involved in a project which sits across different departments in Allens and see the commitment to deliver the best solution for our work. We remain on track at this early stage and have lots of interesting challenges to navigate in the coming months.
1200 Time for a little bit of a change of pace and I log on to a Zoom fitness class organised by the Melbourne Sports and Wellbeing Committee. It's an hour class but I'm showing my age and make the excuse that I need to shower and eat before going back to work but really I'm whacked!
1300 Another VC, but this time with a client. It's great that VC has become the new normal as my client is based in Adelaide with their production operations in Perth and I'm in Melbourne. We have been happy to use phone calls, and the odd face to face when I've been in Perth, but VC allows for a different 'routine' engagement experience and the chance to share screens to talk through the relevant documents. In this case, the client has an improvement to one of their existing inventions and we chat through the differences, what benefits that brings to them and consider and appropriate protection strategy. In this case, it is clear that a patent application is the best way forward so we make some commitments on the next steps. I like the process of drafting a patent application from the beginning, especially a technically challenging one such as this, so I am relishing the opportunity. We quickly discuss some other aspects of the clients IP portfolio and I finalise my notes.
1600 I am last on to present at a digital health startup program which Allens supports. My topic is, unsurprisingly, Intellectual Property (IP), but having worked within a government investment vehicle and in-house in the past, I want to get across more than the '101' of IP. My presentation is aimed at ensuring the attendees have thought about, at an early stage, how they can use IP to their benefit and set up an appropriate strategy to safeguard what they see to be their most important intellectual assets. Its great that these events have continued in the COVID-19 world through VC and it helps me be more efficient, as I don't have to travel to present!
1700 I commute back to the house and my wife and I have an early dinner with our boys before we move into the bedtime routine of baths, books and bed (as well as two cartoons for the oldest). This period can be hectic but is incredibly enjoyable.
1930 I jump back on the laptop and get started on the patent application draft that I had been instructed on earlier that day. I don't usually get the opportunity to get to a piece of work so quickly, but this one is something I find very interesting and has a little bit of urgency, coupled with the discussion being fresh in my mind from earlier in the day.
2030 Time for some time with my wife. I make tea for us and we discuss our days before relaxing in front of the TV. This time we're streaming an episode of Mystery Road, an ABC miniseries.
2130 I've been attempting to get through some books over this period, so I pick up the book I'm currently reading (in this case re-reading) Fatal Storm, the story of the 1998 Sydney to Hobart yacht race.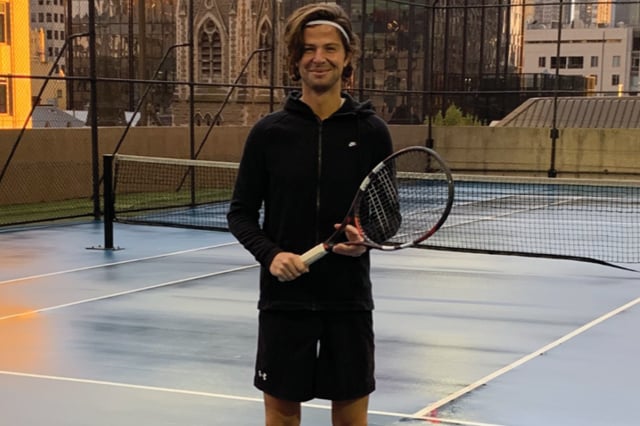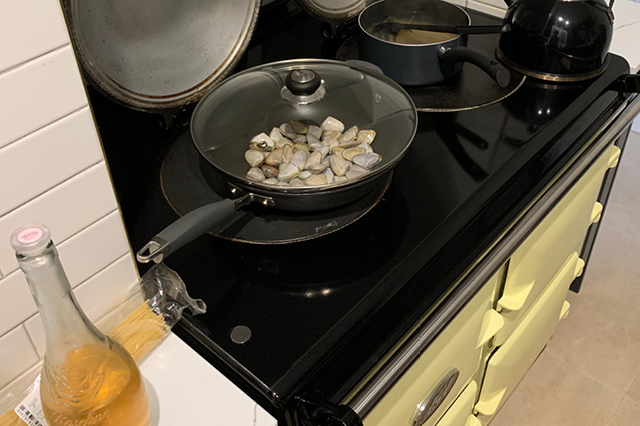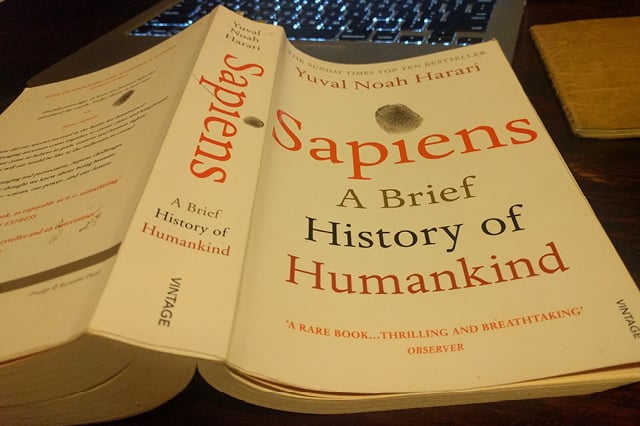 0600 I live in Bondi Beach and love waking up early and enjoying the sunrise. It's one of the most beautiful places in the world early in the morning so I try to make the most of it.
0615 Walk across the road to Speedos. The usual fix is a short macchiato and a caffe latte which I have on the go.
0700 By this time I've taken the dog for a walk. If my son, Theodore (aka, Teddy), is awake it's the three of us.
0800 Try to squeeze in an hour of exercise – either a game of tennis (where I can channel my alter ego, Carlos Moya), a swim and a run, or a session at Barry's Bootcamp.
0900 In the office…
1300 Lunch time – try to catch up with a client over lunch or go for a quick run around the Domain.
1800 My afternoons are generally pretty busy so I do my best to power through and try to leave the office by 7pm so that I can make it home for dinner with the family. Often I'll try to catch-up with a client for a drink before heading home.
2000 Dinner time with the family – ISO has taught me a thing or two about perfecting spaghetti vongole – see pic!
2100 Spend some time with Theodore (who just turned one) and help put him to bed.
2200 Deal with any emails from offshore clients. Working at Allens means that we work on some of the leading global M&A transactions (that's a plus). Working on global transactions means that my US and European clients are just getting started when I'm getting ready for bed (that's a con).
2300 Have a night cap and spend some time reading – currently it's Sapiens by Yuval Noah Harari.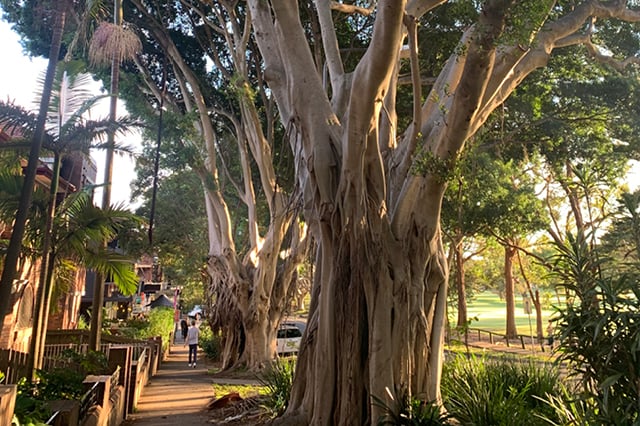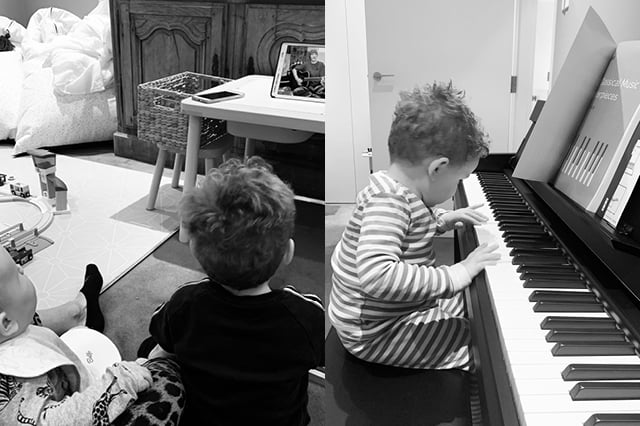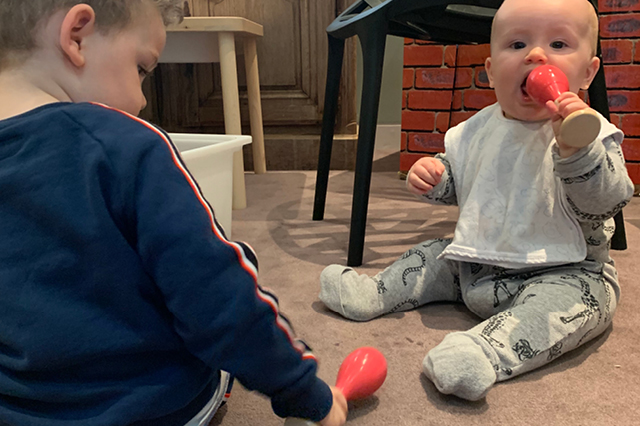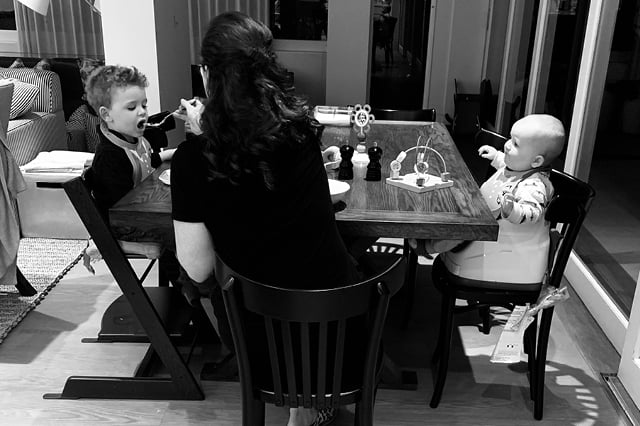 0600 Wake up. Time for a walk or a workout – walks and workouts are good opportunities to listen to a podcast. I'll then get ready for the day, and have breakfast with the family. I might also walk my older son to preschool, which is just down the road from our house.
0745 Call. I often have a call once or twice a week earlier in the day with clients based overseas. 8am is a good time to catch NY-based clients before they sign off for the evening. I will spend some time preparing before the call starts.
0830 Emails and news. I'll start my day by checking my emails and any alerts about clients I work with or deals/matters I'm working on. On many of my deals or matters, it is really important to stay up-to-date with what overseas regulators are doing, as that may inform our strategy in Australia.
0900 Team video con. During COVID we have held regular team video con to catch up on work plans and capacity. We also use the video con to learn something new about each other. It has been a great way to get to know more about each other.
0930 Team project call. On my larger matters, we schedule a team call in the morning to touch base on progress, set the work agenda for the day and provide the team with the opportunity to raise or discuss any issues. Establishing open channels for communication in a matter is really important for fostering 'courageous and creative' thinking and discussions among all team members, so that we can deliver cutting-edge advice to our clients. We will stay in contact throughout the day, using the chat function in Microsoft Teams to raise issues, or whiteboard some ideas, or drafting. We have great technology at Allens for WFH and across offices; it's great for collaborating, particularly among a large team working to tight deadlines. It also helps me maintain 'inbox zero'.
1000 Morning tea break. Duck to the kitchen for a cup of tea and check in on my sons attending their music class, which is held via Zoom during COVID. It gives me the opportunity to make a cameo appearance and dance around to one of their songs. Music is very big in our house. My boys (assisted by very thoughtful and diligent husband) gave me a keyboard for Mother's Day and I can't wait to share the joy of learning to play with them.
1010-1200 Matters. Working on various matters with my teams, including client calls or calls with the regulator. When doing a merger, we speak regularly with our client, and often with the other party's counsel. I enjoy the collaborative nature of most merger control matters.
1200-1230 Coaching check-in. Usually once a day, I will check in with one of lawyers I am coaching during the afternoon. At Allens, everyone has a performance coach who helps them develop performance objectives and helps them reach those. It is very much about 'fostering greatness' in everyone. My philosophy is that lifting people up, and bringing out the best in them, raises everyone.
1230 Lunch. My little boys usually go down for their lunch time naps at 1230 and, if I am free, I will put them in their beds before grabbing some lunch myself. Then, I will often take a walk down to the local café with my husband to grab some lunch. That gives us the opportunity to catch up with each other. These are definitely the silver linings of WFH.
1300 Training session. I often have a training session at lunch or will deliver a training session to a client over lunch. We have been speaking to clients a lot about what to expect from the ACCC in the current environment, and how to survive and thrive in this crisis. Sharing our knowledge with our clients shows that we are 'driven by excellence', just as they are.
1400-1630 Matters. More work on matters. Usually providing feedback to the team on drafts or having another call to talk through issues.
1630 Afternoon tea break. Cup of tea and maybe a cupcake with my boys. At this point in the day, I usually find them outside, my older son kicking the soccer ball or playing cricket with our nanny. I can't resist a few goals myself.
1700 Sector call. My focus reaches over a number of sectors and we usually have monthly firm-wide catch ups to discuss developments in the area. It's a great way to share knowledge and make sure we are keeping our 'eyes on the horizon' for our clients.
1830 Bedtime story book break. I take a break from work to put my two boys to bed. We read books together every night before bedtime. And sing lullabys. Being home for bedtime each night has definitely been a benefit of WFH during COVID.
1900 Dinner. Once the boys are in bed, I will have my dinner, watch the news and do some follow-up reading from the day.
2000 At this time, if I've wrapped up my work for the day, I usually jump into bed and read the paper or a book, or catch an episode of something. The books currently on my nightstand are The Art of Gathering by Freya Parker, Brain Rules by John Medina, and All the Light We Cannot See by Anthony Doer. As for shows, I've recently been watching The Great (which is so utterly trashy but wonderful), Unorthodox (very moving) and Killing Eve – a good dose of low brow material in there for chilling out.
2200 International videocon. I am usually in bed and asleep by 9.30pm, but sometimes a late night call may be required, particularly if I am working on an international transaction and we need to connect with clients and coordinating counsel in London or Brussels and NYC or Washington DC, simultaneously. Unfortunately, Sydney gets the raw end of the deal here (although not as badly as the Kiwis).
One of the impacts of COVID has been that calls that were audio are now video, which means I need to do my best to hide my pyjama bottoms from being visible on camera during these late night sessions.
Anyway, luckily, what we miss out in international conference call scheduling we make up for in abundant sunlight, beaches and great weather. Very happy to live with that compromise.
Goodnight!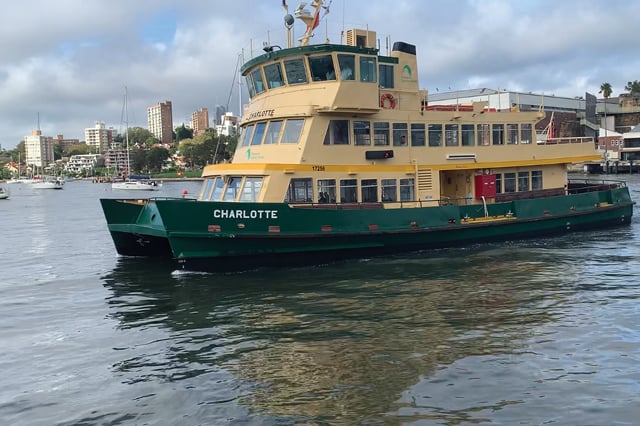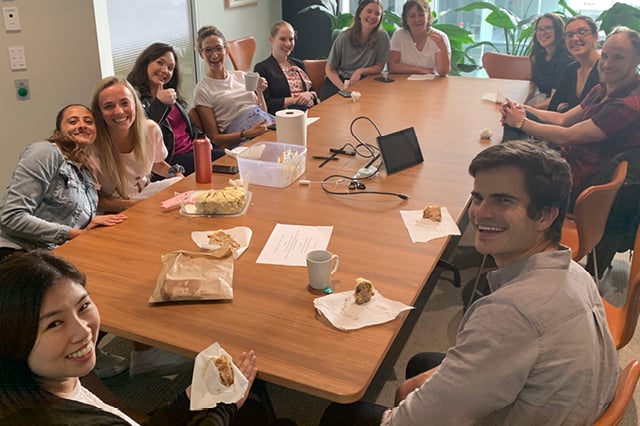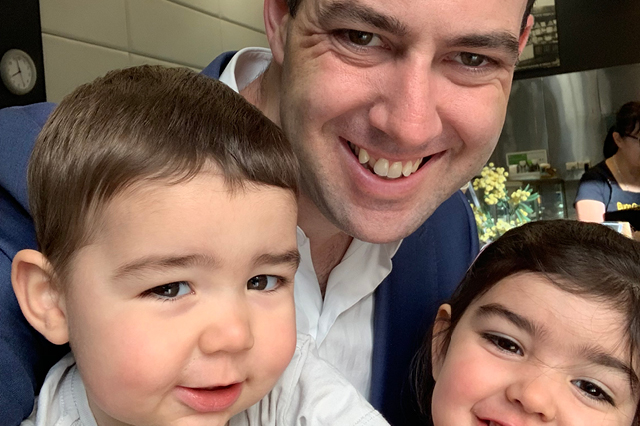 My current remote working routine looks a little different to the usual routine outlined below, but I'm looking forward to injecting back in some elements of my old routine as restrictions ease.
0630 Alarm goes, and I ease into the day. Intensive morning exercise is generally out of the question.
0700 Quick brekky at home with the kids, and a babycino at the local café before day-care drop off.
0730 I'm a rare type – a Sydney resident that enjoys the daily commute. I get the ferry into the city from Neutral Bay, which is a truly beautiful way to start the day. I generally keep my phone and papers in my bag and enjoy the sights on the way in.
0900 Regular catch up with Bianca, my practice assistant. I use my inbox as a task list so the day will start with us scanning the latest and working out what will be done, in what order for the day ahead.
0915-1230 Mix of scheduled calls, document work and conversations with colleagues. We are a collaborative team, so I rarely am working alone on any task or matter. I'll make sure there's a junior lawyer on each key client call or negotiation – it is the best way to develop talent and it always leads to valuable questions/discussions after those calls or meetings.
1230 It borders on a miracle if I make it this late in the day to eat lunch. Thoughts of food start presenting around 11 and I try to hold them off. On a good day, I'll eat early and then set out for a lunchtime run on a five to 10 kilometre loop and often with Ian McGill who maintains a very consistent pace (other than a regular pause at the Opera House to check for his favourite seal). If I don't get a run in at lunch, I'll try to jog home at the end of the day.
AFTERNOON I like to schedule junior feedback, mentoring and similar tasks for the afternoon, when you can clearly focus on each session and some of the morning rush and priority allocation has subsided. Other than that, it is work as usual. On Fridays it's cake corner with the TMT team which is a real highlight (especially when it is my turn to bake and cheese scones are produced to (mostly) glowing reviews).
1630 Flexibility is a real feature of work at Allens. This means I am generally able to schedule my day around a 530 or so departure, so I can get home, do bath time with the kids and read them a book before bed. Remarkably, given the current levels of construction around us, the clear favourite for bedtime reading is 'Diggers'. I've found the best way to manage this is to take stock at around 430 and divide the remaining tasks into those that can be completed before my target departure, and those I can complete working from home later in the evening when the kids are in bed. Some days it doesn't happen, but having a quick assessment in the afternoon and reallocation of tasks usually means I make it home.
1730-1930 On a good day, time with the kids. Frantic, but bliss.
2000-sometime It will either be working from home on the remaining tasks for the day, or if nothing is required that evening then a meal with my wife and inevitably the streaming of something. Better Call Saul and Billions get a good run on Stan, Succession is great on Foxtel and pretty much every stand-up comedy special will be viewed on Netflix. Then sleep, at any old hour.