Erin Tinker and Vijay Cugati
Barrenjoey founding partner Erin Tinker started out doing deals at Allens in 2001. Twenty years on, following one of the biggest ever years in M&A, she and long-term colleague and M&A partner Vijay Cugati reflect on what's driving the boom and what's ahead.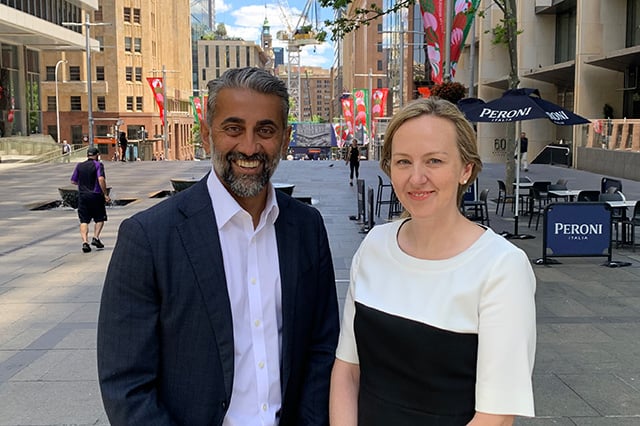 Erin: Vijay and I met when I started as a summer clerk at Allens in 2001. It is our 20 year 'workaversary'. The clerkship at Allens was my first experience in M&A and where I developed my passion for doing deals. From there I went into investment banking and Vijay and I have stayed in touch ever since.
I started as a founding partner of Barrenjoey in July – it's been the highlight of my year (which says a lot in the current market!). Joining at the ground floor is a once-in-a-career opportunity and it's been amazing to experience the energy and be part of growing the business.
The deal flow in 2021 has been high and I think there are a number of tailwinds driving that. We have all-time low funding costs and we are seeing record high levels of private capital in search of assets. Private capital bidders have driven 36% of deal volume this year; the ten-year average is 25%. In public M&A, institutional investors have become much more active. And lastly, strategic bidders are looking to develop their business through M&A, whether to acquire new capabilities and technology, or shift towards the low carbon economy. Those tailwinds show no signs of easing, so I think we can expect the momentum to continue in 2022, but in this type of market I wouldn't want to consult the crystal ball beyond the year ahead.
In 2022, strategic bidders should continue considering how M&A can support their strategy – whether that is through digitisation, scale, efficiencies and synergies, as part of an ESG play, or acquiring new capabilities. For financial bidders, there are still areas of value in the market to explore. For boards and management of listed companies it's critical they are across, on a live basis, views on the company's fundamental valuation.
On a personal level, I am looking forward to the 'in-person boom'. Face-to-face time is so important to relationship building and I'm keen to connect in person where it makes sense to. Having said that, we now operate a hybrid working environment at Barrenjoey and I'll still value those days from home.
Vijay: We're really fortunate to be able to establish relationships that endure beyond someone's career at Allens. Erin and I worked together as colleagues, then Allens acted for Magellan on its investment in Barrenjoey and now the two firms have a number of shared clients and continue to work together, 20 years later.
Looking back, I can't think of a time in my career where there has been this volume of deals – certainly not combined with the workflow we've had to adapt to during COVID. There have been so many large transactions executed through lockdown. I think we'll all look back and think 'how on earth did we get through that period?'.
One of the key drivers of deal volume is the shifting expectations of target boards from the market in terms of engaging with bidders and seeing if there is value. Boards and management teams are expected to consistently find new growth, new opportunities and new ways of working. At the same time, we are seeing the emergence of this concept of active shareholders, where major shareholders are expressing their views, often now publicly, about what boards should be doing and when they should be engaging, and that puts a lot of pressure on them.
Amid record low funding costs, scrip deals have emerged as an alternative for those without the cash of the big funds. And regulatory considerations – whether that's the ACCC and its engagement and review of transactions across sectors or FIRB changes – have been a challenge. It's been an amazing achievement for our teams to deliver for our clients during this period.
Looking to the year ahead, I think some sectors are also waiting to see what a post-COVID world looks like, so there is potential for heightened activity in certain areas, like property and some infrastructure. I think every boom will have a slow down at some point, and whether that is for us the election, an interest rate change, or some unforeseen regulatory change which creates uncertainty remains to be seen.
I think it's safe to say everyone is looking forward to a holiday and then getting back to a balanced hybrid environment where team members feel supported and can work flexibly, where the office is just part of an environment where they are really effective in growing, learning and developing as individuals.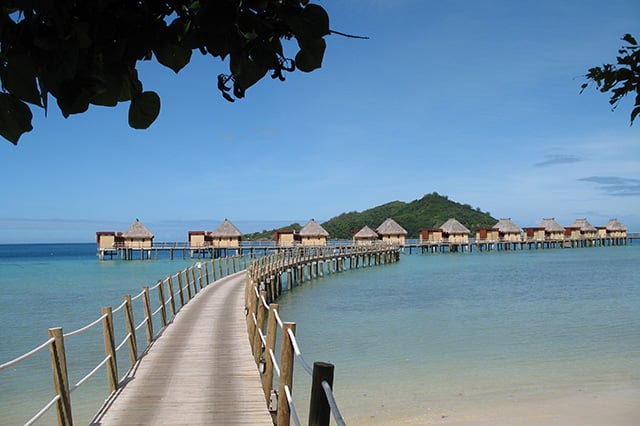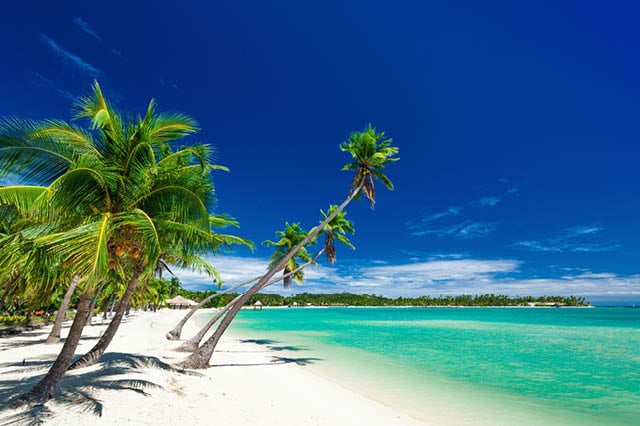 I'll say Fiji – my husband and I had our honeymoon there in 2011 and we wanted to go back this year to celebrate our 10 year anniversary. Whilst those travel plans didn't work out, hopefully we can travel to Fiji for a delayed celebration soon.
Vijay's dream destination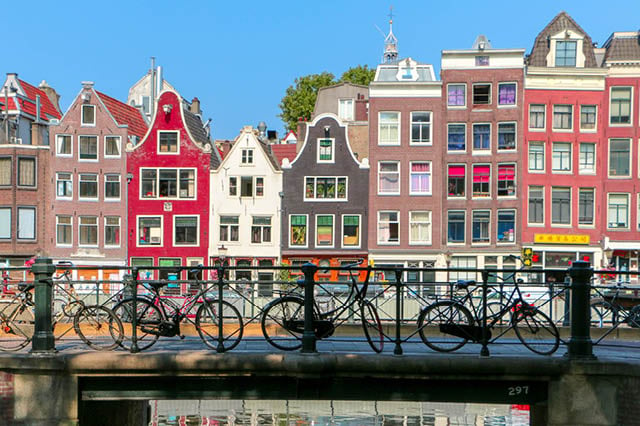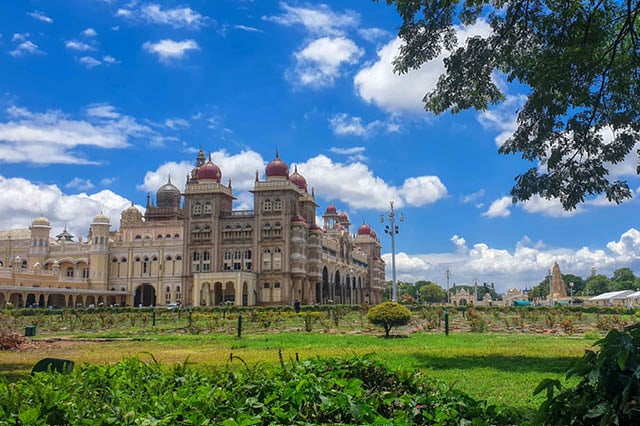 Amsterdam in The Netherlands and Mysore in India. We haven't seen our Dutch or Indian relatives for a number of years so we'd love to visit them, though (again) now looking shaky with the onset of winter in the Northern Hemisphere and the arrival of Omicron.