Felicity McMahon
Felicity is a partner who advises clients from a wide range of industries on Australian competition and consumer law matters.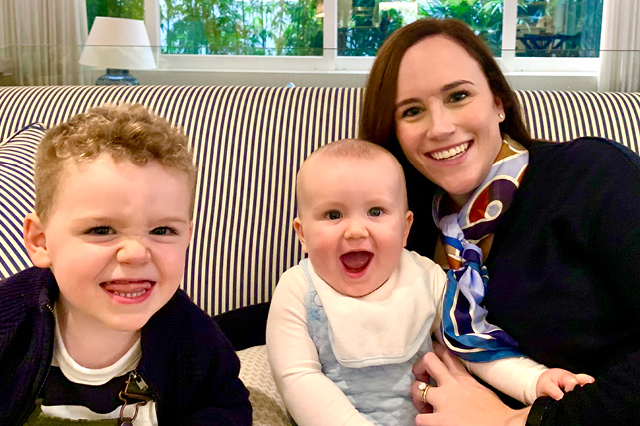 When I was a young lawyer in London, a partner placed a great deal of trust in me to help build a relationship with an important client of the firm. I'll never forget how that made me feel. I was just so motivated to live up to – and exceed – their expectations. Their trust gave me so much confidence.
I've been fortunate to have a number of mentors and role models throughout my career who have helped me grow in different ways. And I really relish the opportunity to pay that forward now as I lead my team. When I moved back from London to Sydney, I had a lot of support from my team in helping develop and carve out a practice that would suit my interests and build on my international experience to date. That investment of time and effort has meant so much to me.
It also made me realise how critical it is that there are visible role models for people to aspire to – no amount of motivational advice or assurances came close to the confidence I got from seeing a friend and colleague's lived experience. As a result, I deeply empathise with why our diversity measures are so very important.
That's what's been a silver lining of this recent crisis. We've all opened up with one another so much – we're sharing so much more of ourselves and our lives with our colleagues. And finding more common ground, which is a wonderful thing.
I've always believed you should never discount an opportunity to learn. And that goes for learning about each other, too. For me, success is helping each other be the best we can be – and the deeper our connections, the easier that is to achieve.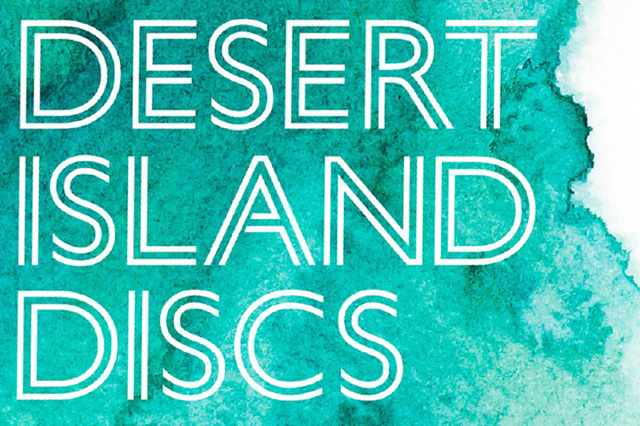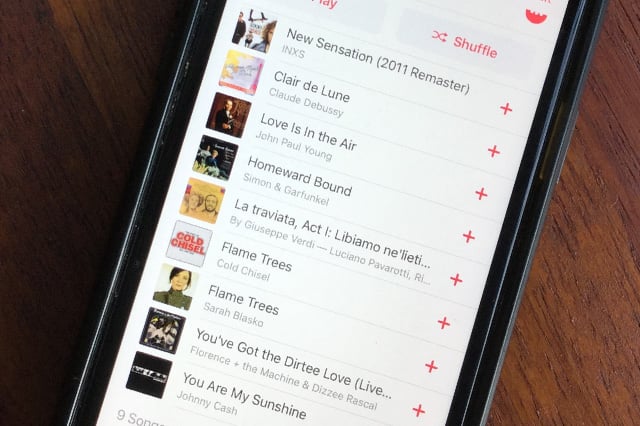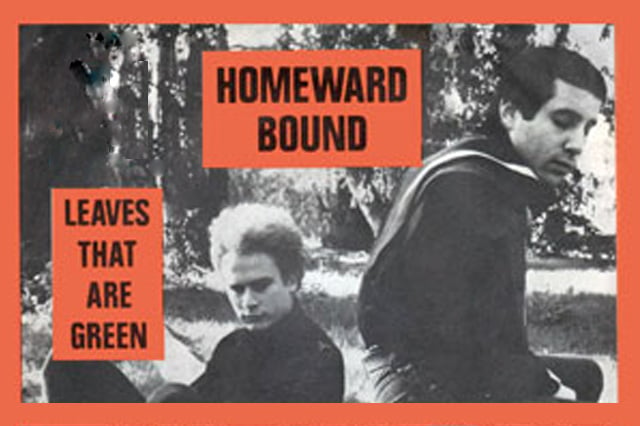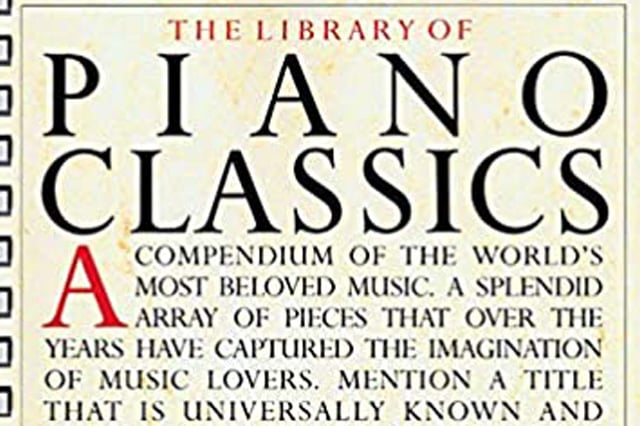 Having lived in London I developed a great love of the fantastic radio shows on the BBC, including Just a Minute and Desert Island Discs, both of which I still listen to now that I am back in Sydney, thanks to internet radio. I particularly love Desert Island Discs which has been running since 1942 and asks guests to nominate a music selection, book and luxury. For fellow aficionados, you can find the complete record of all episodes, including the interviewee, their luxury and book selections on Wikipedia (1991-2000; 2001-2010; 2011-present).
New Sensation, by INXS – This is my favourite workout song. It instantly lifts your mood, and also reminds me of school days when we had to learn a dance to this. It was released in 1988, and as a child of the 80s I feel it echoes the optimism of my generation. Co-incidentally, it is my 2.5 year old son's favourite song, which he requests at least 25 times per day by asking the Alexa units in our house. Although Blinding Lights, by the Weeknd, is fast becoming his new favourite.
Clair de lune, by Debussy – This is one of my favourite pieces of piano music, and one that I can actually still play. The first time I heard it, it moved me so completely and I still love it.
Love is in the air, by John Paul Young – My husband and I claim this as our song. It wasn't our wedding song, but we danced the night away to it when we celebrated NYE on our honeymoon in Lech, Austria, in 2016. It also features in a classic Australian movie I love, Strictly Ballroom.
Homeward bound, by Simon & Garfunkel – S&G were a strong feature of my childhood, played on long road trips to holidays with the family. Given that extended indoctrination, I could have had a 100% S&G playlist as I love them so much, but I've restricted myself to my very favourite one here. I also love Paul Simon's solo African material – Diamonds on the soles of her shoes being a standout.
Libiamo ne'lieti calici, from Act 1 of La Traviata by Giuseppe Verdi – I don't think there has ever been a better drinking song! I enjoy opera – not all operas – but Carmen, La Boheme, La Traviata, Turandot and Tosca, I have thoroughly enjoyed.
Flame trees, by Cold Chisel – I couldn't not list an Australian classic from Cold Chisel. There is also a great cover by Sarah Blasko which shows how gentle and deeply poetic this song is beneath Jimmy Barnes' iconic crooning.
You've got the dirtee love, by Florence & the Machine with Dizzee Rascal – I love Florence & the Machine, and this rap version of the song with Dizzee Rascal is excellent, and is regularly heard thumping in our house and from our car stereos.
You are my sunshine, by Johnny Cash – There are lots of fabulous Johnny Cash songs, but this is a favourite for me: it is the lullaby I sing to my two little boys every night before bed time.
LUXURY The rules say you can't take anything animate, which means I can't take my husband or my dog, my two top choices (the husband only just beating my dog to first position 😉). So according to the rules, I would take a weather proof digital grand piano. This is somewhat unimaginative as it is the most popular choice among all interviewees throughout the history of the program, showing up almost 200 times since the first broadcast in 1942. But I've been thinking about this for many years, and I can't think of a better luxury that would also be as entertaining. If that is not available, I'm taking a fully stocked, self-refilling and self-cleaning bar, to help wash down the lobster I intend – rather optimistically – to catch.
BOOK The rules say you can choose one book in addition to the Complete Works of William Shakespeare and the Holy Bible, neither of which I have read completely so would keep me entertained for a while. So my book would be The Library of Piano Classics, a compendium of the world's most beloved music, which I am still working my way through, and would keep me thoroughly entertained through endless days on the desert island, with my grand piano.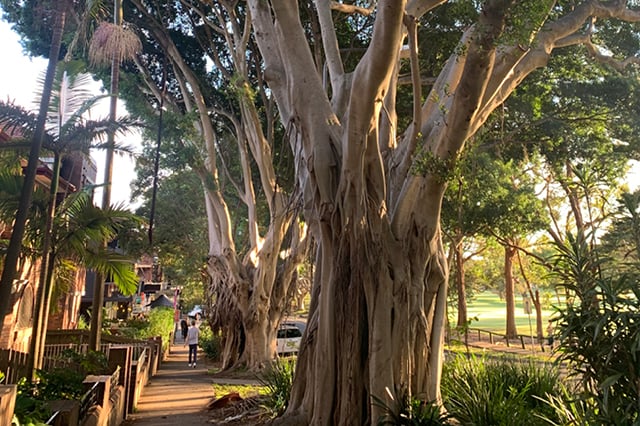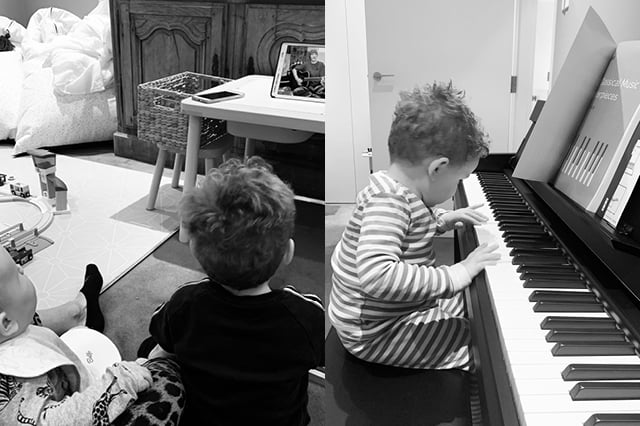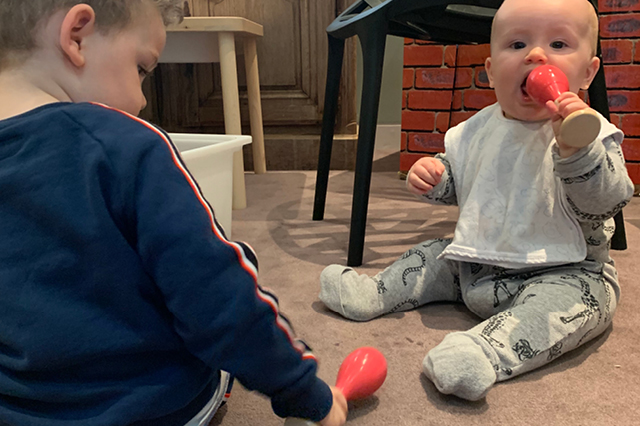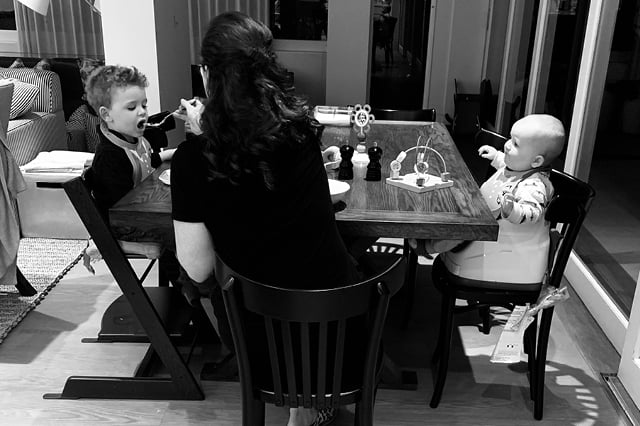 0600 Wake up. Time for a walk or a workout – walks and workouts are good opportunities to listen to a podcast. I'll then get ready for the day, and have breakfast with the family. I might also walk my older son to preschool, which is just down the road from our house.
0745 Call. I often have a call once or twice a week earlier in the day with clients based overseas. 8am is a good time to catch NY-based clients before they sign off for the evening. I will spend some time preparing before the call starts.
0830 Emails and news. I'll start my day by checking my emails and any alerts about clients I work with or deals/matters I'm working on. On many of my deals or matters, it is really important to stay up-to-date with what overseas regulators are doing, as that may inform our strategy in Australia.
0900 Team video con. During COVID we have held regular team video con to catch up on work plans and capacity. We also use the video con to learn something new about each other. It has been a great way to get to know more about each other.
0930 Team project call. On my larger matters, we schedule a team call in the morning to touch base on progress, set the work agenda for the day and provide the team with the opportunity to raise or discuss any issues. Establishing open channels for communication in a matter is really important for fostering 'courageous and creative' thinking and discussions among all team members, so that we can deliver cutting-edge advice to our clients. We will stay in contact throughout the day, using the chat function in Microsoft Teams to raise issues, or whiteboard some ideas, or drafting. We have great technology at Allens for WFH and across offices; it's great for collaborating, particularly among a large team working to tight deadlines. It also helps me maintain 'inbox zero'.
1000 Morning tea break. Duck to the kitchen for a cup of tea and check in on my sons attending their music class, which is held via Zoom during COVID. It gives me the opportunity to make a cameo appearance and dance around to one of their songs. Music is very big in our house. My boys (assisted by very thoughtful and diligent husband) gave me a keyboard for Mother's Day and I can't wait to share the joy of learning to play with them.
1010-1200 Matters. Working on various matters with my teams, including client calls or calls with the regulator. When doing a merger, we speak regularly with our client, and often with the other party's counsel. I enjoy the collaborative nature of most merger control matters.
1200-1230 Coaching check-in. Usually once a day, I will check in with one of lawyers I am coaching during the afternoon. At Allens, everyone has a performance coach who helps them develop performance objectives and helps them reach those. It is very much about 'fostering greatness' in everyone. My philosophy is that lifting people up, and bringing out the best in them, raises everyone.
1230 Lunch. My little boys usually go down for their lunch time naps at 1230 and, if I am free, I will put them in their beds before grabbing some lunch myself. Then, I will often take a walk down to the local café with my husband to grab some lunch. That gives us the opportunity to catch up with each other. These are definitely the silver linings of WFH.
1300 Training session. I often have a training session at lunch or will deliver a training session to a client over lunch. We have been speaking to clients a lot about what to expect from the ACCC in the current environment, and how to survive and thrive in this crisis. Sharing our knowledge with our clients shows that we are 'driven by excellence', just as they are.
1400-1630 Matters. More work on matters. Usually providing feedback to the team on drafts or having another call to talk through issues.
1630 Afternoon tea break. Cup of tea and maybe a cupcake with my boys. At this point in the day, I usually find them outside, my older son kicking the soccer ball or playing cricket with our nanny. I can't resist a few goals myself.
1700 Sector call. My focus reaches over a number of sectors and we usually have monthly firm-wide catch ups to discuss developments in the area. It's a great way to share knowledge and make sure we are keeping our 'eyes on the horizon' for our clients.
1830 Bedtime story book break. I take a break from work to put my two boys to bed. We read books together every night before bedtime. And sing lullabys. Being home for bedtime each night has definitely been a benefit of WFH during COVID.
1900 Dinner. Once the boys are in bed, I will have my dinner, watch the news and do some follow-up reading from the day.
2000 At this time, if I've wrapped up my work for the day, I usually jump into bed and read the paper or a book, or catch an episode of something. The books currently on my nightstand are The Art of Gathering by Freya Parker, Brain Rules by John Medina, and All the Light We Cannot See by Anthony Doer. As for shows, I've recently been watching The Great (which is so utterly trashy but wonderful), Unorthodox (very moving) and Killing Eve – a good dose of low brow material in there for chilling out.
2200 International videocon. I am usually in bed and asleep by 9.30pm, but sometimes a late night call may be required, particularly if I am working on an international transaction and we need to connect with clients and coordinating counsel in London or Brussels and NYC or Washington DC, simultaneously. Unfortunately, Sydney gets the raw end of the deal here (although not as badly as the Kiwis).
One of the impacts of COVID has been that calls that were audio are now video, which means I need to do my best to hide my pyjama bottoms from being visible on camera during these late night sessions.
Anyway, luckily, what we miss out in international conference call scheduling we make up for in abundant sunlight, beaches and great weather. Very happy to live with that compromise.
Goodnight!