Jessica Mottau
Jessica is a partner specialising in technology, media and telecommunications, with experience acting on major procurements, business process outsourcings, and technology commercialisation arrangements. Jessica also frequently advises on the separation aspects of corporate carve-outs.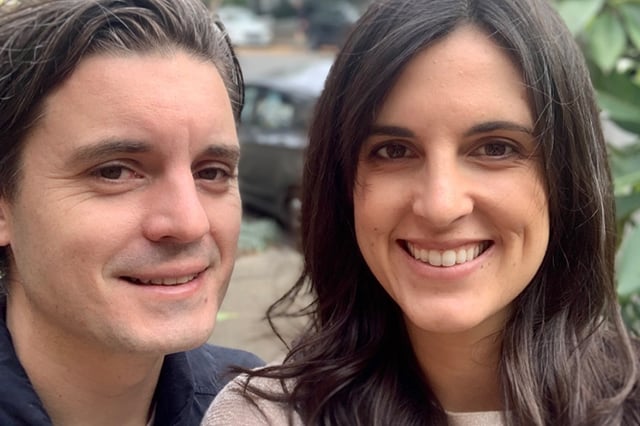 Before joining Allens I spent a number of years working in New York, which ultimately shaped my career path and was a huge growth experience. The first six months were challenging. I'd been practising law for a few years when we moved there in 2013, and in many ways it was the same, but in others it was totally foreign. Sometimes everyday things were different, and I found myself making unexpected mistakes and unwittingly embarrassing myself, both professionally and personally. I remember trying to navigate the subway in my first few weeks to get to 71st Street on the Upper West Side for dinner. After a solid hour of travel, I emerged to find myself at 71st Avenue in Queens, a long way from where I had been aiming and ultimately very late to dinner. Despite these initial challenges, living there just got better and better. I thought we'd be there for a year, but it ended up being five.
I did my one and only half marathon while living in New York, and I have fond memories of running around Central Park in minus 13 degrees to train in the middle of winter. You'd think it would be awful but with the snow and the silence and the icicles hanging off the rocks it was magical (and freezing!).
New York is such an amazing city, the buzz and the energy and the community – it's such a melting pot. People come from so many different places, there are so many diverse outlooks and political views and religions and socioeconomic backgrounds and cultures. It opened my eyes to a world of different perspectives I didn't have before. Professionally, it made me more commercial. I think it's important to understand what's important to your client and what's driving them in order to get the best solution. Sometimes that doesn't mean fighting every point, it means prioritising and being creative in how you address the problems.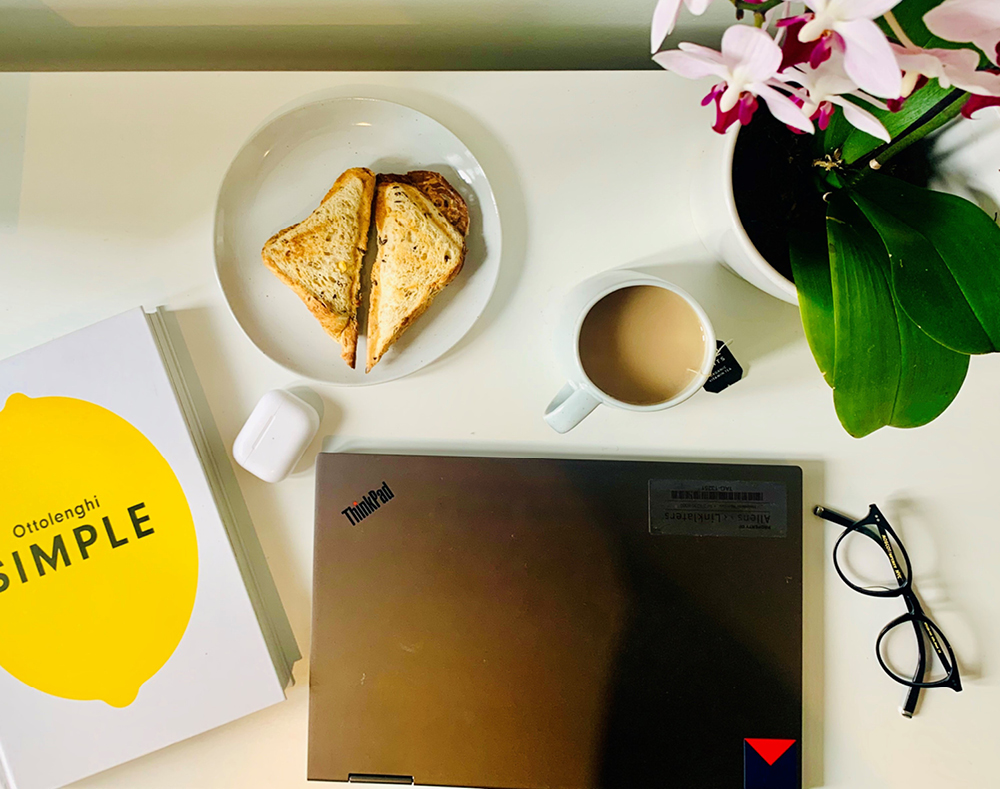 YOTAM OTTOLENGHI'S SIMPLE AND A JAFFLE Now that my desk is in closer proximity to the kitchen, I'm trying to cook more. Unfortunately, the day often gets away from me. I aspire to Ottolenghi, but mostly I end up with a jaffle.
TEA I recently switched from coffee to tea and it's been revelatory. So zen! I'm just a step away from planting a vegetable garden.
AIRPODS A partner in our group was raving about his AirPods and within a few weeks half our team had bought a pair. I'm not competitive, you're competitive. Anyway, he was onto something - they are great! I'm now one of those people who walk down the street looking like they are talking to themselves.
ORCHID My parents bought me this orchid after I had my appendix out a few months ago. I'm amazed it's still alive. I don't have a great track record with plants. There was a second one but it's no longer with us. RIP Orchid #2.
GLASSES My eyesight's not terrible but I should really wear my glasses more than I do. I still haven't gotten used to them. Who needs to read street signs anyway?
MELBOURNE DEMONS STICKER I'm not that into sports but I'm a Melbourne Demons fan through marriage (hence the sticker on my laptop). The lesson in this is to always check a team's track record before you agree to barrack for them. I think this will be their year!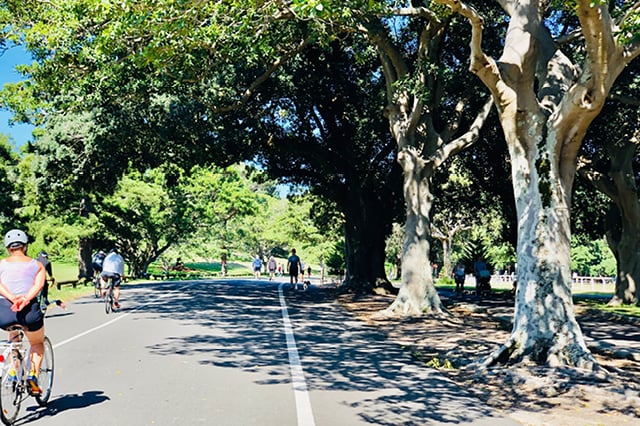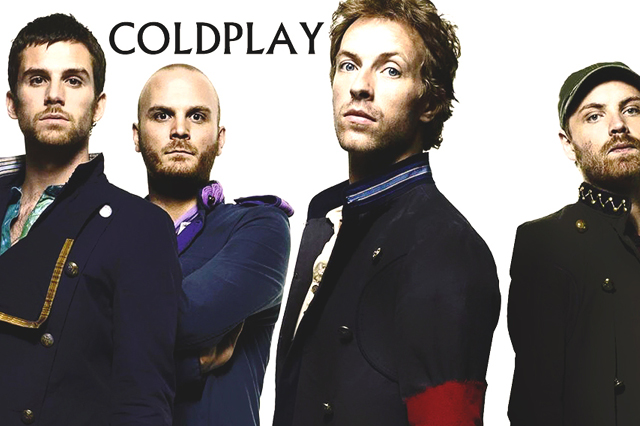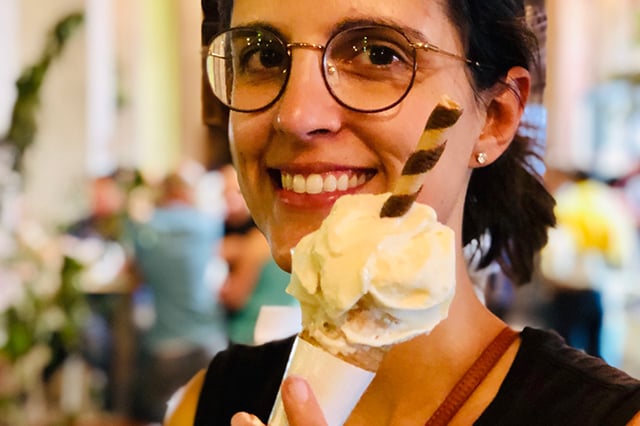 What's the first thing you do when you get up in the morning? Check my emails. I know that's a terrible habit, but I don't want to lie to you and that's the truth.
What is the best silver lining from the lockdown? I'm loving my daily walks most evenings, avoiding the crowded bus commute, and meeting my clients' and colleagues' kids, significant others, pets, and even plants on our video calls.
What have you most missed during the lockdown? It's very sad to see all the shops and restaurants closed around my neighbourhood. Things are slowly reopening though, which is great to see. I also miss seeing my teammates every day. And I'm frankly sick of wearing casual clothes (words which I never thought I would say and will probably soon regret).
What's at the top of your bucket list? I'd like to get a PADI certification and go diving in some of the beautiful spots around the world (preferably warm water). I'm very keen to go to Belize so maybe I would go there first.
Dogs or cats? Dogs for sure. I'd love a Kelpie-Labrador cross.
Who would compose the soundtrack to your life? Coldplay or perhaps Oasis, but I don't think they want the gig.
Sweet or savoury? Sweet. Preferably in cake form.
What's the last show you binge-watched? The Last Dance (the Michael Jordan documentary on Netflix). I'm not even a basketball fan, but it's fascinating watching someone so talented make it all look so effortless. I highly recommend it!
What's the best career advice you've ever received? That your career is a marathon not a sprint, and that you need to run your own race. I guess I do well with running metaphors.
What did you do to celebrate making partner? Went into isolation. There was also a lot of champagne and we had a beautiful dinner with my family at the Centennial to celebrate before everything shut down.