Joel Barrett
Joel is a partner specialising in intellectual property. He acts for clients at all stages of creative, industrial and innovative processes, including development, commercialisation, protection and enforcement.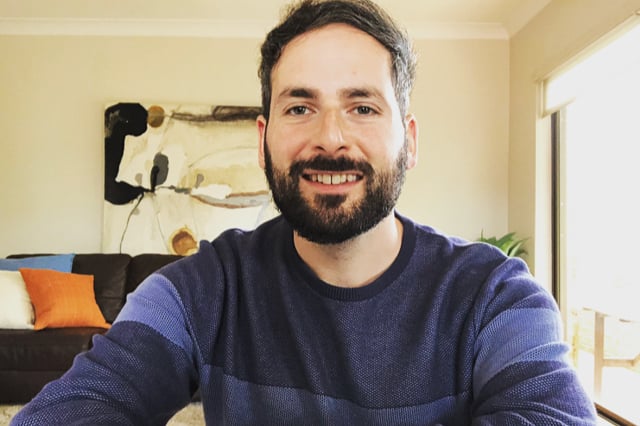 There is an interesting symmetry to my career at Allens. I started as a summer clerk in 2007, just as the world was starting to grasp what the GFC might mean for the economy (although as a university student who had only ever worked behind the counter at Bakers Delight, it would take me a few more months to fully appreciate the consequences). Now, nearly 13 years later, I am about to start as a partner in the turbulence of another global crisis, the COVID pandemic.
My formative years as a lawyer during the aftershock of the GFC taught me a lot about agility and adaptability in the face of uncertainty. It definitely equipped me for a career in IP law, which is all about advising clients in a constant state of technological flux as they and their competitors develop, improve, protect, use, commercialise, enforce and litigate new and exciting ideas and innovations. We in IP are often operating in legal grey areas, with new technologies regularly challenging the ways that traditional IP laws apply.
In a way, that is nothing new. The commercial release of VHS in the 1980s, which allowed Australians to tape movies and TV shows, caused a lot of consternation among copyright owners and lawmakers. But in the digital age, the rapid pace of technological change means that it is even more difficult for the law to keep up. My time at Allens has seen so many unanticipated innovations transform how we live and raise complex IP issues, from the invention of the iPhone (although I kept my Nokia flip phone well into 2009), to the launch of content-sharing platforms like Instagram and TikTok, to the maturation of 3D printing and AI, just to name a few. The pandemic seems to have accelerated that growth even more, as we now work, communicate, exercise and do just about everything else digitally. So who knows what new technologies might emerge out of nowhere in the next few years (or even months)?
While the pandemic has been alarming, it is comforting to know that uncertainty is nothing new, and that there are ways for us to adapt and pivot, both individually and collectively.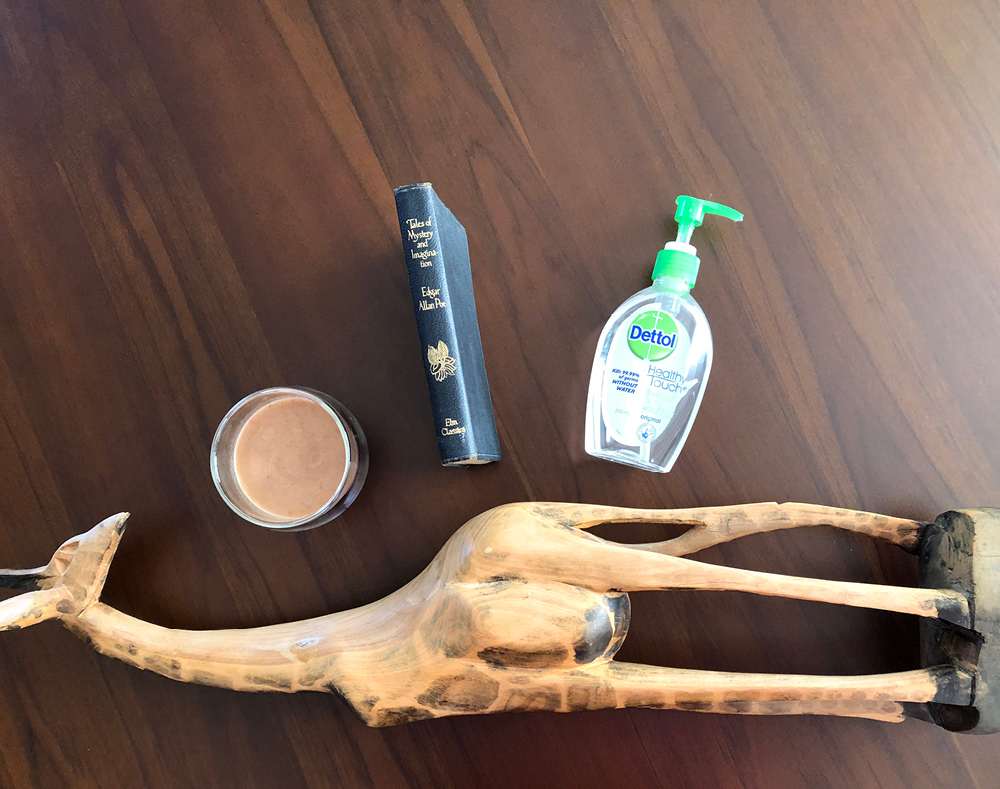 COFFEE mixed with macadamia milk (mylk?) and sweetened with coconut sugar. As my family and friends would tell you, this is just the beginning of my various annoying dietary requirements and preferences.
AN EARLY EDITION of Tales of Mystery and Imagination by Edgar Allan Poe, which my grandma gave to me when I was a teenager. It was given to her when she was a teenager by the school librarian, Mrs Moon (who my grandma tells me was also the shape of a full moon). I love these types of link to the past, from the hand-written inscription ('To Rae, In appreciation of her work in the library, December 1947') to the stamp on the inside cover ('Anthony Horderns Sydney, Famous for Books').
A HAND-CRAFTED wooden giraffe that a Tanzanian friend gave to me in 1998. Unfortunately, I left it in my window for many years and most of the paint has faded from the sunlight.
HAND SANITISER As a (high-functioning) germaphobe, I have a bottle in almost every room of my apartment, and I was already well-stocked when the pandemic started (with the good stuff, Dettol).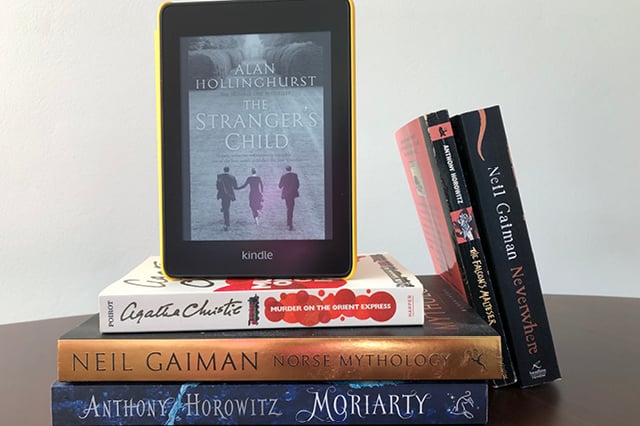 Murder on the Orient Express by Agatha Christie. This one is probably not her absolute best, but it is such a great example of how Christie could hide a solution that is so obvious until the very last minute. I find her novels to be good practice for problem-solving in work and life generally: sometimes the answer is staring you in the face, despite all the red herrings. The 2010 TV adaptation is perfect (only slightly better than the 1974 Oscar-winning film version).
The Stranger's Child by Alan Hollinghurst. Again, many might not consider this to be his best work (that would probably be The Line of Beauty, which won the Man Booker Prize), but it is my favourite because of how it depicts the ravages of time in such an achingly sad way, while still maintaining a sense of humour.
Moriarty by Anthony Horowitz. I grew up reading his Diamond Brothers children's book series (I still have a copy of The Falcon's Malteser), and I only recently found out that Horowitz is also a prolific writer of adult fiction, as well as film and TV scripts. He is officially endorsed by the estate of Arthur Conan Doyle to write new Sherlock Holmes stories, and his novel Moriarty, which takes place soon after the events of the 1893 short story 'The Final Problem', has one of the best twists I have ever read. Horowitz also does a great job with various Christie-style murder mysteries (particularly The Magpie Murders) and as the official writer of new James Bond novels.
Norse Mythology by Neil Gaiman. I find Norse mythology to be pretty impenetrable, at least compared to Greek and Egyptian myths, but Gaiman is such an excellent storyteller (my pick for his best novel would be Neverwhere) that it all makes sense.