Julian Berenholtz
Julian is a new partner in our disputes team. He is focused on assisting clients resolve complex disputes on major projects in the transport, infrastructure and energy sectors.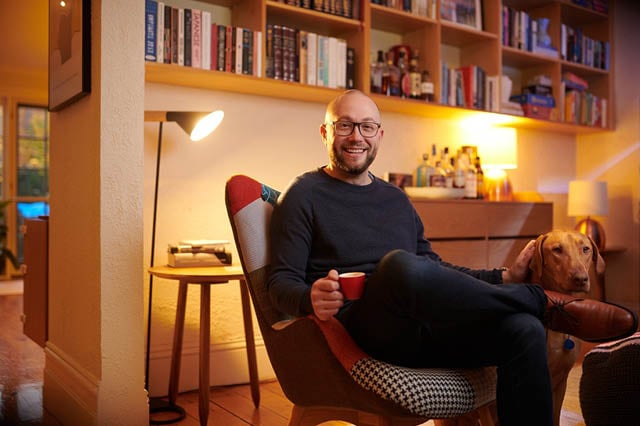 While I was growing up, my mother was an English teacher and my father enjoyed a good debate, so it was inevitable that I found my way to the law. My mother remembers receiving a call from me when I was 18, during a period volunteering with a human rights NGO in Jerusalem. Having spent the day observing proceedings at the Supreme Court, I explained to her that I now knew why I wanted to be a lawyer.
Having developed an early interest in disputes, I gravitated to the highly technical area of construction and engineering. As a junior lawyer, keen to explore the world, I moved first to Tokyo on secondment to a trading house, and then into private practice in Tokyo and London, returning to Australia to join Allens in 2015, after seven years.
They say variety is the spice of life; thus far I've become an armchair expert on the geology of tunnels in Hawkesbury Sandstone, the design and construction of offshore wind farm foundations, and electrical engineering in giant observation wheels. I've been fortunate to work on litigation and international arbitration in London, New York, Ghana, Singapore and India, and relish the opportunity to work with leading experts in a diverse range of fields.
I enjoy helping clients resolve disputes on new and existing projects, and can be found on site whenever the opportunity arises. It is gratifying to travel on transport infrastructure operated by our clients and drive past windfarms in the countryside that our teams have advised on.
Harnessing this passion and creating a personal rapport with my clients, while working with other lawyers who share this interest, is what drives me. I am delighted when new and existing clients seek our help to resolve disputes on major projects, and we are in a fantastic position to continue to grow the practice as Australia enters another infrastructure boom.
Outside of work, I spend as much time as possible down the Great Ocean Road with my wife (a fellow litigator), my 11-month-old daughter and Sheba, our Rhodesian Ridgeback. I recently enjoyed an extended period of parental leave caring for my daughter, and am proud to be part of a firm that puts our vision for society and working parents into action in such a tangible way.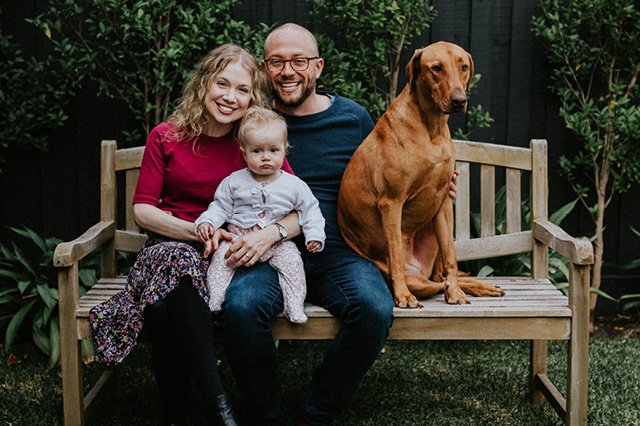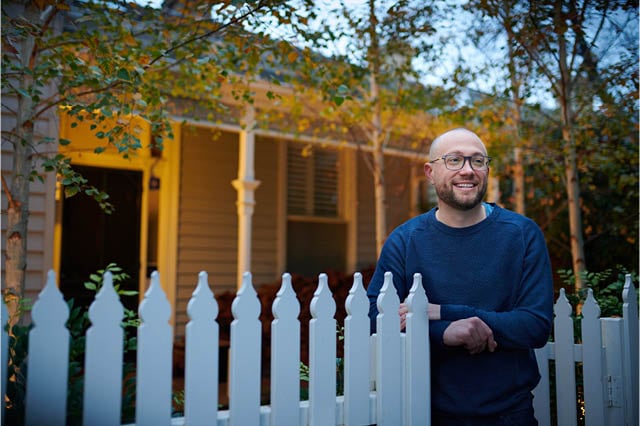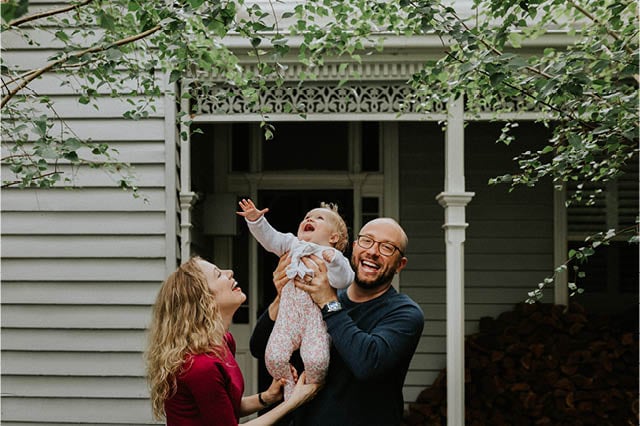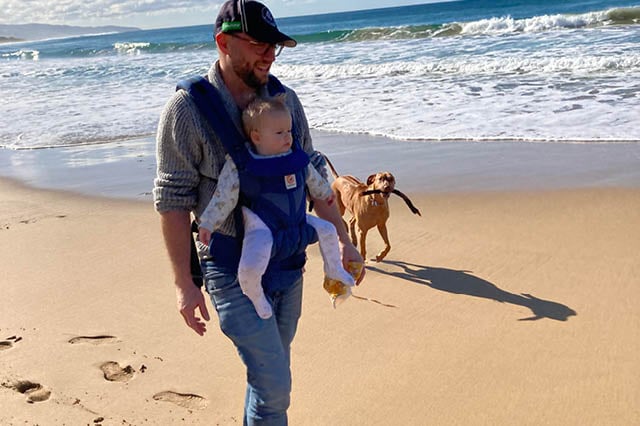 We are fortunate to live within a few hours' drive to the forest and the sea, with the Otways a stone's throw from a pristine coastline. Over the summer, we introduced our daughter to this beautiful part of the world and I look forward to spending many more summers in that region as she grows older.