Lyria Bennett Moses and Jacqui Downes
The UNSW Allens Hub for Technology, Law and Innovation is an independent community of scholars based at UNSW Sydney. As a partnership between Allens and UNSW Law, the Hub adds breadth and depth to research on the diverse interactions between technological change, law, and legal practice. Hot on the heels of a renewed three-year partnership, Hub Director Professor Lyria Bennett Moses and new Advisory Board member and Allens partner Jacqui Downes share their reflections on 2021, and aspirations for the role the Hub can play in the future.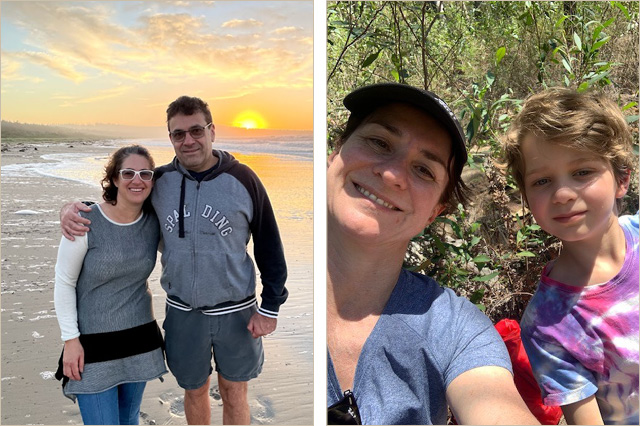 Lyria: I've always had a passion for exploring new legal frontiers and issues. I still remember being an undergraduate law student and doing courses with all these old English case print-outs (back then the technology was quite different!). Somewhere during the course, there'd be a really fun week where everything was opened up and you would be looking at how e-commerce worked with contract law or whether there was property in excised human tissue and discussing all these great questions that you couldn't answer with the old English cases. I had a keen interest in the issues that couldn't be solved easily by looking backwards.
I noticed that when it came to dealing with different legal problems that arose from rapid changes in technology, different academics were working in silos and I wondered if there was a way to bring them together. For example, could we understand the legal challenges of AI through the lens of issues from older changes – computers, genetic testing, or even railroads? That was where the idea for the Hub was born. There was no Australian research centre at the time looking at the intersection of law and technology, so it seemed like a great idea to progress. The people at Allens also shared my curiosity – they were dealing with questions in this area from their clients' perspectives as well as looking at their own business, so joining forces made a lot of sense.
Reflecting on the last 18 months, working virtually has been a huge shift for us at the Hub. We used to run a lot of face-to-face events and workshops and, whilst we still ran some events online, we have now found ourselves with time to do a lot more policy work with government on the regulatory issues that come with new technologies. The shift towards virtual has also meant that the research engine part of the Hub is humming along with lots of new publications. One of the highlights this year was a Money, Power and AI conference that we held as a hybrid event. It was so great to see people presenting papers and connecting in a physical space. Networking between industry, academics and policy makers is something we've all missed so much.
It's fantastic to see Allens' ongoing commitment to the Hub and the work we are doing. Their support is invaluable, particularly given how difficult and uncertain the last two years have been for universities, staff and students.
One of the things I'm most excited about in 2022 is connecting again in person, getting back to doing more of our events and workshops, and being able to interact in a room (at least in part), as I think hybrid is here to stay. An aspiration for us beyond 2022 is to use the Hub as a regional platform in the Asia Pacific, to bring the conversations that are happening around law and technology together.
Jacqui: I've been involved with the UNSW Allens Hub from the beginning and I know that it's a partnership that the firm values greatly. We appreciate being involved with the Hub and the research it undertakes, as well as getting to work with the high calibre researchers with their perspectives and expertise. Lyria and several of the researchers have presented at Allens roundtables and Competition Law Fest panels to contribute to broader commercial discussions, which is invaluable for our clients.
Over the past three years the Hub has created a broad body of research and insight into how the law responds to the dramatic changes impacting society. The pace of technological change is faster and more striking than it's ever been and the effect on law and regulation is felt both practically and theoretically.
This year I was approached to join the Hub Advisory board, a position I was delighted and honoured to fill. The board consists of key senior representatives from academia, industry and law. I find it really stimulating to be involved in discussions around current and emerging legal and technology issues, which have significant implications for our clients, the future of regulation and the skills we need to build in our developing lawyers. It's great to be able to play a role influencing the strategic direction of the Hub, while Gavin Smith, our Technology, Media and Telecommunications practice group leader, plays a hands-on operational role on the Hub Steering Committee.
Lyria has a great passion and enthusiasm for the work of the Hub and a clear direction for its growth. This year, she was also appointed as the Associate Dean of the UNSW Faculty of Law and Justice which is such a well-deserved recognition of Lyria and her work.
It's been exciting to see a range of newer streams joining the Hub over the last couple of years that resonate strongly with key focus areas for the firm such as greentech, cyber security and trust, and challenges for a cyber-physical world. Over the next year we're looking forward to collaborating with the Hub on a range of targeted events and some thought leadership. Like Lyria, I'm also looking forward to getting together in person on a much more regular basis!
Lyria's top 3 predictions and hopes for 2022
Hope: Technology and law come together to solve big problems, including climate change.
Prediction: We become smarter about how to get the best of virtual and real worlds; physicality becomes a strategic choice where direct engagement is crucial while virtual options facilitate distant learning and routine meetings.
Likely reality: Lots more cyber attacks and everyone learns what comes after omega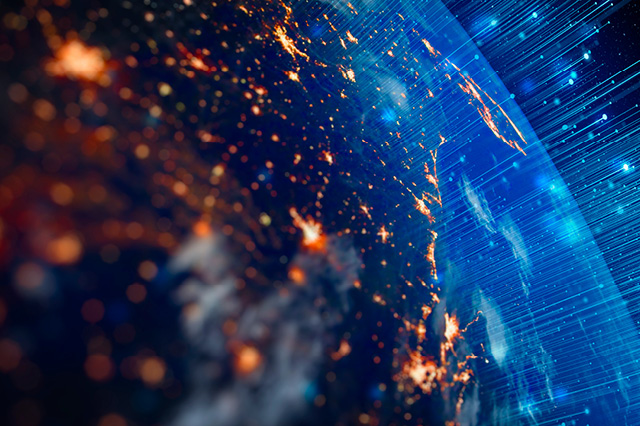 Jacqui's dream holiday destination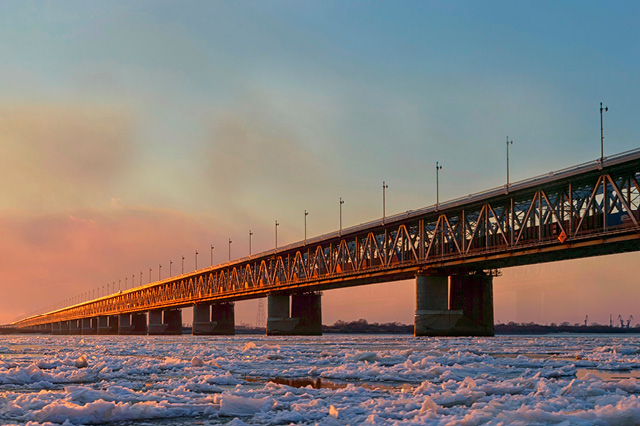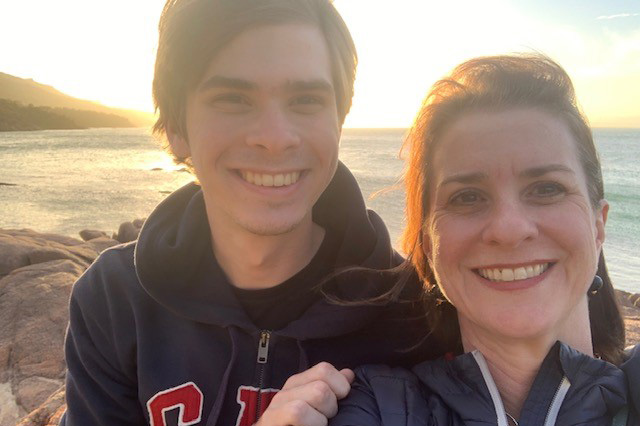 I've always wanted to travel on the Trans-Siberian railway. I majored in history as part of my undergrad degree, and I still love reading historical fiction and non-fiction, particularly medieval and Russian history.
My oldest son has recently finished his HSC and he is really interested in it too – there could be a mother-son trip on the cards!