Celebrating International Women's Day: our people share how they are choosing to challenge the status quo to create a more inclusive world.
Patrick Boyle
Patrick is a Senior Associate in our Funds, Superannuation and Wealth team, who took six months of parental leave to care for his daughter Harriet.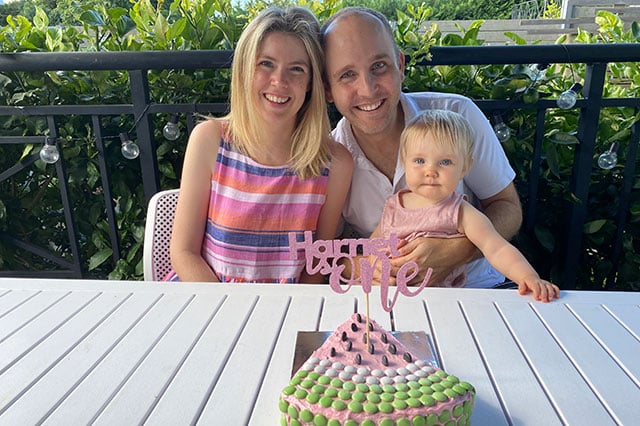 I joined Allens as a summer clerk in 2014. The decision to clerk that summer turned out to be one of the most important of my life as I met my wife, a fellow Allens summer clerk, during the clerkship. We now have a daughter, Harriet, who recently turned one.
It was important to me to take parental leave when Harriet was born. I was lucky to have a strong role model in my own father, who played a very hands-on role in my life and those of my five siblings whilst juggling a demanding career. I want to be a similarly meaningful part of my daughter's life and to have a substantive impact on what she makes of it. I also want to support my wife and her career – by taking time off work myself, Julia has been able to return to her job in finance earlier than she might have otherwise.
Taking parental leave was never a difficult decision for me. I did not feel that I was challenging stereotypes or perceptions; I just wanted to spend time with my daughter. However, I'd be thrilled to think my decision to take parental leave encourages others to do the same.
I was fortunate that one of my best friends, Dom, took parental leave at the same time I did to look after his son. It was great to have company: we became 'Zoo Friends' at Taronga Zoo and would make weekly trips there with the kids. I have now seen the seal show enough times to recite it by heart.
It's true what they say: 'the days are long, but the years are short'. My six months with Harriet flew. I had an incredible time looking after and getting to know her. She is a busy person who knows what she wants. She is also very sociable – always waving at everyone she sees. I've never had so many conversations with strangers.
Nothing anyone can say will prepare you for parenthood. I had thought that the long and unpredictable hours of my job would acclimate me but I've never been so tired or drained. Before having Harriet, I had no real appreciation for the struggle of balancing work and family and no understanding of the constant anxiety that you are failing at both. I have never felt so keenly the need for flexibility in the workplace. I returned to Allens in January with considerably more grey hair and a lot more empathy.