Dora Banyasz
Dora is a Disputes and Investigations counsel, specialising in regulatory investigations and risk and compliance advisory. She has a particular focus on corporate crime and business human rights.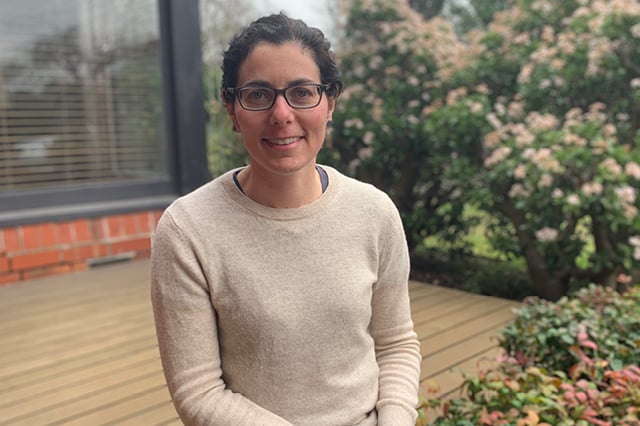 During my arts/law degree I often wondered about the best way to find my groove in the vast field of law. I watched the Australian TV series MDA, which was about day-to-day life at a medical defence law firm, and could very well see myself doing that type of work. I also loved The West Wing. The seven seasons not only entertained me for endless hours, but also taught me many useful things about how people use and misuse the law.
By good or bad luck, I didn't end up as a White House intern, but I did seriously consider an overseas master's degree in international law. However, love and prohibitive tuition fees interfered, so I stayed at home and realised a career at Allens was something I wanted to pursue. Fast-forward a few years, and I was settled as a disputes and investigations lawyer. I was attracted to the variety of work we do in our team – different sectors and different types of conduct are the backdrop to every matter. Developing a practice in areas including foreign bribery, sanctions, and business human rights has allowed me to incorporate my interest in international law into my career.
Beyond enjoying really interesting work in the past few years, there are two key things I've enjoyed at Allens. One is learning about my colleagues' wide variety of backgrounds and the many interesting stories they can share from life beyond the office. Getting to know people's interests and hobbies is always fascinating. I think this broad set of experiences and interests is what makes our team work so well. The other is having some wonderful mentors and supporters, who have given me a range of growth opportunities that have led me to where I am today. I'm looking forward to continuing that learning and supporting our team to grow.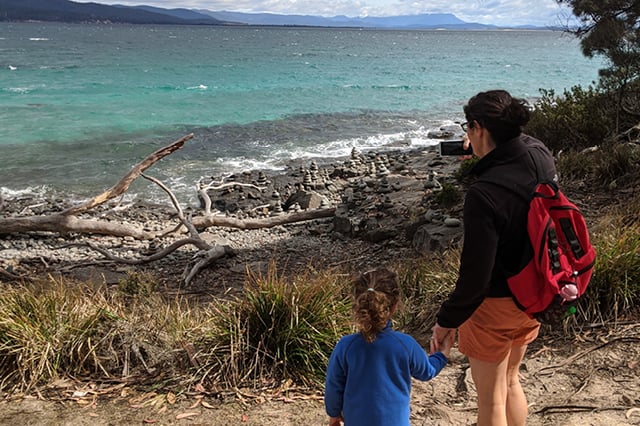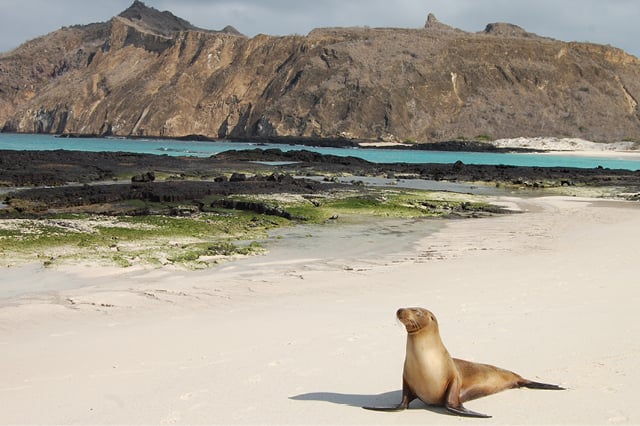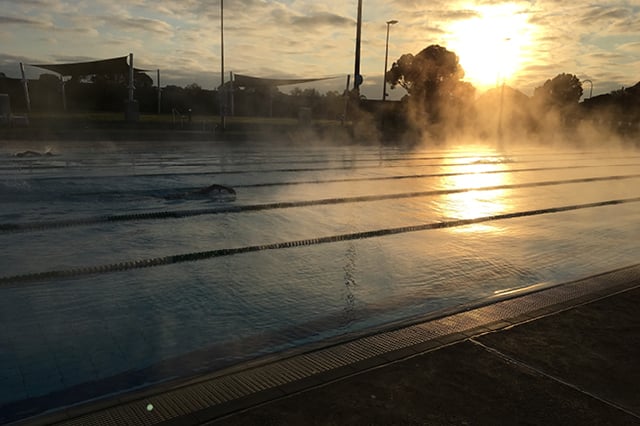 What's the first thing you do when you get up in the morning? Kiss my daughter, turn on the coffee machine, go for a run/some form of exercise, check my messages. The order can vary.
Who lives in your house? My husband, our daughter and I.
Sweet or savoury? Both!
What's the best career advice you've ever received? Whatever you do, you may as well do it to the best of your ability. This comes from my family – my grandfather, whom unfortunately I never met, used to tell it to my mother and it has been passed down.
What's the last film that you watched? Becoming, the documentary about Michelle Obama's book of the same name.
What do you do to unwind on the weekend? Plenty of time in the outdoors, ideally a swim, and a catch-up or two with friends.
Are you a morning person or an evening person? Definitely morning. As friends and family will attest, I'm very happy to go to bed at nearly the same time as my three-year-old (although most of the time life gets in the way of me doing that).
What's the best holiday you've been on? Touring around South America, and in particular the Galapagos Islands.
What was your childhood career dream? Carriage attendant on the Scenic Railway roller coaster at Luna Park. I even wrote an illustrated story about this in grade two.
What are people surprised to find out about you? That I was a member of the Under 16 Victorian State Swimming Squad and for years trained more than 15 hours a week. My parents clocked up more kilometres on the Grand Prix track on the way to the Melbourne Sports and Aquatic Centre than Daniel Ricciardo.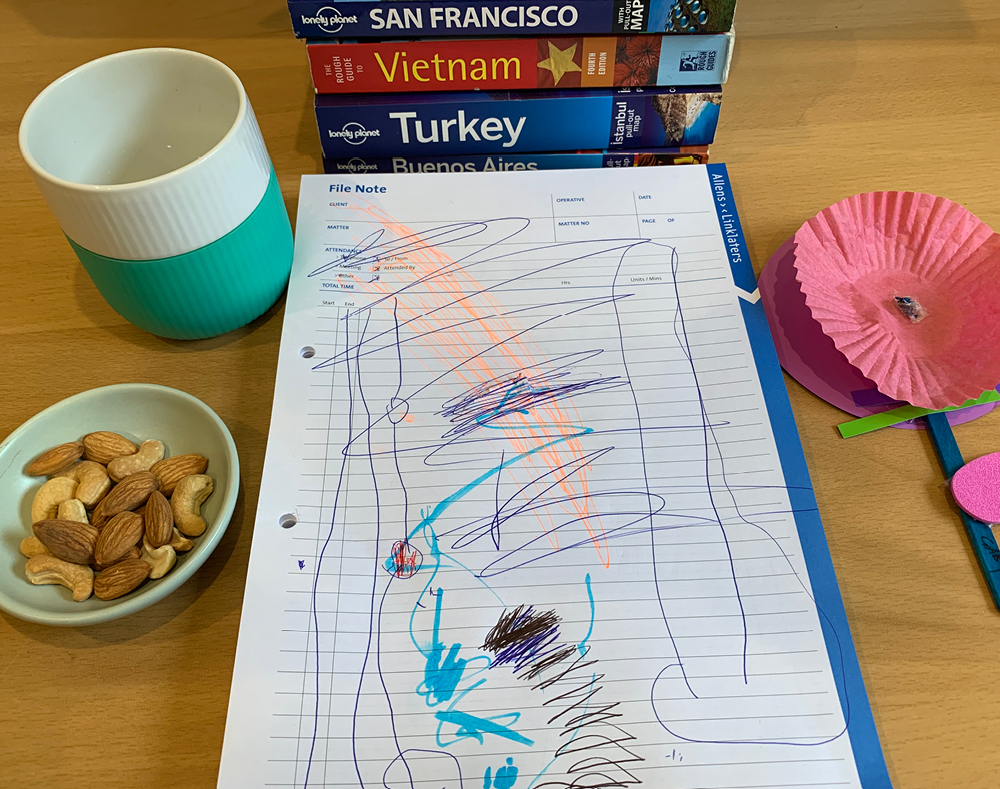 Travel books propping up my second screen A reminder of fun holidays with family and friends.
A rapidly diminishing supply of file notes The frequent late afternoon visitor to my home office is making a substantial dent in my paper supplies. Note-taking skills need some work.
Tea I love this Royal Copenhagen mug. It's the perfect shape and weight to wrap your hands around and warm up.
Snack I'm a grazer, and often munch on something through the morning and afternoon.
Art Something from the steady stream of artwork my daughter brings home from kinder usually makes it onto my desk. At the moment it's this flower.