Miriam Stiel
Miriam Stiel is a partner in our Intellectual Property and PTA team. When she received an unexpected breast cancer diagnosis, Miriam turned to walking for her physical and mental health. She now credits her new-found passion for pounding the pavement with getting her through a very tough two years.
It was mid-2020 and we'd been in lockdown (in Sydney) for about six months when I heard a story on the radio saying there was a real concern that people weren't having regular check-ups; everything was about COVID and other serious illnesses were going undetected.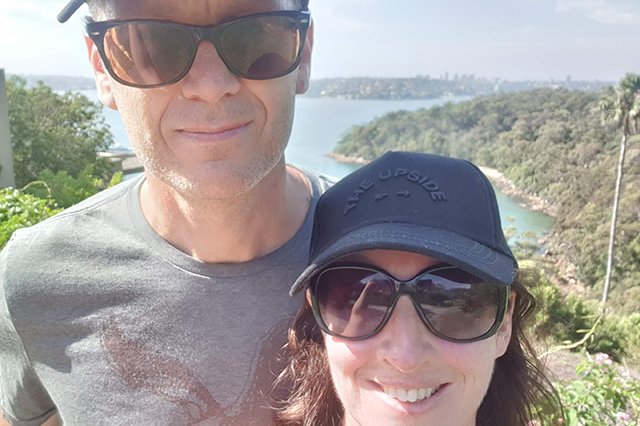 And I thought: I haven't had a mammogram for a while. I booked a telehealth appointment with my GP and found out I'd had a referral for one two years before, but I never got around to making the appointment. So I went off having no inkling that there was going to be anything wrong; it was just a routine thing that I was going to do. And then it came back that I had breast cancer.
It was a pretty intense period after that. Over about seven or eight months I had chemotherapy, surgery then radiotherapy. In some ways COVID helped me through that time - everyone was still largely working from home so I was able to maintain some work and that gave me a bit of normality. I was given the option of just completely stepping out but I felt that wasn't for me. So when I felt up to it, I could do some work. And if I didn't, then everyone rallied around me and stepped in. It was really good being at home with my kids while all this happened.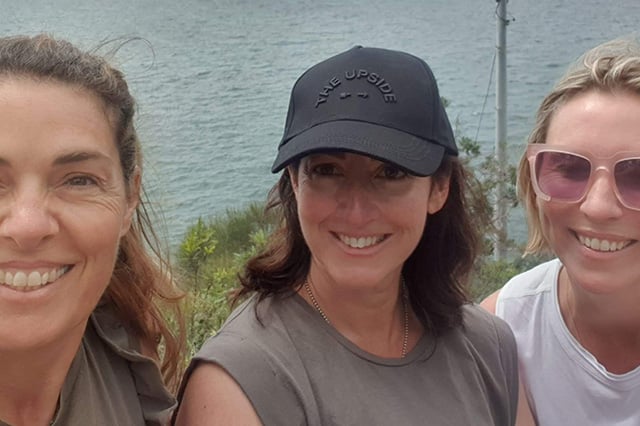 I remember the first phone call I had from a friend of mine who's a breast care nurse at the hospital where I was having treatment. She said: 'I'm telling you that you need to get moving, and the best thing you can do is walk. I'm going to be on your case. You have to walk.' Up until that point, I'd been fairly sporadic with exercising and had never had a consistent regime, but I started walking pretty much every day after that phone call.
People were being very generous and supportive, wanting to do things to help me through that time - offering to cook meals or go shopping for me. And then someone suggested I start a walking roster. So anytime someone would reach out and ask what they could do, I'd say 'you can come for a walk with me'.
That meant I got to walk with lots of different people and it was my goal that, no matter how bad I felt, I was going to make sure I went for at least an hour every single day. I remember my nurse saying that it was critical that I went for a walk on the days that I was having chemotherapy because it would increase its efficacy and reduce the side effects, so I would go for a walk at 5am on those days when I had to be at the hospital early.
And of course there was a big mental health benefit.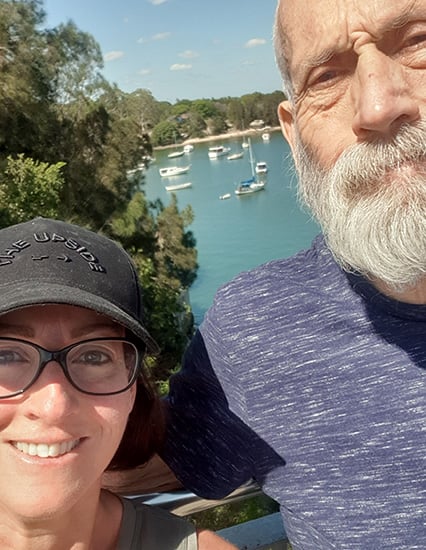 I shared photos of my walks on Instagram and through that other people – even people I hadn't heard from in a long time – started joining me. It was a really great opportunity to reconnect with old friends, doing something that was helping my recovery and treatment process and supporting my – and sometimes my companions' - mental wellbeing.
One of the most special experiences for me was going for walks with my dad, which was something we had never really done together before.
When you're walking, it's much easier to be open about feelings and emotions. You can be having a really deep conversation and feel very comfortable because you're just walking along, you're outside and it doesn't feel awkward. Walking meetings can really help at work too, if you want to make someone feel comfortable to open up or you have some tricky territory to cover.
As for now, I have finished all of my hospital-based treatments and have a clean bill of health. I am having hormone therapy which can have some nasty side effects so I'm doing a range of complementary therapies and strength and conditioning training to help manage those and prevent the cancer from coming back. And I feel really healthy. I haven't been walking every day at the moment, but I definitely will be in September when we're doing our team challenge for STEPtember.
Miriam's favourite Sydney walks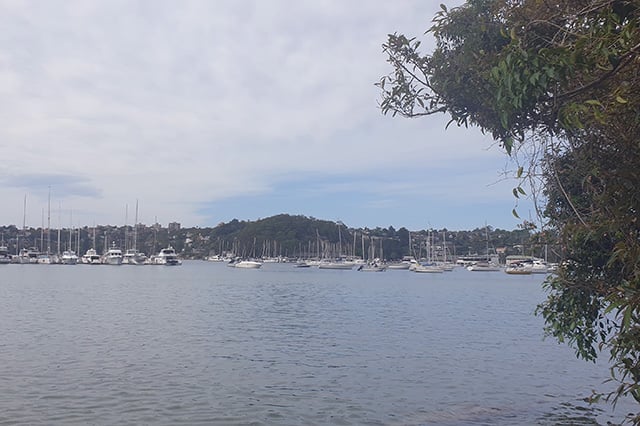 I like to go somewhere where there's water and in Sydney we are spoiled for choice.
My favourite early morning walk is the Spit Bridge to Clontarf which is very handy because that's where my daughters do rowing so it's really easy to do that one after I have dropped them off in the morning and it's beautiful, especially at sunrise.
I go on weekly walks with two of my old Allens colleagues (we've been friends since we were paralegals together 25 years ago). We usually walk from Mosman Bay to Cremorne Point which is my dog's favourite!
The Palm Beach Lighthouse walk is another favourite - I've been going up to Palm Beach pretty much my whole life and the first time I did that walk was in December 2020, when I was going through my treatment, and it is just spectacular.
The Bay Walk around Leichhardt and Drummoyne is very close to where my parents live and also near where I grew up, so that is the one that I do with my dad and sister and also some of my old school friends, which is great as well.
I joined Allens as a summer clerk in 1994 and I couldn't imagine working anywhere else.
It was the people who I met during the interview process that made me feel like this was a place where I would enjoy working. It was Allen Allen and Hemsley back then and it was the only firm where I was interviewed by female lawyers, and I thought that was a very good sign. The reputation of the firm and the work were outstanding, but it was really the experience I had with the people during the interview process that made the biggest impact on me. And I think that's why I have stayed here all that time.
There's no typical day for me as a lawyer. I have a really interesting and diverse practice that does a mix of IP litigation across patents, copyright and trade marks as well as other disputes including defamation and product liability. I also get to work with our corporate and TMT teams on the IP aspects of transactions. As the practice group leader for the IP group, I also get to work on our practice strategy and helping the team develop their careers and opportunities for growth, which is something I really enjoy.
There have been so many career highlights in my time here. I got to work for a number of years on a major anti-piracy campaign for Sony when the PlayStation was in its early days and games were on compact discs and there was a huge problem with piracy. So I spent three or four years chasing down pirates around the country and got to go on police raids and work with undercover investigators. I think we had over 200 separate cases go through the Federal Court, so that was a really exciting project and had a major impact on shutting down that huge problem for the client.