Tony Shaw PhD
Tony Shaw PhD is a new partner in our intellectual property and PTA team, with experience across a range of technologies in healthcare and agribusiness. His practice focuses on securing patents, patent oppositions, and providing strategic IP advice.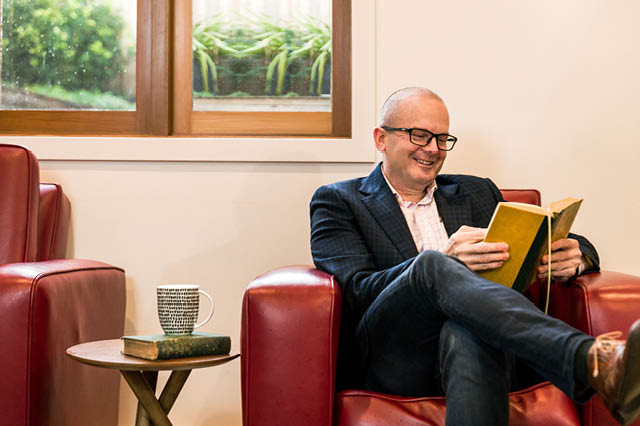 I started my career as a scientist and, after completing a post-doctoral research fellowship in the UK, I taught medical students and led a research group in the Department of Medicine at University College London. It wasn't until a meeting about an artificial heart, with an IP lawyer and a cardiac surgeon, that I started thinking about becoming a patent attorney. After a childhood spent in country Queensland and the Pacific Islands, and almost 10 years as a scientist, wearing a suit and working as a patent attorney in a commercial firm wasn't something that naturally suggested itself to me.
It took a while to commit to the change, but by the time my eldest child was nearing school age, my wife and I decided to be closer to family. We moved back to Australia, where I re-trained as a patent attorney, working with biotechnology, medtech and pharmaceutical companies.
We had always planned to expand our family but learning we were having twins was quite a surprise. With four young children and my wife's career becoming more demanding, I knew I needed to work for a firm that valued the sort of flexibility we needed to juggle two careers and four children. The firm I was working for at the time couldn't offer that, but Allens welcomed me with open arms. I started here when my twin girls were a month old, and I have worked either part-time or flexibly since then. That support has continued throughout my career at Allens – whether I am running out the door to be at a school assembly, dance recital or netball game. Our clients and the firm are incredibly supportive.
I've had some fantastic opportunities in IP and PTA to combine my scientific and legal knowledge to help our clients tackle challenging issues; this is something I find genuinely rewarding. It helps that many of our clients are positively transforming our society and changing lives, whether by rolling out COVID vaccines, developing new cancer therapies or improving crops.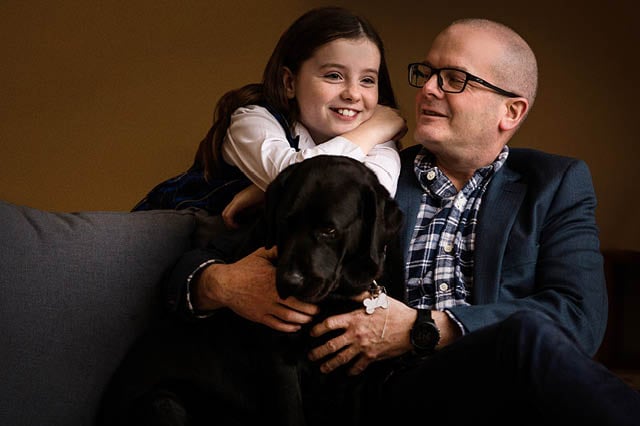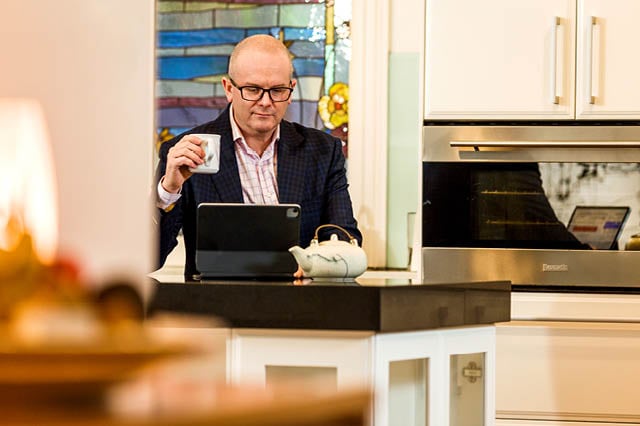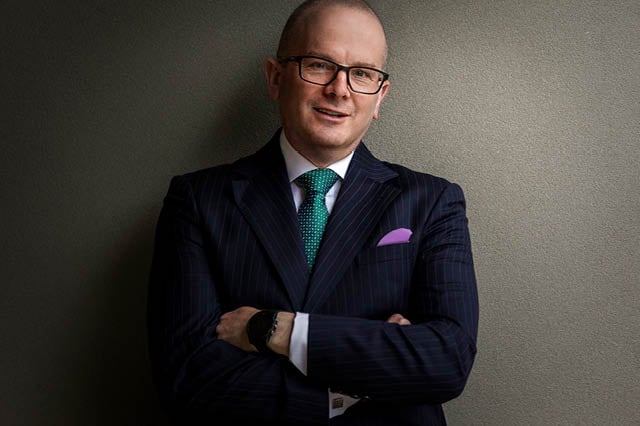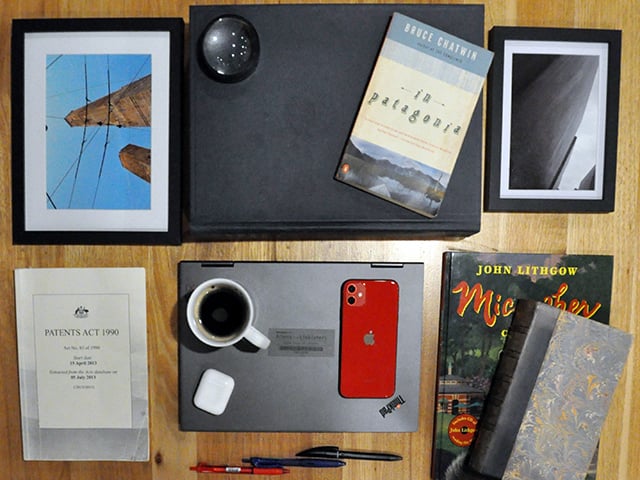 PHONE It's not Allens standard issue and it rarely leaves my side.
DICTIONARY This copy of the complete Oxford English Dictionary was a gift after a guest lecture I gave many years ago and lives on my desk as it is too large for the bookshelf. This is the 'compact' version, which comes with the magnifying glass in the photo, as it contains every word of the corresponding 20-volume set, just in a very small font.
BOOKS There are always books on my desk at home. The current crop includes Bruce Chatwin's travel narrative In Patagonia, which I re-read recently; and a first edition of Black Musketeers, an account of the early European experiences in Vanuatu, which is one of the places where my family lived. Also making an appearance is Micawber, a story about a Central Park squirrel that uses his tail as a paintbrush, and one of the twins' favourite books.
COFFEE I drink far too much coffee and there is always a cup on my desk.
PHOTOS We love to travel as a family, and these two photos were taken by my eldest in 2016. On the left are the 'Due Torri' in Bologna and on the right is the Holocaust Memorial in Berlin.
AIRPODS Great for isolating myself from background noise during my commute.
PATENTS ACT I know it's online but I am so familiar with this paper copy that I can find the relevant sections quicker than I can using the digital version.
PENS None have any particular significance, but there is always a random assortment available for taking notes.