COVID-19: Signing documents in a pandemic
What to do when signatories are isolated or scattered
All over the world, the normal patterns of life have been disrupted, but business must go on and documents must be signed – contracts, deeds, notices, corporate documents…
In an age, though, of social distancing, travel restrictions, working from home, isolation, quarantine and lockdowns, signatories are scattered far and wide. How can they still sign? This unprecedented situation has brought with it many new challenges. During this period, Allens has continued to agitate for law reform on this front and several changes have now been implemented across federal and state legislation. Below you will find updates on the latest legislative changes, as well as questions and answers relating to signing documents in a pandemic. You are also invited to view a webinar from Allens Senior Finance Counsel, Diccon Loxton, on this topic.
Your key questions answered on signing documents in a pandemic
Contact: Diccon Loxton
Last updated: 7 May 2020
Can you witness by Skype (or similar)?
In New South Wales, under emergency regulations issued on 22 April, remote witnessing by audio-visual link is permitted. There are a number of procedural requirements. The regulations are currently due to expire on 26 September unless extended.
In Queensland, remote witnessing by legal practitioners of dealings in land and water rights, which are to be registered, is being permitted by the Registrar. Again, there are procedural requirements.
Otherwise, where witnessing is a formal requirement, as it is with deeds in most jurisdictions (except Victoria), then it's risky.
Where it's not a formal requirement then you can have remote witnessing, or no witnessing at all. This is the case with most agreements. In fact, in the current environment, parties should reconsider requiring a witness when agreements are signed. Requiring witnessing can cause a great deal of pain for relatively little benefit.
What about affidavits and statutory declarations?
Generally, these can't be witnessed remotely (except in New South Wales). They need to be sworn or declared before a lawyer or a JP, meaning in their physical presence.
So, in relation to litigation, that's an issue. There are two different possible approaches.
One is to change the rules of the court, so it will accept other evidence (the Federal Court has just done this).
The other route is to change what the law requires in terms of affidavits and statutory declarations. This is what the New South Wales Government has done under temporary emergency regulations issued on 22 April 2020. Remote witnessing by audio-visual link is permitted. There are a number of procedural requirements. Other states may follow this example.
Can you remotely VOI (verify the identity) of someone who signs a mortgage?
In the current circumstances, that is a possibility.
The rules say that you need to take 'reasonable steps' to verify identity. What are 'reasonable steps'? The rules set out what is generally known as the VOI Standard — a 'safe harbour' setting out procedures that will be taken to satisfy the requirement. They involve face to face identification.
But what can you do when that's impossible? The answer is the VOI Standard isn't the only way of satisfying the 'reasonable steps' requirement. You can take other procedures, but you then take the risk as to what are 'reasonable steps'.
We asked ARNECC (the body charged with developing the national electronic conveyancing legal framework) what was acceptable in the current circumstances. They have come out with a guidance that does not really elaborate on what would be 'reasonable steps', though they do say subscribers may consider using video technology. Victoria and New South Wales have adopted that guidance.
In Western Australia, Landgate has released an update acknowledging difficulties in full face-to-face VOI processes as a result of COVID-19 and directed practitioners to take reasonable steps to verify identity. But that update did not expressly refer to video technology.
In the current circumstances it is difficult to see how it could not be reasonable to verify someone's identity remotely: to have the interview by video over Skype (or similar), to see the passport and license over Skype and to receive scanned copies of them.
Will the courts take a different attitude to risk in the current circumstances?
Judges would have current circumstances in mind, but they are confined by the relevant legislation and precedents which were set in normal circumstances.
Where the test they need to apply is what is 'reasonable' (as it would be in relation to the VOI requirements) they must take into account the surrounding circumstances, including that the parties are isolated.
What is the legal risk of a document being challenged? Is it borne by the signer or the other party?
On the vast majority of occasions, it is borne by the other party. Occasionally the risk is borne by signers because of their need to satisfy certain formal requirements and to demonstrate they have done so.
Signers can usually be more relaxed. That doesn't mean signers can just do whatever they like. In some transactions (particularly in corporate loan transactions etc) it is very important for the other party to be satisfied at the outset that the signer has properly signed the document. In those cases, the parties should discuss their respective requirements and plans early on in the transaction.
What should we do about our policies and practices?
In the current circumstances, parties need to make balanced commercial decisions based on the risks and reassess their policies and practices. The desire for the perfect may drive out the good.
The solution needs to be appropriate to your business. Different solutions will be appropriate for different clients in different situations. There are many possible permutations and combinations to consider.
We are helping a number of clients in this regard and would be pleased to help you.
Do lenders have to accept contracts if the contract signing meets the requirements of the ETA?
No, though they generally would accept them if they are satisfied the contracts are duly executed.
Can you cut and paste signatures?
Yes. While there is little case law on it, it is consistent with a lot of case law looking at various methods of signature.
But if, say, Polly Bloggs wants to sign in that way, it is only effective if her signature is pasted into the document by her or by someone with her authority, or she authenticates it afterwards. People may want a paper trail to show this was done, like emails from Polly to the person who pasted the signature.
In the current circumstances, this is a very attractive way of signing documents. There are very strong arguments that, done correctly, it may be a route to satisfying the requirements of section 127(1). This may also be a route to creating paper deeds, though this may not be accepted by everyone.
Can a company sign an agreement electronically even where it arguably might not satisfy section 127(1) of the Corporations Act?
Yes, and the signing can be done in many ways. The person signing needs to have been given authority to sign by the company. Deeds are a more complicated story.
Section 127(1) of the Corporations Act allows companies to sign documents by two directors or a director and a secretary.
It is useful because if they sign in that way, other parties can rely on an assumption in section 129(5) of the Corporations Act that the document has been properly executed. But it is not the only way companies can sign.
Our own view has been that electronic execution can satisfy s127(1) though others have disagreed.
This issue has been clarified for the next 6 moths. Under a Determination issued by the Treasurer under emergency legislation on 5 May, s127(1) and s129(5) are modified for that period to allow for electronic execution and split execution. Our view is this allows electronic signing of deeds but some others might disagree.
What do we do if we are dealing with a company that may not be signing under Section 127(1)?
If you are concerned about due execution and you don't think you can rely on the signer having ostensible authority, then you need to obtain confirmation or evidence that the signer had authority. That might include extracts of board minutes.
You may not be able to rely on the assumption in s129(5), but you may still be able to rely on the other assumptions in s129.
Note that under the temporary Determination referred to above, it is now clear a company can sign electronically under s127(1), and s129(5) allows other parties to assume a document signed in that way has been duly executed.
If we are dealing with a company where all directors e-sign a document, can we rely on the assumptions in sections 129(1) and (2)?
Yes (in the absence of notice or suspicion to the contrary). And you may not need any other evidence of authority.
If we want to sign a loan agreement under s127(1) as borrower through two directors using DocuSign, what should we do?
Check early as to what the lender will require. While the temporary modification of s127 under the Determination outlined above is in place, they will probably accept that the document complies with section 127(1).
If for some reason they do still have a concern, then discuss solutions. For example, whether they are happy to rely on the 'backstop solution' (discussed below), and rely on a printout as an original. Some firms have been comfortable with that approach, but not all.
If the lender doesn't accept that this approach satisfies section 127(1), ask what it requires. It should be asking for evidence of authorisation of the directors to sign the contract to satisfy itself as to authority.
Traditionally this would be extracts of minutes or some other proof of authority. That accords with practice in other jurisdictions, but in Australia it may have the added advantage of being able to rely on the other assumptions in s129.
With deeds it may be more complex. Our view is that a deed may now be created in this way. But some lenders may not accept that.
If a document doesn't satisfy s127 and we're unsure about authority, is there any way we can say there has been acceptance by conduct?
The answer depends on the facts, but that may sometimes be the case, particularly when payment or performance occurs on signing.
Where the other party changes its position on the faith of the signature, there may be arguments the signing party is estopped from denying the effectiveness of its signature. On occasion, a party providing money on the faith of due execution may have restitutionary remedies.
These considerations may not always be reliable. In some recent cases arising out of forestry tax schemes, borrowers were able to deny execution even though they had the benefit of loans and had made the relevant claims for tax deduction, on the faith of expenditure funded by the loans.
I would love to hear a bit more about the law surrounding the 'backstop' for deeds and s127
The 'backstop' solution is to set things up so that a printout of a document signed through DocuSign or some other electronic means can be treated as an original and the signatures appearing on it deemed original signatures.
Even without relying on the modification contained in the Determination referred to above, the paper printout would be a 'document' and 'signed" for the purposes of sections 127(1) and 129(5), it could satisfy the requirement that a deed be paper, parchment or vellum.
That involves putting into the document some language to the effect that the relevant signers intend for their signature to appear on a printed copy of the document and the printed copy will be deemed an original document and the signatures appearing on it original signatures.
Effectively the whole system can be seen as a pen which the signatory uses to place his or her signature onto the printout.
We believe it is assisted by a couple of decisions; one in England and one in New South Wales where a person had signed a document then faxed it to somebody else and the faxed copy was held to be an original and duly executed by the person who sent the fax. The arguments are set out in detail in a paper by Diccon Loxton in the Australian Law Journal, available here (see pages 205-207).
What about a 'backstop' for deeds signed by attorneys or individuals?
With deeds signed by attorneys or individuals, similar approaches should work to satisfy the paper requirement, and may also work for other electronic methods. Any s127 objections do not exist. But others may not accept this approach.
We should say that our general view is, where the electronic legislation applies (the vast majority of cases), this is only necessary for more abundant caution.
The solution to any uncertainty is to have the deed governed by New South Wales law. See below.
Can you give analysis of Austin and Black's contrary opinion (that electronically signed documents might not satisfy s127)?
While the temporary modification of s127 under the Determination outlined above is in place, this is not a concern.
In essence, Austin and Black in their commentary expressed some uncertainty as to whether an electronic document could be a 'document' under the section as unmodified. Looking at the definition and the detailed drafting of s127 as it was (and will be when the modification expires), they suggest it is directed at execution of physical documents. We respectfully disagree. The real purpose of the provision is to empower the relevant officers to bind the company, and not to focus on form.
The arguments are set out in a paper by Diccon Loxton on our website which can be found here (see pages 207-211).
We believe the 'backstop' solution outlined above would address their concerns.
Can you outline the relevance of the Pickard case?
One aspect of Pickard is that a document was purportedly executed under s127 by signatures being pasted in, but the court said there was no evidence those signatures were authorised or authenticated.
In the course of the decision, the court made a statement which has been taken by some as indicating that electronic signatures are not acceptable for the purposes of s127(1). See Bendigo and Adelaide Bank Ltd v Pickard [2019] SASC 123 at [70].
We do not read it in that way. However, the same statement may tip some cold water on the idea of split execution (where officers sign separate counterparts), but not modified split execution (discussed below).
While the temporary modification of s127 outlined above is in place, this is not a concern.
What happens when a company signs an electronic deed under a power of attorney in New South Wales, but it's not witnessed?
The good news is it doesn't matter that the deed is electronic. Under a new provision, section 38A of the Conveyancing Act 1919 (NSW), a deed signed by an individual can be electronic. That includes an individual acting as an attorney for a corporation, but it does not include execution by a company under s127.
The bad news is that it is not a valid deed because under NSW law a deed needs to be witnessed.
In Victoria, it's the opposite. There's no requirement of witnessing but there is also no express provision that says the deed doesn't have to be on paper.
With deeds signed by individuals you can 'forum shop' a bit — selecting the governing law of the deed in order to get the rules that best suit you in terms of how the document is to be signed.
Can you have 'remote execution' by signing printed out signature pages?
Yes. There are two main traps:
make sure the document is fully agreed, and you are all signing the same version.
With deeds and with documents 'spit executed' under section 127 of the Corporations Act (as temporarily modified), the entire document needs to be printed out and signed, not just the signature pages.
What about 'modified split execution'?
A variation on the remote execution theme, for documents which are to be signed by companies under s127, is 'modified split execution' (designed to avoid current uncertainty about 'split execution').
Under it, Director A signs a print-out of the document (or the signature pages), scans them and sends them to Director B who prints them out and signs a copy, which already incorporates Director A's signature. Many firms believe this is effective for the purposes of s127, and also for deeds.
It should be noted that under s127 as temporarily modified 'split execution', (where the two officers sign separate counterparts physically or electronically) works so long as the officers sign the entire document.
Can you give further information on the use of so-called 'mini-me' deeds to incorporate/execute longer documents by reference?
The above 'remote signing' procedures involve printing out and signing an entire deed. Particularly in the current circumstances, that may be difficult.
One option is to reduce the length of the deed that is being signed and have instead a 'mini-me' deed of about two or three pages. In that deed the parties agree to the terms of a longer document which is incorporated by reference.
When you are signing documents electronically, do you need to include specific language?
It never hurts but in most cases it's not absolutely necessary, except in certain circumstances when you want to rely on one of the procedures outlined in our webinar.
For the 'backstop' in relation to s127 or deeds (that is where you rely on a print-out being a paper original) you should include the relevant clarification.
If you are relying on the modified split execution method, it can be helpful to have language that makes it clear the first signer's intention was that the signature should appear in the printout and the other person will sign it.
Can you outline the conflict of laws issues between electronic signature acceptance in Australian jurisdictions, and the reluctance to embrace e-signatures in many Asian jurisdictions?
The manner of execution of the document needs to satisfy the law of the place in which it is signed or the governing law.
The best thing to do is select your governing law so it is one that it is easy to satisfy. In Australia, with deeds executed by individuals (including as attorneys) there are significant differences between states. In Asia we understand a difficulty with electronic execution is that there are a number of relevant exceptions to the relevant legislation that allow people to sign electronically.
Are there problems under privacy legislation if documents are stored in digital signing platforms?
Yes. With cloud-based signing platforms, there can be privacy law issues because it is necessary to give the platform the names and email addresses of signatories, so the platform can send emails to them. It is advisable to have a relevant privacy consent built into the procedure, be it on a website or in relevant emails that get sent as part of the process.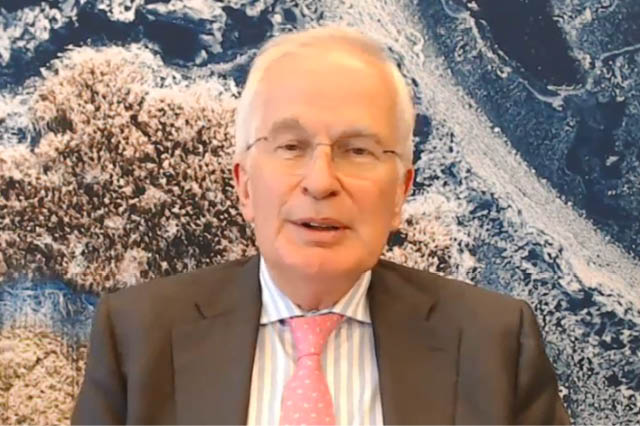 Covered in this webinar, are: legal requirements; part-electronic mechanisms; electronic mechanisms; practical tips; and law reform
More questions on this topic?